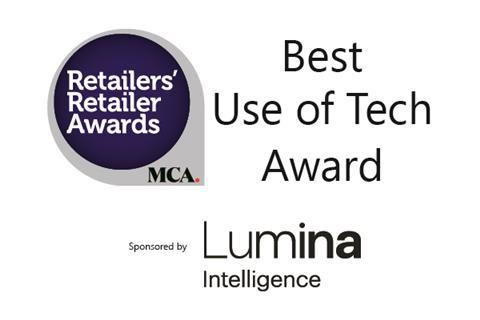 McDonalds - Drive Thru AI Technology
Renowned for its focus on technology which eases the customer journey, McDonald's has continued to push forward with digital development in 2020, amid varying degrees of restrictions. The quick service giant quickly adapted its operations to lockdown, building on the success on its burgeoning delivery business. Developments that were already underway in drive-thru were accelerated, McDonald's shaving time from average orders. It also acquired AI voice recognition technology which will see it swap human servers for robots, in a move that increases automation in restaurants while reducing inaccuracies in order taking.
Nando's - Click & Collect and Order & Pay Technology
Having tried out its own delivery service in 2017, and worked with various aggregators since, the announcement that Nando's and Deliveroo were entering into an exclusive partnership earlier this year seemed like the inevitable conclusion to the story. Yet the difference in this case was, in a first for the platform, Deliveroo's ordering technology would be integrated into Nando's own website under a new 'brought to you by Deliveroo' service. The new system also incorporates Nando's reward program for a more "stable, user friendly experience". Nando's UK and Ireland CEO Colin Hill described the result as an "industry leading digital-first product" which would also work for click and collect.
Pret A Manger - "Your Barista" Coffee Subscription
Pret's novel coffee subscription was announced at a time when restaurants were enjoying the post-summer euphoria of Eat Out to Help Out, but city centre-based food to go was still waiting for its customers to return. Coming as the government tried to encourage workers back to offices, the Your Barista service offered customers five drinks a day for a fixed monthly price of £20. The footfall has yet to return with new stay at home orders, but the innovation behind the initiative is undeniable. The initiative quickly surpassed expectations, allowing the brand to tap into a new, younger consumer base, while the increased volumes saved barista jobs.
Wetherspoons App
As operators scrambled to produce user-friendly order and pay apps, one of the more traditional operators was sitting pretty, having established its own way back in 2017. Wetherspoon essentially pioneered the order at table app, and it was an instant hit with customers, credited with boosting sales, years before covid necessitated an entire industry to get on board. Despite hesitation among its peers, doubtful that consumers would want multiple brand apps on their phones, Wetherspoons has helped normalise adoption, making the acceleration less of a rude jolt and more of a smooth ride. During restrictions, familiarity with the app has made for a more seamless experience for loyal customers, and greater efficiency for operations.

Retailers' Retailer Awards 2021 Finalists - The Best of The Best
1

2

3

4

5

6

7

8

9

Currently reading

Retailers' Retailer Awards 2021 Finalists - Best Use of Tech Award

10