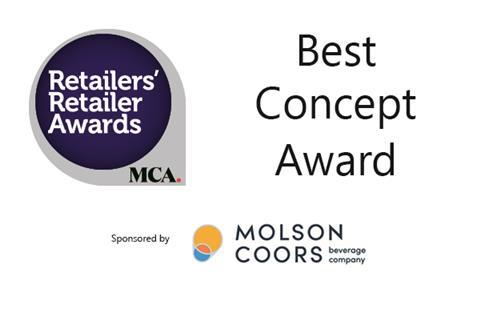 Dishoom
Founded by cousins Shamil and Kavi Thakrar in 2010, the compelling storytelling that characterises Dishoom has been given a fresh twist with each new restaurant. Following the launch of its latest site in Birmingham last year, Dishoom now operates eight Irani-style Bombay cafés across four cities, each with their own rich narrative backstory. Venturing into delivery for the first time last year, its strength of concept and thoughtful design endured, allowing the brand to launch in seven sites in London and Brighton with Deliveroo Editions, alongside an all-new breakfast at home kit. Recognised as Best Concept for the last two consecutive years, Dishoom has once again been shortlisted for the award.
Franco Manca
Apparently unphased by lockdowns, Franco Manca ploughed on amid the pandemic and partially reopened its pizzerias earlier than many. With a well drilled ops team and established delivery and takeaway business, the brand's lean offering allowed Franco Manca to continue to drive sales through lockdown, and made for a solid platform to a return to dine-in. Already well known for its value for money, Franco Manca was able to slash prices even further during August's EAT Out to Help Out scheme, chairman David Page saying it recorded one of its highest weekly turnover figures. Having proven itself an agile operator, the concept is eyeing expansion opportunities amid a downsized restaurant market.
Hawksmoor
A go-to destination for lovers of premium steak across the capital, the strength of Hawksmoor's concept has seen it expand to the likes of Manchester, Edinburgh, and soon-to-be New York. With a loyal following spanning foodies and City boys, co-founders Will Beckett and Huw Gott encouraged their customers to support other, less secure restaurant businesses at the beginning of the crisis. Since then, the brand has taken its core components – high quality cuts and cocktails – online. Now available for nationwide delivery, Hawksmoor at Home has been a resounding success, its steak boxes continually selling out each month. Having delivered on its promise to make delivery "as good an experience as coming to the restaurants," Hawksmoor has been shortlisted for this year's Best Concept award.
Honest Burgers
Speaking to MCA back in June, Honest Burgers co-founder Philip Eeles' approach to the coronavirus crisis was to "be nimble and crack on", and that's exactly what the business has done. The 37-strong operator, with restaurants across the capital, as well as in cities including Liverpool, Manchester and Brighton, was one of the first to release cook at-home kits in April. Known for its innovative monthly specials, the Active Partners-backed business also capitalised on the 2020 up-tick in delivery to test its new concept: Honest Chicken. Led by its original menu innovation and core quality produce, Honest Burgers has been shortlisted for Best Concept.
Pizza Pilgrims
Brothers Thom and James Elliot have created one of London's best-loved pizzerias in Pizza Pilgrims, their neighbourhood-style homage to Naples. Their passion for pizza has seen them open 12 sites in the capital and one in Oxford. Since launching the business in the back of a van in 2012, they have become a sector mainstay, launching a 'Pizza in the Post' at-home initiative, publishing a book, and launching a debut virtual kitchen in Herne Hill. With a 14th pizzeria lined up in London's Queensway, Pizza Pilgrims are tipped to continue their successful streak when they emerge out of lockdown.