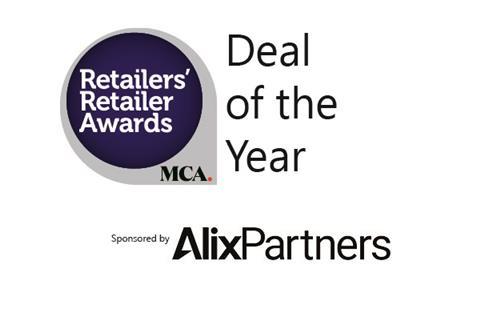 Cain acquisition of Prezzo
Private equity firm Cain International acquired Prezzo from previous owners TPG in December 2020. The investment, which includes co-investment by Prezzo's management team, came seven months after the 180-strong restaurant brand first appointed FRP Advisory to look at its post-coronavirus funding options. Karen Jones continues to lead the brand as executive chair, whilst Cain International CEO and co-founder Jonathan Goldstein joined Prezzo's board of directors following completion of the transaction. Goldstein said the "vast majority" of the chain's sites would be retained. Cain International's hospitality portfolio includes crazy golf concept Swingers, Mortimer House operator Maslow's Group and the All Bright club for women in business.
Côte Restaurants acquisition by Partners Group
Côte Restaurants was acquired out of administration by global private markets investment manager Partners Group in September. Partners Group is reported to have "ambitious plans" for the business, with former Wagamama CEO Jane Holbrook joining the board as chair, and later becoming executive chair following the departure of long-standing CEO Alex Scrimgeour. Côte, which was trading well prior to lockdown, appointed advisers FTI Consulting to explore its options and create a stronger financial structure. FTI sold the business in a pre-pack administration to three companies owned by Partners Group, securing the immediate future of 94 restaurants and 3,148 employees.
Epiris' acquisition of Casual Dining Group / The Big Table
Private equity firm Epiris completed the deal to acquire Casual Dining Group in August. Under its new name The Big Table, the Las Iguanas, Bella Italia and Café Rouge operator maintained its existing senior management team, led by CEO James Spragg. The terms of the transaction, which was handled by Alix Partners, were not disclosed. But Epiris was said to have invested significant cash into the business, saving 150 restaurants and 4,000 jobs, also committing to future funding. Epiris partner Ian Wood said the deal would enable the business to trade through the uncertain months, and invest in its three strong brands.
Stonegate completes takeover for Ei Group
Stonegate's proposed takeover of Ei Group was first announced in July 2019, but was not completed until March 2020, the go-ahead given after Stonegate's proposal to dispose of 42 pubs was accepted by the CMA as a solution to competition concerns. The acquisition made Stonegate the largest pub operator in the UK, with a total estate of around 5,000 sites. The cash deal valued Ei at £1.27bn, with an enterprise value of £3bn - a multiple of around 11.4 times EIG's underlying EBITDA of £261m. Ei shareholders were entitled to receive 285 pence in cash per share under the terms of the acquisition - a premium of approximately 38.5% on its closing price of 205.8 pence on the day of the acquisition. The deal was backed by TDR Capital, which founded Stonegate in 2010, and has supported a number of strategic acquisitions over the years.
TowerBrook acquisition of Azzuri Group
The Azzurri Group was acquired by TowerBrook Capital Partners via a pre-pack administration process in July. While the deal saw the closure of 75 sites, and 1,200 job losses, TowerBrook committed £70m to restructure Azzurri's balance sheet, including reducing its debt, and allowing funds for future growth. While lamenting the closures and job losses, Azzurri CEO Steve Holmes described the investor as a "strong new partner who shares our ambitions for the future". He added: "Their additional investment has enabled us to preserve the majority of our restaurants, stores and jobs and I am confident that, under TowerBrook's ownership, Azzurri will navigate the period ahead successfully."