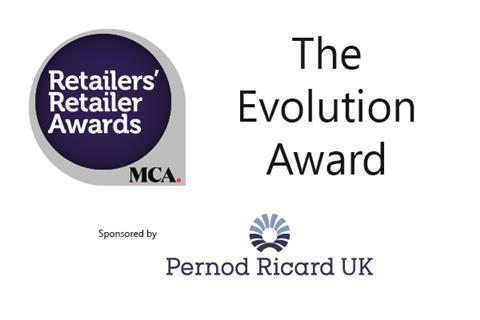 BrewDog
The Scottish craft brewer and bar operator was quick to face up to the graveness of the pandemic, rapidly shifting gears with a number of initiatives, such as producing and distributing hand sanitizer. The craft beer company upped its direct to consumer channels, distributing straight to people's homes. And more recently it was on the first to offer its venues for use as vaccination centres. In more familiar territory, BrewDog launched its fifth and final round of Equity for Punks, this one purely focussed on sustainability developments, including direct wind power for its breweries, CO2 recovery, electric vehicle fleets, and converting brewery waste into energy.
Côte Restaurants
Like many restaurant groups, the previously profitable Côte had to act fast in order to secure its future. Previously reporting £170m turnover from its 96 restaurants, former CEO Alex Scrimgeour, was forced to cut costs, entering discussions with landlords and reducing boardroom pay by 50%. The French bistro brand was one of the first to launch an at home offer, Côte at Home, delivering restaurant-quality chilled meals to customers. Despite the efforts, the business was forced to enter a pre-pack administration sales process, though this secured the future of 94 restaurants and the jobs of 3,148 employees.
Leon
Known for a disruptive, forward-thinking ethos, Leon spearheaded two ground-breaking not-for-profit campaigns last year – Feed Britain and FeedNHS – raising over £1m to deliver hot food to frontline workers. In a move to support key workers and ease the strain on supermarkets at the peak of the pandemic, Leon leveraged supplier relationships and converted 75 sites into grocery stores, and launched a delivery ecommerce platform for those unable to get to a store. Leon co-founders John Vincent and Henry Dimbleby were first recognised by the Retailer's Retailer Awards just two years after they launched the concept in 2004. The pair won Rising Star in 2006, followed by the Evolution Award in 2015, and Leon is once again up for the latter.
Pizza Pilgrims
Since launching their Neapolitan pizza concept from the back of a Piaggio Ape van in 2012, Thom Elliot and brother James have grown Pizza Pilgrims into a central London staple. Now with 12 sites in the capital and one in Oxford, the launch of its 'Pizza in the Post' at-home initiative consolidated the brand as a rare lockdown success story. The business launched its first virtual kitchen in Herne Hill, and has a 14th pizzeria lined up in London's Queensway expected later this year. Leading the charge with its innovated at-home offer, Pizza Pilgrims is up for this year's Evolution Award.
Pret
2020 was not the easiest year for five-time Best Company award winner Pret. Closing 36 stores and cutting over 3,000 jobs, the drop-off of city footfall certainly took its toll on the food-to-go player. Yet despite the restructure, Pret found a way to accelerate its digital transformation, which has helped see it shortlisted for the Evolution Award. In a first of its kind in the UK, Pret launched a coffee subscription service last September, surpassing the brand's expectations four-fold in its first month. A month later, it entered the evening day-part with Dinners by Pret. Part of a covid-necessitated transition from high-street mainstay to multi-channel operator, the evolution of the Pret will no doubt continue in 2021.