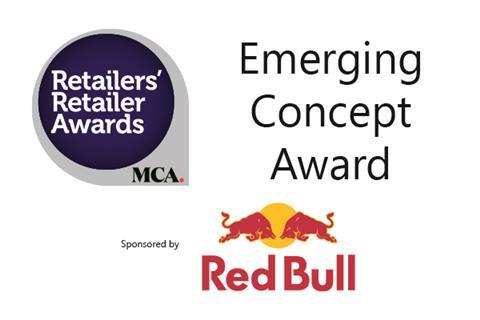 Casa do Frango
Portuguese grilled chicken specialist Casa do Frango has been a slow burning hit since it opened near London Bridge in 2018, before taking its punchy and affordable peri peri flavours to Shoreditch last year. Its tightly focussed offering has proved popular enough among diners to justify in expanding its cover space at both sites, with the takeover of the former Native in London Bridge allowing considerable extra space to manage social distancing. Casa do Frango is inspired by the no-frills approach and international spices of Algarve eateries, and was founded by Marco Mendes and Jake Kasumov, who met while working in the City of London and founded the MJMK hospitality company, which was involved in the opening of the Pop Brixton restaurant and retail development.
Farmer J
As a central London grab and go concept, Farmer J has faced an unenviable position going into the pandemic. However, remaining open for walk-in when restrictions allowed, and shifting in the most part to a digital model, the Imbiba-backed brand has kept the wheels in motion. The business made its all-day offer available to Londoners via click-and-collect and delivery, and kept its sites trading profitably. Operating under some of the toughest trading conditions to hit the food-to-go sector, Farmer J's resilience is testament to the strength of its authentic and sustainable brand, and as such it has been shortlisted for this year's Emerging Concept award.
Island Poke
Hawaiian-inspired Island Poke has aspirations to become the number one global poke brand. First emerging on London's street-food market scene in 2015, founder James Gould-Porter, has expanded the business to eight London-based bricks and mortar sites, and three delivery-only kitchens. Backed by Chris Miller's White Rabbit Fund, the business announced plans for 13 international sites via franchise partners – in France and Brussels – at the beginning of last year. In the UK, the brand has its eye on an expansion goal of 40 sites in the next five years. Already the fastest growing poke brand in the country, Island Poke has been shortlisted for this year's Emerging Concept.
Neat Burger
Plant-based burger concept Neat Burger launched its first site in Mayfair just six months before the first lockdown. Financed by Lewis Hamilton, The Cream Group and investors including early backer of Beyond Meat, Tommaso Chiabra, the business opened a further three London restaurant sites last year, as well as two virtual kitchens. With its focus on ethical produce, sustainability and Instagram-friendly design schemes, Neat Burger has tapped into several key consumer trends enhanced by and set to out-live the coronavirus crisis. The brand was awarded Best Vegan Offering at last year's Deliveroo awards, and has now been shortlisted for Retailer's Emerging Concept.
Yard Sale Pizza
A pizzeria collection with roots in East London, Yard Sale Pizza has quietly established itself by taking unwanted, cheap sites in underdeveloped but up-and-coming areas. Tapping into an unmet demand in these neighbourhoods for a good-quality, value offer, Yard Sale has sites in Leytonstone, Clapton and Walthamstow, areas young professionals have gravitated towards, due to relatively cheaper housing costs. Founder Johnnie Tate says there's a satisfaction in turning round dilapidated shops, but insists "we are not going into areas to make them look nicer". Yard Sale's savvy approach has won the backing and investment from Paul Campbell, who sits on the boards of Hawksmoor, Vinoteca, Hickory's, Blacklock, Tortilla, The Alchemist and Gusto, via his Hill Capital Partners vehicle