MCA News & Insight:
The latest industry developments and trends analysed
A subscription to MCA News & Insight provides you with timely and verified information on the events taking place in the eating and drinking out industry right now, from company and brand updates, to people moves and shifting consumer trends.
No press releases. No third-party advertising. Just high-quality news reports enhanced by analysis from a passionate team of editors and expert contributors.
LATEST EATING & DRINKING OUT NEWS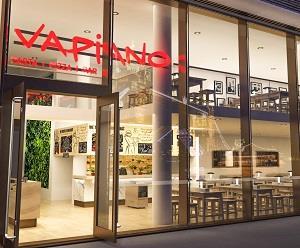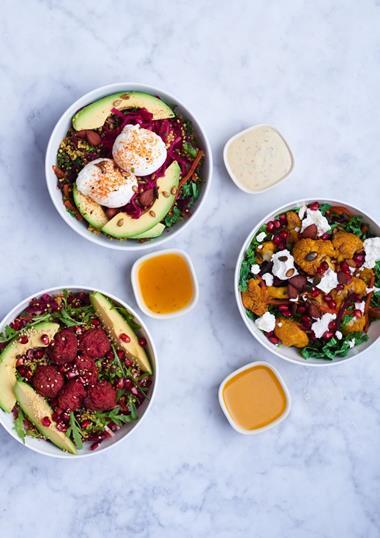 Abokado, the healthy grab-and-go chain, has returned to the acquisition trail with a new site in Hammersmith, which will see it showcase a refreshed new look.

Flamboyant Italian tycoon and former boss of the Benetton and Renault F1 racing teams, Flavio Briatore is to launch his Crazy Pizza concept in the UK, after securing a site in London, MCA has learnt.

Domino's UK has reported like-for-like sales up 2.2% in the UK in the 13 weeks to 30 September.

Duncan Garrood has stepped down as chief executive of the Richard Caring-backed Bill's Restaurants, after less than 10 months in the role.

Antic London and Downing LLP have brought a package of 11 pubs, out of a total estate of 48, to the market through Fleurets.

Redcomb Pubs Limited has reported an 11% increase in turnover for the year to 30 June 2018, from £15.2m to £16.8m.
Nick Taplin, chief executive of Marco Pierre White's restaurant franchising vehicle group, on hotels vs high streets, the pulling power of brands and why casual dining must take responsibility for its problems

Amazon has invested in invested in SevenRooms, a hospitality start-up that specializes in restaurant software.

A former MEATliquor manager is launching tacos and cocktails concept La Barra in Brixton Market.
Vegan and alcohol free restaurant Redemption is to open a third site, in Seven Dials.

3Sixty Restaurants is to convert another Mitchells & Butlers pub to its Ego in a Pub format.

Loungers has taken on the former Prezzo in Penarth, Glamorgan, to relocate the town's Ocho Lounge.

Shopping centre landlord, Intu, has updated on discussions concerning a posible takeover bid from a consortium led by its largest shareholder, John Whittaker.

Goodbody analysts have set out their view on the prospects for Whitbread, post the divestment of Costa, suggesting that it opens the door for value creation.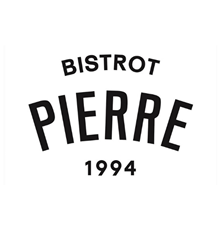 Earlier this year, Nick White, former MD of Bella Italia, Chiquito and Garfunkels, was named as new chief executive of Bistrot Pierre. White and co-founder Robert Beacham speak to Mark Wingett about how the business is evolving and how it is cutting its cloth in more austere trading conditions
What a week. From the revelations at Patisserie Holdings, the ongoing and sad fallout surrounding food labelling and Pret A Manger, to the administration of two further sector companies, it was seven days that again put the sector on the front pages/in national news updates and front of mind in the public consciousness, sadly for the wrong reasons. It was particular frustrating, argues Mark Wingett, as at the same time, some positive strides were being made communicating what the industry ...
Whilst last week's news was dominated by the fast-moving story at Patisserie Holdings, the last month has shone a light on a number of other companies in the sector, which are faced with their own issues and questions about their future. Mark Wingett gives his thoughts on the Coaching Inn Group; TGI Fridays; Five Guys; The Restaurant Group (TRG); and Gordon Ramsay.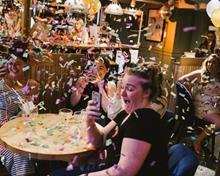 The board of Revolution Bars Group has once again rejected the possibility of a deal with Deltic. James Wallin looks at what was actually being discussed, gauges the thoughts of Revolution shareholders and asks what's next for the key participants, as well as former suitor Stonegate.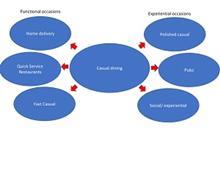 The casual dining market grew over the last 30 years in response to customer needs for accessible and assured restaurant brands. However, new market segments are emerging that challenge the future consumer need for casual dining. How do brands in this sector evolve to ensure long term success and growth? Ian Dunstall discusses