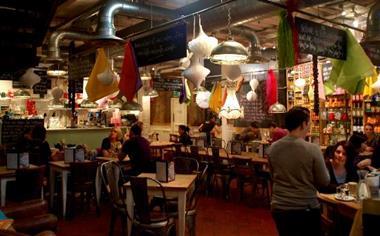 It is less than a year into his stewardship of the Richard Caring-backed group and Mark Fox has been busy putting in place the foundations to make sure the company can return to the expansion trail in better shape than it left it, while also getting ready to take a bite out of the grab-and-go market
The current political and social environment has created a totally new context for brand values and ethics to operate in, argues Paul Flatters of the Trajectory Partnership
Adopting omnichannel can help you serve up a better customer experience, argues Sharon Manikon, managing director of Customer Solutions at Barclaycard

New research shows that 94% of UK consumers are willing to join a loyalty scheme but also highlights the challenge that they have never been harder to please. James Wallin examines what the data has to say about the secret of winning consumer loyalty to your programme.
The introduction of a new tax, the Apprenticeship Levy, from April 2017 seems set to ensure that staff costs remain high on the F&B agenda for a while at least, says Stephanie Wilson, partner, Human Capital - Employment Tax at BDO

There's nothing like the start of a new year to get all and sundry dusting off the crystal ball to predict the 'next big thing'. It does not seem very long ago that Mexican food was being touted by the annual soothsayers as the category to watch in the UK. How time flies

2016 was another eventful year in the restaurant and bars sector. Despite some strong headwinds, a steady flow of deal activity has continued over the last 12 months. BDO M&A specialists Tom Barnard and Eleanor Moulsdale take a look at the deals that shaped 2016 and who will be the movers and shakers over the next 12 months.

When Emma Reynolds began a noodle business with her flatmate, she never expected the potential to be realised so quickly and in such an impressive manner. Mel Flaherty catches up with the former microbiology student

News this month that Jamie Oliver was to shut six of his restaurants was met with a wave of criticism of the celebrity chef and the suggestion that Brexit might have played a part. Dominic Walsh reports

Leading analyst Simon French, of Cenkos, gives his view on what the next 12 months is likely to hold for the pub industry.

Five years ago, French chain Brasserie Blanc was a brand in stasis. But a revamp of the entire estate and a move into the pub sector means it has rediscovered its je ne sais quoi. Stefan Chomka reports

MCA director of insight, Steve Gotham, looks at which operators topped the league tables for friendly and speedy service during 2016 and what lessons we can learn from their success.
This week, MCA takes five minutes with Flat Iron founder Charlie Carroll
This week, MCA takes five minutes with JD Wetherspoon founder and chairman, Tim Martin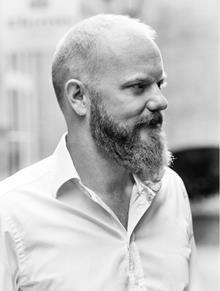 What's your main business priority over the next 12 months?
This week, MCA spends five minutes with City Pub Co chairman Clive Watson to discuss Brexit, IPOs, why doing the simple things well can lead to the best experience and why he admires Drake & Morgan and John Lewis.
Patricio Colombo has stepped down as chief information officer at the Jamie Oliver Group
Late-night operator the Deltic Group has appointed Tim Jones as its new head of IT.
Jim Bishop has stepped down as property director of the 19-strong Barburrito to launch his own property consultancy firm
Janene Pretorius, who recently stepped down as training and HR director at Prezzo, has joined the Ivy Collection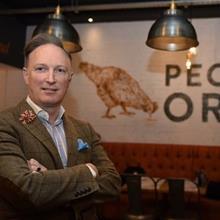 Smashburger, the better burger concept, has appointed Iain White-Duncan as its new marketing director in the UK
"M&C Allegra fills a huge gap in the marketing for senior people in our industry"

Russel Joffe, Giraffe