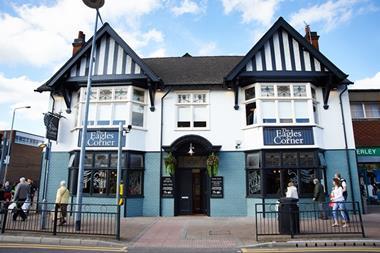 Celebrating the Great British pub, via its evolution, generational shifts, The Publican Awards, the possibility of a food-led tipping point, on-going legislation, some pubs located in Surrey, the Chancellor Phillip Hammond, and the cost of a new car park…
During MCA's Food to Go conference last month there was a lot of talk about London and 'the regions'. This is how we have been conditioned to think about the UK and in many ways it limits us

Seven years on from its creation, Stonegate Pub Company continues to disprove the notion that you cannot thrive as a wet-led, late-night bar operator. The TDR Capital-backed group is now garnering deserved sector-wide recognition for its approach to developing complementary town and city-centre concepts and engaged teams
Yves Van Durme, human capital partner at Deloitte Consulting, looks at the demand for 'real' leaders in business. Not just captains of industry but chief executives who are able to personify their brands and can create narratives which fit into the context of wider business and social-economic challenges

Kate Nicholls, chief executive of the Association of Licensed Multiple Retailers, dissects the details of this week's Budget announcements and its impact on the sector.

After showing Londoners the luxurious side of Indian cuisine, The Cinnamon Group's Vivek Singh has set his sites in premium casual dining with Cinnamon Bazaar.

Karen Jones, the Café Rouge founder, ex Spirit Pub Company founder and current chair of Food & Fuel, spoke to the Imbiba Conference this week on the subject of the future of the UK leisure market. She talked about how hospitality is catering to the millennial market, her top tips for fledgling operators and issued a plea to private equity backers of entrepreneurial businesses.

It is less than a year into his stewardship of the Richard Caring-backed group and Mark Fox has been busy putting in place the foundations to make sure the company can return to the expansion trail in better shape than it left it, while also getting ready to take a bite out of the grab-and-go market
The current political and social environment has created a totally new context for brand values and ethics to operate in, argues Paul Flatters of the Trajectory Partnership
Adopting omnichannel can help you serve up a better customer experience, argues Sharon Manikon, managing director of Customer Solutions at Barclaycard

New research shows that 94% of UK consumers are willing to join a loyalty scheme but also highlights the challenge that they have never been harder to please. James Wallin examines what the data has to say about the secret of winning consumer loyalty to your programme.
The introduction of a new tax, the Apprenticeship Levy, from April 2017 seems set to ensure that staff costs remain high on the F&B agenda for a while at least, says Stephanie Wilson, partner, Human Capital - Employment Tax at BDO
This week, MCA takes five minutes with Flat Iron founder Charlie Carroll
This week, MCA takes five minutes with JD Wetherspoon founder and chairman, Tim Martin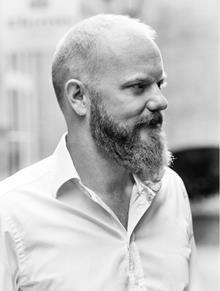 What's your main business priority over the next 12 months?
This week, MCA spends five minutes with City Pub Co chairman Clive Watson to discuss Brexit, IPOs, why doing the simple things well can lead to the best experience and why he admires Drake & Morgan and John Lewis.
Prezzo, the TPG Capital-backed group, has appointed Kimberly Kriss, as its interim chief marketing officer
The HR director of Pret A Manger told a parliamentary committee that just one in 50 applicants for jobs at the chain was British
BRG has appointed Frank Romano as the new brand director of its Harry Ramsden's chain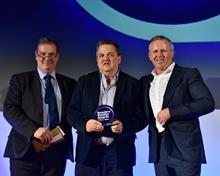 David Campbell, the driving force behind the resurgence of Wagamama, has been singled out by his peers as the stand-out individual in the UK's eating and drinking-out market.
At the beginning of 2017's National Apprenticeship Week, KFC is celebrating the fact that 600 of its team members have graduated from its Apprenticeship programme.
"M&C Allegra fills a huge gap in the marketing for senior people in our industry"

Russel Joffe, Giraffe