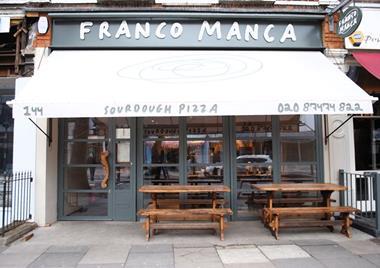 Franco Manca translates as "Franco's missing", but under the careful watch of industry veteran David Page, you could hardly accuse the pizza concept from passing up any chances to stay ahead of the category it has been shaking up since its launch in 2008. Mark Wingett takes a look at the winner of the Best Concept Award at this year's Retailers' Retailer of the Year Awards and parent company Fulham Shore.
Wagamama first opened for business, in Bloomsbury, London, on 22 April 1992. To mark its 25th anniversary this weekend, chief executive David Campbell sent a message to the company's growing family of 169 restaurants in 20 territories worldwide

The Government has thrown many obstacles at pub operators from Brexit, the introduction of the national living wage, the market-rent-only (MRO) option and a new tax on soft drinks. Peter Hansen gives us his expert view on the market and his advice on the possibility of future M&A activity

MCA's Menu Tracker has given Steve Gotham the opportunity to look at the latest menu releases by top leading pub chains Hungry Horse and JD Wetherspoon

Known for its unorthodox approach to fundraising and marketing in its early days, 10 years down the line craft beer brewer BrewDog has matured into a successful international company. But, that doesn't mean the firm has become more conformist, as 'navigator' David McDowall explains to Mel Flaherty

The sobering full-year update from Tasty, the Kaye family-backed operator of the Wildwood and Dim T brands earlier this week, was the first one that I think gave a truer reflection of where the market actually is, with the real hard yards set to kick in

Celebrating the Great British pub, via its evolution, generational shifts, The Publican Awards, the possibility of a food-led tipping point, on-going legislation, some pubs located in Surrey, the Chancellor Phillip Hammond, and the cost of a new car park…
During MCA's Food to Go conference last month there was a lot of talk about London and 'the regions'. This is how we have been conditioned to think about the UK and in many ways it limits us

Seven years on from its creation, Stonegate Pub Company continues to disprove the notion that you cannot thrive as a wet-led, late-night bar operator. The TDR Capital-backed group is now garnering deserved sector-wide recognition for its approach to developing complementary town and city-centre concepts and engaged teams
Yves Van Durme, human capital partner at Deloitte Consulting, looks at the demand for 'real' leaders in business. Not just captains of industry but chief executives who are able to personify their brands and can create narratives which fit into the context of wider business and social-economic challenges

Kate Nicholls, chief executive of the Association of Licensed Multiple Retailers, dissects the details of this week's Budget announcements and its impact on the sector.

After showing Londoners the luxurious side of Indian cuisine, The Cinnamon Group's Vivek Singh has set his sites in premium casual dining with Cinnamon Bazaar.
This week, MCA takes five minutes with Flat Iron founder Charlie Carroll
This week, MCA takes five minutes with JD Wetherspoon founder and chairman, Tim Martin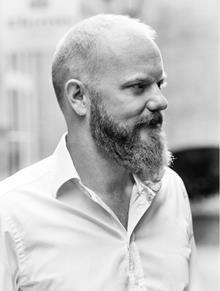 What's your main business priority over the next 12 months?
This week, MCA spends five minutes with City Pub Co chairman Clive Watson to discuss Brexit, IPOs, why doing the simple things well can lead to the best experience and why he admires Drake & Morgan and John Lewis.
Tim Bartram has stepped down as chief financial officer/chief operating officer of POD
Mayuri Vachhani has stepped down as finance director of Big Easy Restaurants
The Alchemist has further strengthened to management team with the appointment of Victoria Stewart as its finance director
Fred Smith has stepped down as head of food at Byron, to join Flat Iron, the Piper-backed, 'single-steak' dining concept
Pure, the healthy, food-to-go concept, has appointed Doug Benzie as its new finance director
"M&C Allegra fills a huge gap in the marketing for senior people in our industry"

Russel Joffe, Giraffe