Bob Ivell says he is often asked by friends why he hasn't retired by now. For the Mitchells & Butlers (M&B) non-executive chairman, the answer is simple: 'We have +1,700 of the best pubs and restaurants in the UK – why would I want to?'
"I still get a kick out of seeing people having a good time in one of our pubs and restaurants," he says. It's a great sector, with great people, and you see that even through this very difficult period that we have all had. It's an entertainment business really – we are here to give people a good time."
Among the hospitality sector's key strengths is the people that work in it, who are enthusiastic and prepared to work hard, Ivell says. While it's not a 9-5 job for most, there are many opportunities available and the chance to work your way up. The industry veteran has seen the development of M&B chief executive Phil Urban and the likes of former Casual Dining Group CEO Steve Richards and Revolution Bars Group CEO Rob Pitcher all rise through the ranks of the businesses he's been involved with.
Despite this, he concedes that encouraging young people into hospitality has always been "a constant battle". In his capacity as a board member of UKHospitality it's something he's worked hard on. The rise of the celebrity chef has certainly helped but there is still a lot of work to be done. "It's an industry that has had lots of opportunities because of the way it has grown over the past 30-40 years into such a massive part of our economy."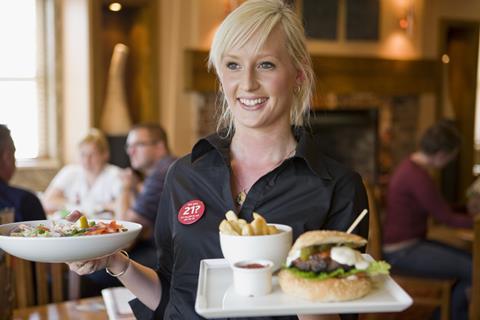 "There are some really good young people in our sector that have done some really innovative things, and they can grow businesses and move quite fast through organisations if they show flair. It's not an industry that stops young people getting on – it's a case of the desire and willingness to do that. "It's a great place to be. I certainly wouldn't have wanted to do anything else."
Where it all started
Recently awarded the Lifetime Achievement Award at MCA's Retailers' Retailer Awards 2021, Ivell began his career as a graduate at hotel operator Grand Metropolitan in 1976, before being persuaded to join Whitbread two years later. Whitbread, which was operated regionally at that stage, was talking about creating a retail division. "They decided, like a lot of breweries at the time, to try and create some other businesses. Beefeater was one of them, and was the main operation it grew."
He joined when Beefeater was very much in its infancy, becoming managing director in 1986 when it reached around 80 sites, and grew it to between 200 and 250 restaurants – a scale of expansion that might ring alarm bells nowadays but was more commonplace in the 80s and 90s, when far fewer operators were present in the market. "It was nothing like it is now. We were one of the first to really grow chains at the time, and we ended up dominating the market and eventually buying one of our competitors, Berni Inns, out."
Ivell describes that early part of his career as fascinating. "It was a market where there was not a lot of competition, so therefore it you had got something that was good, you could grow quite fast," he explains. Leaving Whitbread to join Scottish & Newcastle (S&N) in the early 90s, that same scale of growth continued, with the brewer going on to buy 1,600 Chef & Brewer pubs and restaurants from Grand Met. "It was a fabulous estate and really transformed S&N. They didn't have a particularly big managed house operation […] so it basically changed the structure of the business. At the time our biggest rival was M&B – so I have sort of come full circle."
Following his departure from S&N, where he had been chairman and managing director of its retail division, he took up a number of different opportunities, serving as chairman of David Lloyd Leisure and Park Resorts, before joining M&B in 2011. "They had been going through a period of turmoil and I think I was the sixth chairman in four years… and I'm still there 10 years later."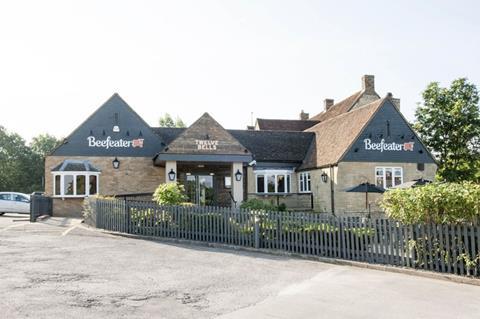 When Ivell took the hot seat it was case of settling down the business, getting some consistency, and working with M&Bs' major shareholders and building a relationship with them.
"M&B was a good business but because it had gone through some turmoil and inconsistency of people it had probably trodden water for a number of years and hadn't focused on sorting the business out and growing it," he says. Despite a command and control culture at the time, the right decisions weren't always being made so management was struggling to get buy-in from the wider team. "We sorted that out, and the business is in good shape now."
The changing face of the sector
The sector has changed almost beyond recognition, during the M&B chairman's 40 years' experience. "It is so diverse now compared with my early career when everyone booked in to Berni Inn for their special occasions and got dressed up for it. Now there is every kind of food, bar and entertainment available in the market."
Another big area of change has been in the use of technology and vast choice. "The market is now incredibly diverse, and the quality and standard of the food has improved tremendously over the years."
He believes the use of technology within the industry will only continue. And as well as changing the way people book and find places, and how customers are communicated to, he thinks technology will also be used more to create efficiencies. "Can we do things quicker, better and make it easier for the customer, for example?"
Instigators of change
It's also an industry in which you can effect change very quickly, Ivell says. Something all businesses have been forced to do during the course of the pandemic. Throughout his career, which has included major recessions, Ivell says he has never experienced anything like the upheaval of the past 15 months.
But unlike the economic damage done by recessions, the sector has had no control over its destiny. "We have been at the mercy of what the government decides and when it decides it. That has clearly been very difficult."
He echoes the frustration felt by many in the sector that pubs and restaurants have been "slightly singled-out" as venues where people are more likely to get Covid-19, when the data shows this is unlikely to be the case.
Urban and his senior team are credited with doing a great job of keeping staff connected during the pandemic and looking after its people. The business has also been very focused on keeping costs down and making sure it's in a financially strong position for the recovery phase.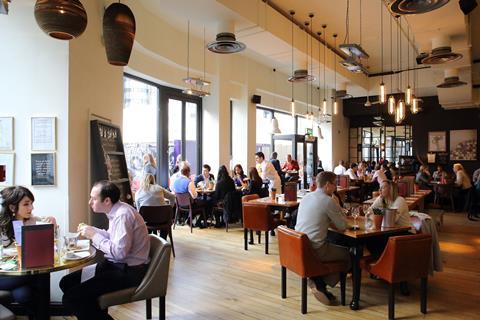 While he's confident the sector will bounce back overall, Ivell expects there will be further casualties over the next 12 months. Once the furlough scheme ends, VAT rates return to normal and business rates kick back in, he says a more realistic picture is likely to emerge. "There are a lot of variables that I'm not sure are as visible as they will be once all of this starts to come out."
"The most important thing for all of us is to focus on getting our operations back up and running, doing what we do well and making people feel good."
M&B's diverse portfolio is certainly one of its strengths as a business, he believes. While it operates several restaurant brands, such as Miller & Carter, Harvester and Toby Carvery, it also has more drink-led venues such as Nicholson's and All Bar One, with its sites spread everywhere from city centres to suburbia. "If you're only in town centres, there is always a risk if they start to decline."
In some ways, the difference between what is a pub and what is a pub restaurant has become more blurred. But one thing he believes in, is the importance of these venues as a community asset. In terms of people's mental health, Ivell says the sector plays a big role. One of the things that the board at UKHospitality has talked about is the real need to make government aware that pubs and restaurants are not just about serving food and drink, they are a focal point in the community where people can get together.
"Thank god we created UKH two years ago," he adds. One of the reasons BHA and the ALMR were brought together was because the sector realised it needed one voice as much possible, as the government used to believe it was so fragmented and they couldn't get their heads around it, he says. "People talk about the hospitality industry now and recognise that it's the third biggest employer. We have had a lot of success which we shouldn't underestimate."
Precis
THE BIG INTERVIEW

M&B's Bob Ivell: 'I wouldn't have wanted to do anything else'
Bob Ivell is often asked by friends why he hasn't yet retired. For the Mitchells & Butlers' chairman, and recipient of the Lifetime Achievement Award at MCA's Retailers' Retailer Award, the answer is simple: 'We have 1,700-plus of the best pubs and restaurants in the UK – why would I want to?' "I still get a kick out of seeing people having a good time in one of our pubs and restaurants," he says, despite his 40-plus years in the industry. "It's a great sector, with great people, and you see that even through this very difficult period that we have all had."