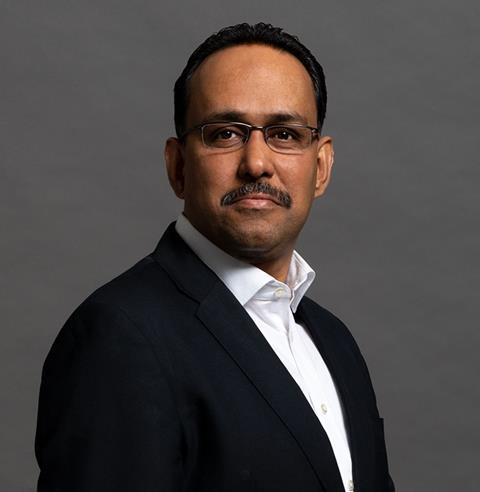 Not too long ago, even the most committed fast-casual enthusiast may not have heard of German Doner Kebab.
Founded in Berlin in 1989, the classy kebab concept first opened on UK soil via franchise United Brands in 2015, launching in Birmingham and followed a few weeks later by a flagship restaurant in Fulham Broadway.
Since then, it has expanded at a rate to rival some of the fastest growing businesses in the sector, opening 47 stores in just five years and establishing itself as a quick service staple in cities from Edinburgh to Southampton.
More recently, the business announced plans to open a further seven sites this year, bringing it to a total of 12 new restaurants in 2020, and as chief executive Imran Sayeed tells MCA, it isn't going to stop there.
"I want GDK to become a global, iconic, household name," he says. "We want to emulate the larger brands, and we have a full international strategy in place now."
Before the crisis, the business sold 350 development deals across the UK, which Sayeed says forms part of a plan to open 750 to 800 restaurants over the next ten years, and despite the small inconvenience of a global pandemic, he doesn't see anything preventing the group from achieving this goal.
"Of course, there are restrictions and I hope things will get better in regard to the crisis, but we are still looking at forging ahead with our development plans regardless," he says. "We have had to alter our strategy slightly, but in general I don't see anything stopping us or forcing us to put our developments on the backburner.
"We are comfortable going forward and our next year looks very promising."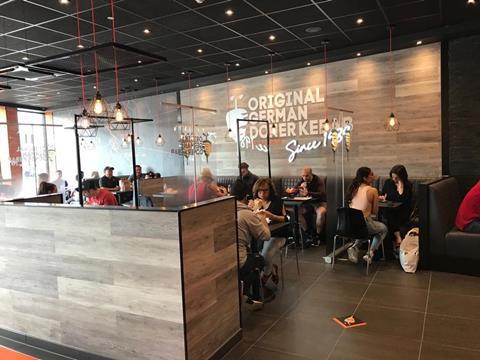 On top of the obvious benefit mass-expansion of this kind will have for employment in a sector where job losses are growing by the day – the brand's 2020 expansion plans alone are set to create 480 new jobs in the likes of Liverpool, Nottingham and London – Sayeed says that the growth is also set to initiate a new wave in service-based technological innovation.
The brand's accelerated drive towards technology arguably started in March, when it decided to remain open through lockdown, transforming its model "overnight" to fully incorporate delivery and click and collect.
Previously, delivery comprised a very small percentage of its business model, but following significant uptake through March, April and May, "delivery sales have continued to grow."
Sales across the estate almost doubled with the reintroduction of dine-in and the chancellor's Eat Out to Help Out initiative in August – seeing a 48% like-for-like sales boost and total sales for the month up 139% on August 2019 – and Sayeed says that its newly diversified model has ensured they remained strong.
"As of last week, we saw 4% same store sales growth," he says. "We're seeing about 25% dine-in sales, 25% takeaway in-store, and the rest delivery.
"This is the fourth consecutive year of same-store growth for us."
And with the move to expand its delivery capabilities a certain success, the brand's next technology drive is likely to touch every corner of the business.
"Technology is going to play a very critical role in our success," Sayeed says. "It will be one of the things we heavily focus on and invest in, whether it be in-restaurant or mobile technology.
"We're in the process of recruiting a director of digital innovation to take the brand to the next level and bring the technological piece within the organisation."
One area where tech is set to play a standout roll is in the brand's proposed drive thru concept, which it is looking to launch in an as yet undecided UK location next year.
Having worked on the prototype for the past six months, Sayeed says its first drive thru will be a ground-up build, and "unlike any other drive thru people have seen before.
"We are defining our prototype as a next generation drive thru," he tells MCA. "We will be introducing features in our first drive thru site that no other brand has done anywhere in the world.
"It will be a completely touch-free, contactless, digitalised, experience."
Pandemic or no pandemic, with plans in place to open one restaurant every week throughout 2021, Sayeed, his team, and his franchise partners are clearly committed to becoming not just a household name but also, as he puts it, "the fast casual brand of the future."
So, whilst the idea of a kebab in certain parts of the UK may still be a late-night feast of questionable meat, if GDK's growth strategy is anything to go by, that's certainly about to change.
Precis
THE BIG INTERVIEW

German Doner Kebab CEO Imran Sayeed: 'We want to be a household name'
Not too long ago, even the most committed fast-causal enthusiast may not have heard of German Doner Kebab. Founded in Berlin in 1989, the kebab concept first opened on UK soil via franchise United Brands in 2015, launching in Birmingham and followed a few weeks later by a flagship store in Fulham Broadway. Since then, it has expanded at a rate to rival some of the fastest growing businesses in the sector, opening 47 stores in just five years and establishing itself as a quick service staple in cities from Edinburgh to Southampton. More recently, the business announced plans to open a further seven site this year, bringing it to a total of 12 new restaurants in 2020, and as chief executive Imran Sayeed tells MCA, it isn't going to stop there