For Sean Donkin, the Government's reopening roadmap isn't 'too little too late', and it certainly isn't 'worse than the worst-case scenario'. In fact, he feels that extending closure a little longer is the right decision.
Aware that he may feel differently if his business wasn't so well funded, the Inn Collection Group managing director says he won't be opening any of its sites on 12 April, but that May had always seemed like a "reasonable" reopening date, and he is hopeful that a delayed reopening will mean further lockdowns can be prevented.
"That would be more damaging than remaining closed now," Donkin tells MCA. "If you look at the rate at which the vaccination programme is rolling out, it doesn't take a genius to figure out when the majority of at-risk people will be safest.
"May has always been our aspiration."
Operating a model of large inns with food, drink and accommodation in key tourist locations from the Scottish borders, down to St Anne's and across to Hull, if anything, the crisis and its subsequent trends have worked in the group's favour.
With the pent-up demand, restrictions on international travel and additional boost of the Eat Out to Help Out scheme, Donkin describes last summer's trading as "really tough," for all the right reasons.
Like many, The Inn Collection Group had to adapt its model to table service only, which Donkin says had, and will continue to have, a negative impact on trading efficiency, but following a cautious initial return from consumers, the August period was "madness", he says.
So much so that the business is in the process of reassessing how it might approach this summer, which is already set to rival 2020 in terms of demand.
"We always staff to the level that we believe we're going to trade to, but last year we were in excess of that," he says. "It put unnecessary pressure on our teams, which is something we'll need to take into consideration this time around; we need to make sure we're overrecruiting."
Since January, the business has been tracking ahead of its room bookings forecast for June to November 2021, and Donkin says that enquiries have accelerated to the point of a "mass spike" since Johnson's roadmap announcement.
And as the pandemic-induced demand continues to grow, so do the pandemic-induced opportunities.
The Alchemy-backed group acquired eight freehold properties over the course of last year, bringing its total estate to 19 sites. It secured significant pubs with rooms across Yorkshire, Lancashire and Northumberland, and entered the Lake District with a total of six acquisitions, which Donkin says is soon to increase to eight.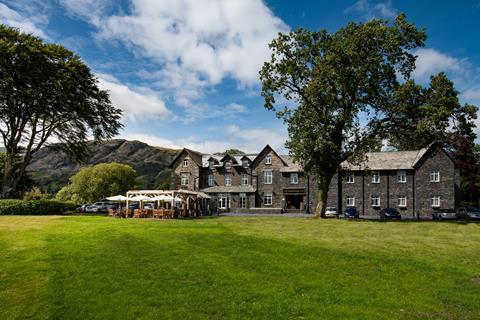 Currently, he says just 13 of its sites are under the "proper model" - that is completely refurbished and ready to trade - but several, including two new-builds in Sunderland and Northallerton, will be launching this year.
"We've probably completed a four-year plan in 12 months," he says. "Our plan was four a year for four years, and we've smashed it out the park.
On top of its 19 existing sites, Donkin says the business is currently considering a further 19 as "serious opportunities" for 2021, all of which have a minimum of 180 covers on the ground floor, and 30 bedrooms each.
Confident in its ability to push forward, the business recently hired two new directors – Kate Bentley as rooms director and Louise Stewart as property director – to give it the capabilities to continue to "grow exponentially".
And the cause of this confidence is clear. Donkin tells MCA that the business' ability to expand so aggressively this year is down to one thing: "the pandemic".
"It has enabled us to focus on acquiring new sites and made additional opportunities available," he says.
Of the opportunities the group is currently considering, Donkin says many would never have become available without the pandemic. But rather than being previously vulnerable sites forced into closure, he says that, in his view, it's often a lack of fight, rather than finance.
"It's not necessarily because of people going under, it's people running out of puff and fight," he says. "It's been 12 hard months for everybody, and I feel like a lot of people have realised they just can't go through reopening all over again. They're at the end of their tether."
This is particularly true for purely profit-seeking operators, who Donkin says often revealed themselves at the onset of the pandemic and will continue to be seen as such going forward.
"There is enough support out there to stand businesses still, the piece that's missing is the profit," he says. "People who are in the industry purely for profit won't stay in the industry at a time when it's not there.
"A lot went down the redundancy route very early one, pre-furlough," he continues. "But when people take that approach with their teams, they have to reap what they sow.
"Nobody is going to want to go back and work for them. People don't forget the way that they're treated, and that'll be part of the legacy the virus will leave."
Precis
INTERVIEW

Sean Donkin: 'Profit-seekers are running out of puff'
The Inn Collection Group saw a year of record growth in 2020. Throughout the year, the Alchemy-backed business acquired eight freehold properties, bringing its total estate to 19 sites, and managing director Sean Donkin tells MCA that it was able to grow so aggressively because of one major contributing factor: the pandemic. "It has enabled us to focus on acquiring new sites and made additional opportunities available," he says. "But it's not necessarily because of people going under, it's people running out of puff and fight".