Peter Marks has never been one to downplay the devastation this crisis could have on his business.
Time and time again he warned of Deltic's up to £800k monthly fixed costs, of the group's inability to access Government support schemes, not to mention its ever-increasing rent bill.
So, after six months of complete closure, it wasn't altogether surprising when the business announced its intention to enter an emergency sales process in October last year.
On 18 December, Nordic nightlife operator Rekom emerged as the successful purchaser. Outbidding private equity firm Greybull Capital, operator Shoreditch Bars Group, and a group of existing investors, Rekom acquired Deltic out of administration, saving 42 of 52 sites and 1,300 jobs, for a sum of £10m.
By nature of its position – Deltic had accrued rent arrears of approximately £9.4m at the time of sale, owed HMRC £7.7m and had concluded that a rental restructure would require funds of up to £12m – the business was forced to sell via an Accelerated Mergers and Acquisitions Process (AMA), revoking it of almost any control over the sale.
"You don't understand the pressure that you're under until it's released," Marks, CEO of the newly formed Rekom UK tells MCA. "We didn't know who was going to be interested in buying the business and had no control over what they wanted to buy or who they wanted to keep.
"Whereas normally when you're selling a business you'd have choices, you're hamstrung by your choices in this process. We could have ended up with someone that we didn't want, buying a small amount of the businesses and discarding all management.
"If that was the best offer for creditors, we'd have to take it."
As it turns out this wasn't the case, and though the final offers, ranging from £6m to the accepted £10m, were a fraction of the company's pre-pandemic value – Marks previously revealed Deltic was worth around £80m before the crisis – he is nonetheless pleased with the outcome.
"We ended up with four really good, if different, bidders," he says. "What we liked about Rekom is that, because they're operators, they understood our business really well. They have real aspirations to grow in the UK and they saw us as a very sound business and a platform for growth."
Though the accepted offer originally included the acquisition of additional sites, Marks explains that five were lost "very late in the day" as a result of a failure to obtain rent waivers through the negotiation period.
On top of the five sites Deltic had already exited by choice, Rekom UK was unable to acquire two Eden bars in Manchester and Newcastle, Kuda York, Batchwood St Albans and Atik Windsor.
"There are always those landlords who are very aggressive or have other things they want to do with the building and are using this as the ultimate reason to get their building back," Marks says.
"Most of our buildings don't have an alternative use, but if I had a lot of bar sites in London there would be a string of people who would love those sites, and the landlord could probably profit from this situation.
"In five sites we were in the horrendous position of saying goodbye to clubs with no notice, and asking staff to apply to the government for their pay one week before Christmas.
"It's horrible, but it could have been 25 sites. It could have been all of them."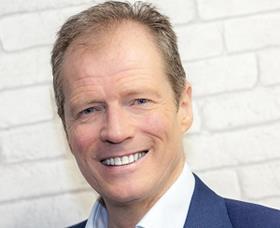 Going forward, Marks is optimistic about the future of the group as a subsidiary of the Nordic parent company, which already owned and operated 137 venues in three countries before its latest acquisition.
When its clubs and bars are allowed to reopen, Rekom UK will merge with the Rekom Group, but whilst the board will shift slightly, and inevitably include some Danish members, Marks sees Rekom as a "partner" rather than a "mothership".
"We are genuinely seeing them as partners who can improve our business, and we can improve theirs," he says. "We won't be making material changes, because we're a professionally run business that was doing very well before the crisis.
"Deltic was a good business killed by circumstance. So, what the customer sees will continue to be what the customer has always seen. We will keep doing more of the same with one eye on expansion."
Nearing the end of Deltic's turbulent transition to Rekom UK, Marks' seems both relieved and frustrated, and emphasises that these events shouldn't take away from the ongoing plight of other businesses in the late-night sector.
Whilst pubs and restaurants were afforded a lessening of restrictions last summer, many venues in the late-night sector find themselves in exactly the same position as in the initial March 2020 lockdown – one of complete closure with very little support.
Despite some constructive conversations with the Department for Business, Energy and Industrial Strategy at the latter end of last year, Marks says the onset of two further lockdowns reversed any progress made between operators and government.
"The November lockdown came and the whole mood music changed," he says. "It annoyed me immensely because there were so many operators who were able to open and then had to shut again, whereas we were never able to open.
"Even though Deltic has gone bust and Rekom UK has got going, it doesn't remove the fact that we are in the specialist section of the hospitality industry that has been impacted the most.
"There is no one more affected than nightclubs, and we still haven't been helped."
Precis
THE BIG INTERVIEW

Rekom UK CEO Peter Marks: 'Deltic was left hamstrung by sales process'
Peter Marks has never been one to downplay the devastation this crisis could have on his business. Time and time again he warned of Deltic's up to £800k monthly fixed costs, of the group's inability to access Government support schemes, not to mention its ever-increasing rent bill. So, after six months of complete closure, it wasn't altogether surprising when the business announced its intention to enter an emergency sales process in October last year. "You don't understand the pressure that you're under until it's released," Marks, CEO of the newly formed Rekom UK tells MCA. "We didn't know who was going to be interested in buying the business and had no control over what they wanted to buy or who they wanted to keep."