Mark Wingett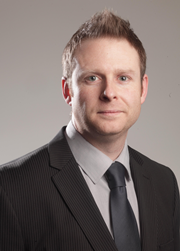 Mark is an award-winning journalist who has edited MCA Report since the end of 2011 and before that he spent two years at the title and its sister publications Hotel Report and Leisure Report as news editor. Between his two stints on MCA Report, he spent three years as head of media relations at leading property adviser Christie + Co. He has previously worked in and reported on the UK's retail sector.
Contact Info
Tel:

01293 846553

Mobile:

07703 596166

Email:
Recent stories
Tom Byng will step down from Byron, the brand he founded in 2007, early next year to "pursue various exciting ventures". He leaves a concept he created as a now £80m-turnover business, with backer Hutton Collins turning to a new chief executive and chairman, both of which are experienced in operating established brands, that they hope will now cement Byron's credentials as a national brand and one that eventually has an international presence.

With staff recruitment and retention at its most challenging and when consumers are demanding more transparency, is it time for sector wide legislation on service charge to be implemented to take out the grey?

The last 12 months has witnessed some seismic changes in the UK's eating and drinking-out market, probably the most significant and far reaching will be the Parliamentary vote for a market rent only (MRO) clause for tied tenants in the pubs code.