Mark Wingett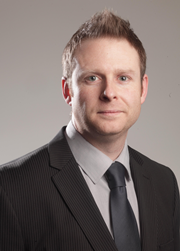 Mark is an award-winning journalist who has edited MCA Report since the end of 2011 and before that he spent two years at the title and its sister publications Hotel Report and Leisure Report as news editor. Between his two stints on MCA Report, he spent three years as head of media relations at leading property adviser Christie + Co. He has previously worked in and reported on the UK's retail sector.
Contact Info
Tel:

01293 846553

Mobile:

07703 596166

Email:
Recent stories
This year is set to be significant for Honest Burgers as it gears up to expand its offer into the regions. Its co-founders explain how, in a crowded and unpredictable market, they see honesty as the best policy.

Yesterday I wrote that the UK's hospitality industry was facing a period of fundamental change, with the threat of a significant gap developing in parts of the sector. This morning the focus falls on the value of delivery, technology, experience, property, investment (does private equity have a duty of care?) and protecting your reputation

With the next quarterly rent call at the end of March looming, the sector is set to enter a crucial period, one that could lead to it fundamentally changing, with businesses questioning their position in it, their own values and value.