Mark Wingett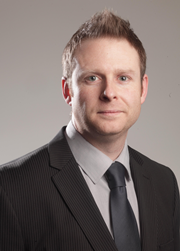 Mark is an award-winning journalist who has edited MCA Report since the end of 2011 and before that he spent two years at the title and its sister publications Hotel Report and Leisure Report as news editor. Between his two stints on MCA Report, he spent three years as head of media relations at leading property adviser Christie + Co. He has previously worked in and reported on the UK's retail sector.
Contact Info
Tel:

01293 846553

Mobile:

07703 596166

Email:
Recent stories
Competitive socialising has been a rapidly growing sub-sector of the UK leisure market for some time now. Be it crazy golf, darts, ping-pong, escape rooms, shuffle-boards or even axe-throwing, this segment is a broad church. The question raised more than most is will it be a sustainable part of the sector in the long term? With the recent fundraising by Flight Club and now Swingers, that conversation has now moved on to who will be the winners and losers. With a multimillion-pound investment

The Casual Dining Group (CDG) and Wasabi were both featured in the press over the weekend, linked with the need to make necessary changes to their businesses. One is taking a proactive approach to bring landlords to the table to discuss issues it faces with rental levels at a handful of sites, while the other claims it is looking for an injection of capital to support its next phase of growth. But, is one being more realistic with itself and the impact of the current harsh trading environment

This year is set to be significant for Honest Burgers as it gears up to expand its offer into the regions. Its co-founders explain how, in a crowded and unpredictable market, they see honesty as the best policy.