Eclectic Bars, the night-time subsidiary of Brighton Pier Group, is set to launch a second edition of its nightclub concept Coalition in Reading.
Dennis Collet, the co-founder of Orderella, has told MCA that the brand will continue following the pre-pack administration of the parent company, Orderella Ltd.
Poké and matcha concept, Tombo, is to launch a third site next month, in the heart of Fitzrovia.
The Association of Licensed Multiple Retailers has said the Prime Minister's announcement on immigration yesterday offers some stability for the hospitality sector.
Online craft beer retailer, Ales by Mail, has announced it is scrapping postage costs to the UK mainland.
JD Wetherspoon is to stop sending monthly newsletters and delete its database of customers' e-mails.
Colin Sadler, managing director of Marston's premium arm, Revere, has told MCA that the success of the integration of the Pointing Dog pubs has given the group confidence to look at other small group deals.
The deadline for entering the Beer & Cider Marketing Awards, which sets out to discover the UK's best marketers and celebrate the best campaigns across the industry, has been extended until 17 July.
Charles Wells is to open the third iteration of its Pizza, Pots & Pints managed model.
Whitbread chief executive, Alison Brittain, has said the new food initiatives brought into the Costa estate have had an immediate impact on trade.
Norte by Grupo Bilbao Berria, the Spanish restaurant brand, is to close its debut site in St James as it seeks the next stage in its development, MCA understands.
M&A activity in the pub sector is still likely over the next two years, although sellers must ensure they have realistic expectations, according to Sapient Corporate Finance founder, Peter Hansen.
McDonald's is now available for home delivery for the first time via UberEats.
Rockfish, the seafood restaurant group led by chef Mitch Tonks, has revealed like for like growth of 2.4% across its five-strong estate.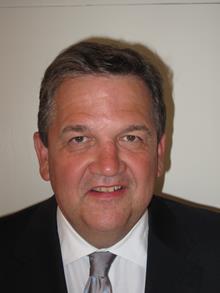 A plethora of changes at the top across some of the UK's leading and up-and-coming eating and drinking-out groups has thrown up questions on the role of succession planning in the sector and whether private-equity groups are increasingly questioning existing growth strategies and those they have backed to implement them in the face of a challenging trading environment. Mark Wingett gets the thoughts of leading recruitment executives.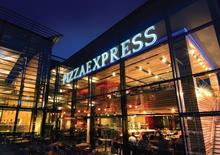 The season of changes at the top of the UK's leading restaurant brands continued earlier this week with the abrupt departure of Richard Hodgson as chief executive of PizzaExpress. Mark Wingett examines his time at the helm of the UK's largest casual dining brand and why the company's future growth is increasingly dependent on its expansion plans in the Far East.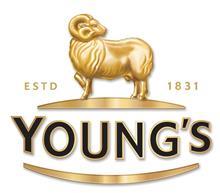 Young's chief executive Patrick Dardis talks to MCA about regional expansion; plans to ramp up investment; it's digital ambitions and the trends the group is seeing in its customer base.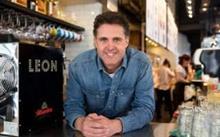 Leon's new investors previously turned a concept described as a "meat-eater's mecca" into a successful chain in the US and will hope to do the same with the UK-based health-focused, fast food concept. Mark Wingett looks at the new investment and talks to Leon co-founder John Vincent about taking nothing for granted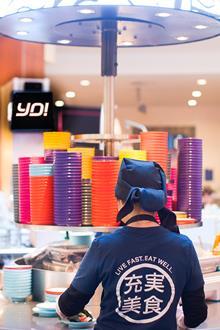 Robin Rowland describes the moment he stepped back in as chief executive of YO! Sushi as the world starting again. Over the past 16 months, he has made sure that the brand he will have served for 18 years this year, returned to its core values, or RUCC (Respectful, Unconventional, Colourful and Confident) and with it has come the company's mojo and an uptick in performance. Mark Wingett reports