Shepherd Neame has this morning reported an 11.7% increase in turnover to £156.2m in the year to 24 June 2017

HOP, the Vietnamese grab and go concept, has secured £750,000 in private fundraising for its next two sites. 

New World Trading Company (NWTC) is to launch a new concept after securing a site Bristol

The Comptoir Group has this morning reported seeing a noticeable improvement in trading during the last few months

JD Wetherspoon has reported like-for-like sales up 4% for the 53 weeks to 30 July, with total sales up 4.1% to £1.7bn.

Stonegate Pub Company has acquired Bar Holdings – the company behind Sports Bar & Grill.
EAT, the Lyceum Capital-backed chain, is to make its international debut later this year, with an opening at Madrid Airport, Spain
Greggs chief executive Roger Whiteside has encouraged consumers to eat fewer sausage rolls – despite it being the largest retailer of the product in the UK.
Rodizio Preto, the London-based Brazilian steakhouse operator, is set to add a further two sites to its nine-strong estate
The team behind Boxpark, which is set to open its third next year at Wembley Park, is looking to create a new asset type
"Italy's oldest pizza restaurant" L'Antica Pizzeria da Michele could still be set to open on Baker Street, under a different company

Manchester's first city-wide banquet raised over £527,000 for the Tim Bacon Foundation yesterday
Tim Hortons has tried to keep its UK offer as faithful as possible to the Canadian original, though could make some tweaks as it tests the new market.
UberEats, the food delivery arm of Uber, is expected to continue to operate as normal in London despite the news that its private hire operator licence in London would not be renewed next month
The Galvin at Windows GM, star of the small screen, industry champion and prolific fundraiser has a new book, Secret Service, out next month. With so many plates spinning, how does the country's most recognisable front-of-house man manage to prevent it all from crashing down, asks Sophie Witts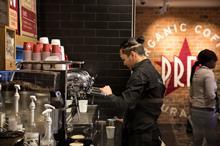 Queues at airport restaurants and food outlets are a common sight, especially at peak travel times, as transport hubs around the world deal with surging numbers of travelers. In response, a new batch of pick-up and delivery services has arrived on the scene to offer time-poor passengers an alternative to holding out for on-board plane food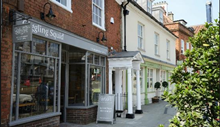 The Business Growth Fund (BGF) has come a long way, far further than many imagined possible. Founded to support small and mid-sized emerging businesses during a difficult economic climate in 2011, it is now arguably the UK's most active provider of growth capital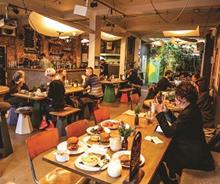 It's heads down, gritted-teeth tough out there at the moment for the majority of the UK's eating and drinking-out market, and there aren't many signs that things are going to pick up soon. Also what next for Byron?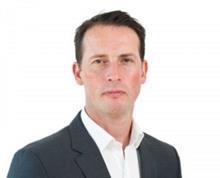 In his first year as chief executive of The Restaurant Group, Andy McCue, has made good progress, but are his hands ultimately tied by the weakness of the group's core brands? Dominic Walsh discusses this dilemma as well as examining the successful takeover of Admiral Taverns and a Deliveroo deal that never was