MCA News & Insight:
The latest industry developments and trends analysed
A subscription to MCA News & Insight provides you with timely and verified information on the events taking place in the eating and drinking out industry right now, from company and brand updates, to people moves and shifting consumer trends.
No press releases. No third-party advertising. Just high-quality news reports enhanced by analysis from a passionate team of editors and expert contributors.
LATEST EATING & DRINKING OUT NEWS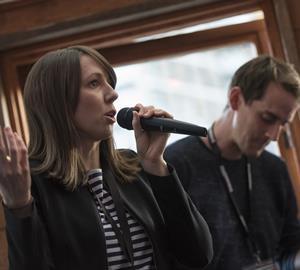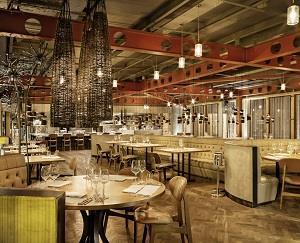 Aiden Byrne has confirmed that he is returning to lead Manchester House, which was put into administration by Living Ventures last month.

One of The Restaurant Group's (TRG) biggest shareholders has come out in opposition to the company's proposed £559m acquisition of Wagamama.

Roosters Piri Piri is aiming to reach the 100-site mark by 2021, predominately through expansion in the UK, but also in overseas territories, MCA has learnt.

Ei Group (EiG) has reported like-for-like (lfl) sales up 7.1% in its 308-strong managed division for the year to 30 September.

The Restaurant Group (TRG) has pulled out of talks to acquire Peach Pub Company, the Midlands-based, multiple pub operator, as it puts all its focus on getting its proposed £559m acquisition of Wagamama across the line, MCA understands.

Granier, the Spanish bakery and café group, has confirmed two closures in the UK, and is thought to have shut a further three, MCA understands.
Social Entertainment Ventures (SEV), the operator of Bounce and Puttshack, has strengthened its management team with the appointment of a chief financial officer and an operations director, MCA has learnt.

Tortilla has seen like-for-like sales (lfls) increase by c6% across it estate in the year to date, and has plans to take further advantage of the trend for delivery, including its own dark kitchen concept, MCA has learnt.

Mike Heaton, formerly of Roadchef and SSP, has been appointed managing director of easyFood, the online takeaway business EasyFood, backed by EasyJet tycoon Sir Stelios Haji-Ioannou, MCA understands.

The interim managing director and finance director have both stepped down from Coal Grill & Bar, which was acquired earlier this year by Sunshine Capital, MCA understands.

Mowgli is currently trialling its 'If Indians did Full English' brunch offering.

NewRiver says it has unlocked £1.7m of the expected £3m synergies from the acquisition of Hawthorn Leisure.

Red Mist Leisure co-founder Mark Robson has been appointed chair elect of the BII (British Institute of Innkeeping).

TAO Group, US-based hospitality group, is understood to be in talks to open its first site in the UK, in London, MCA has learnt.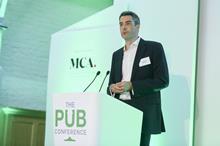 Seeking a partnership with private equity can be a daunting and complex challenge for operators. There are a number of variables to consider before choosing the right partner, according to AlixPartners' Graeme Smith. Includes the experiences of operators and investors, including Flat iron's Jo Fleet and Daniel Smith of Livingbridge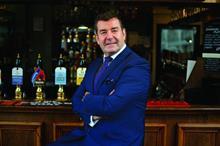 Young's chief executive Patrick Dardis spoke to MCA after yesterday's H1 trading update. He discussed further levers for growth, why Young's has turned down several pub groups on the market, his anger with politicians, why he doesn't pay attention to what his peers are doing and why cannabis-infused mocktails may be the next big trend.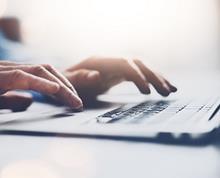 Retaining the best staff has always been of the utmost importance to a business and big player Casual Dining Group is no exception. Here, Celia Pronto discusses how Workplace by Facebook has brought staff together across the multi-brand company and helps staff feel part of the business.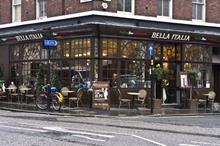 The Casual Dining Group (CDG) and Wasabi were both featured in the press over the weekend, linked with the need to make necessary changes to their businesses. One is taking a proactive approach to bring landlords to the table to discuss issues it faces with rental levels at a handful of sites, while the other claims it is looking for an injection of capital to support its next phase of growth. But, is one being more realistic with itself and the impact of the current harsh trading environment ..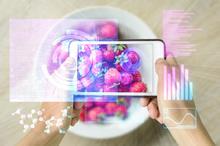 American company Kabaq is experimenting with putting food on the table before it's even been bought. MCA's sister title Food Spark speaks to them to find out more.