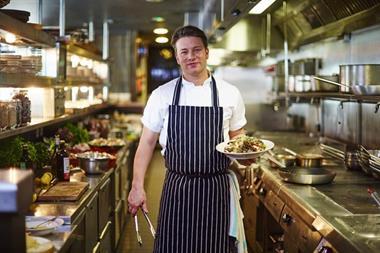 Barby Ltd, the holding company for Jamie Oliver's Barbecoa brand, owed £3m to approximately 150 unsecured creditors and £3.7m to HSBC, the administrators' report shows.

Deliveroo has denied it plans to its replace restaurants partners, after a business plan seen by MCA appears to show a long-term ambition to move into food production.

New World Trading Company (NWTC) was once again the big winner at last night's Publican Awards, operated by MCA's sister title, the Morning Advertiser.

Wasabi, the sushi and bento chain, has secured a £30m revolving credit facility from HSBC to fund further growth and has appointed a new finance director.

Oakman Inns is in the process of raising a further £10.2m in debt and equity to fund further growth in 2018/19.

The Azzurri Group, the Bridgepoint-backed operator of ASK and Zizzi, has received approaches from a number of private equity firms.
Las Iguanas is set to make its international debut this summer with openings in Gibraltar and South Africa
NewRiver, the UK REIT and owner of 335 pubs, has acquired its first pubs since 2015 and is considering a further individual 100 sites as well as group deals, MCA has learnt.
The leading players and founders behind Amber Taverns, Bundobust and Mowgli Street Food were among the new entrants in the NRB Top Fifty power list 2018
The Jamie Oliver Group has appointed KBS Albion, the creative transformation partner, to work on customer-led product and service innovation projects
Tom Mercer has stepped down from EAT to join Coco Di Mama, as its first head of people.
Frank Romano has stepped down as brand director of Harry Ramsden's, the Boparan Restaurants Group (BRG)-owned brand
Wagamama has launched an app giving customers a "walk out" payment option after a trial at selected restaurants.
Wrapchic, the Indian wrap grab and go concept, has lined up three new sites, MCA has learnt.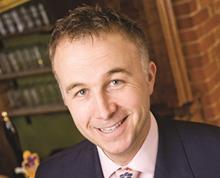 Stonegate chief executive Simon Longbottom talks to Georgi Gyton about the company's strategy of building a presence in city and town centres through its stable of brands and formats.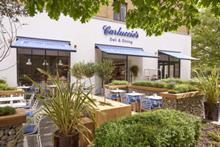 This weekend Carluccio's became the latest business to come under the spotlight. The wider press is smelling more CVA blood and before we talk another sector business down that route, Mark Wingett asks whether we should hold our horses a minute on this one?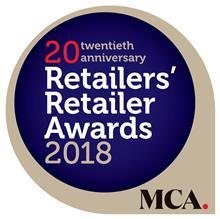 Press coverage of the eating out sector has not made the easiest reading of late, however beyond the much-debated headwinds and the travails of selected brands, the sector remains replete with success stories. Ahead of this week's Retailers' Retailer of the Year awards, James Wallin highlights just a few.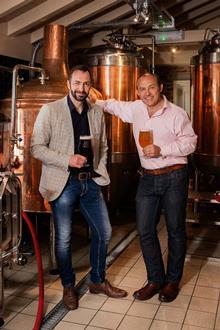 With Apprenticeship Week approaching, Brewhouse & Kitchen executive chairman Kris Gumbrell takes aim at overpriced university courses, and calls for the industry to rally behind an apprenticeship platform to solve the skills gap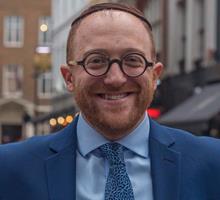 As pressures mount on operators, their relationships with landlords are becoming increasingly important. But, are both sides speaking the same language? David Abramson, chief executive of leisure property consultant Cedar Dean, discusses.