MCA News & Insight:
The latest industry developments and trends analysed
A subscription to MCA News & Insight provides you with timely and verified information on the events taking place in the eating and drinking out industry right now, from company and brand updates, to people moves and shifting consumer trends.
No press releases. No third-party advertising. Just high-quality news reports enhanced by analysis from a passionate team of editors and expert contributors.
LATEST EATING & DRINKING OUT NEWS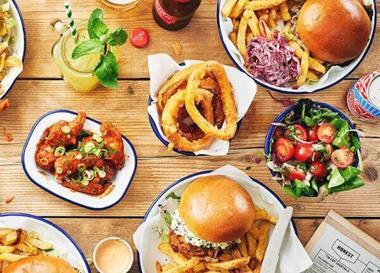 Honest Burgers saw like-for-like sales grow 22.2% in the three weeks to 6 January, the company has told MCA.

Richoux Group plans to cancel trading in its shares on AIM and re-register as a private company.

Whitbread has delivered its first trading update since the £3.9bn sale of Costa to Coca-Cola, reporting like-for-like sales across its remaining estate down 0.6%.

Patisserie Holdings is working with KPMG to examine "all options" open to the beleaguered chain after investigations into its accounts revealed the picture was worse than first anticipated.

PizzaExpress is to launch spin-off brand, ZA, next month with an all-dining offer centred around pizza slices, MCA has learnt.

Flat Iron, the Piper-backed steak restaurant group, has secured a £5m funding package from ThinCats to support of its growth plans.

Three Joes, the sourdough pizza restaurant concept from POD co-founders Tim Hall and Emma Blackmore, and former Byron operations director, is to extend its crowdfunding campaign after hitting its £400,000 target on Crowdcube.

Patisserie Holdings has confirmed it is still in discussions with its bankers to expend the standstill of its bank facilities beyond 18 January.

Mercato Metropolitano is to open a 17,500 sq ft retail, dining and social space, called MM Factory, at Elephant Park.

Dum Dum Donutterie has opened two units within underground stations – in Oxford Circus and Bond Street.

Young's has appointed an interim chief financial officer.

The Peri Experts, a healthy-eating chicken concept originating in Dubai, is making its UK debut in Leicester.

SSP is launching its pub format The Beer House at Norwich Railway Station, MCA understands.

Chicago Rib Shack has closed its Aldgate East restaurant, as well as its kitchen operation within The Gipsy Queen pub in Kentish Town, MCA understands.
The next 12 months will be another tough year for the UK's eating and drinking-out sector, and the gulf between great operators and the rest will widen. However, with 2018 proving there were still opportunities to grow and secure investment, Graeme Smith considers the outlook for 2019.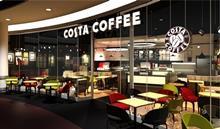 Our regular columnist hands out his annual awards to brands and operators who have made the past 12 months newsworthy – for better or for worse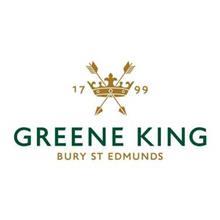 Yesterday saw the long-awaited revelation of who will replace Rooney Anand as chief executive of Greene King, with Merlin's Nick Mackenzie set to join as chief executive in May. James Wallin looks at Mackenzie's background, gauges initial reaction to his appointment and asks what will be at the top of his in-tray.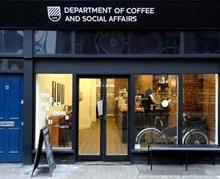 As Department of Coffee and Social Affairs and others make moves in the specialty coffee space, Finn Scott-Delany looks at the scope for growth and consolidation in the market.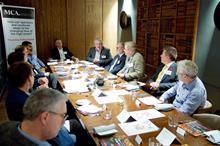 As part of our Agenda series of roundtable discussions, MCA – in partnership with the Access Group – brought together property directors from across the sector at Frog by Adam Handling in Covent Garden. Led by James Wallin, here are the highlights from the day.