By tapping into the East Anglian opportunity, Chestnut Group founder Philip Turner has managed to double the size of his business in the past year. He talks to Georgi Gyton about his passion for the region and the next stage of Chestnut's growth.
It's not an unfamiliar story – a City banker decides to step away from life in financial services, and into hospitality. Although in this case he didn't set about opening a trendy food to go/restaurant chain in the Square Mile but moved back to his birth county of East Anglia and bought his local pub.
Born in Suffolk, Turner worked has in London and overseas, spending 20 years in the financial sector, and had been living on the Wiltshire/Dorset border before personal circumstances meant he found himself back in East Anglia.
He jokes that he has become part of a small percentage of men who go from the dream of taking over their local pub, to the reality. "I am a pub guy, I like going for a drink on a Friday night or at the weekend, but there was nowhere to go," he explains. So, when his local pub – the Packhorse Inn, in Moulton, came up for sale, Turner spotted an opportunity.
"I had a very strong idea about what I wanted to do – and we did it. We were lucky and got it right which gave us the courage to go on and do the next one," he explains. But that was where he made his first mistake. "I assumed that 19 miles was not that far and that the tastes and habits of people would be exactly the same – they weren't," he says.
Despite claiming he "didn't really have a clue" what he was doing in the beginning, he has learned the ropes and has now accumulated a collection of 10 properties across the region with plans to expand further.
While the sites are run under the auspices of a group, Turner is keen that they are not viewed as a chain, and that each is unique and can stand on its own. As such the Chestnut branding is not plastered over menus, and signage, so guests are often not aware who's behind it – but they could easily find out if they wanted to, he says.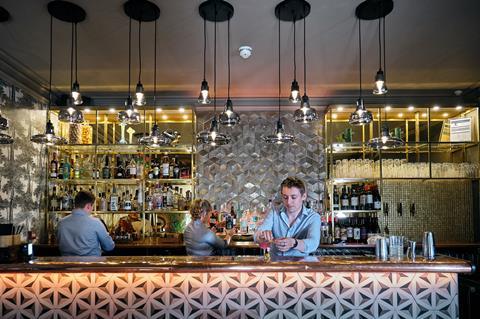 One of his primary considerations for acquisitions is the location of a property in terms of its proximity to assets in the region, such as sites of historical, cultural or sporting significance, as part of his desire to celebrate its heritage. He assesses what sort of property would work for them in each location. And while several of its properties have been extended with the addition of bedrooms, this is by no means a prerequisite.
The East Anglian opportunity
Turner believes there are several driving factors for East Anglia as a region, and it's why he feels there is much more potential for Chestnut to grow. The first of which is the progression of Londoners moving further east, either to live in areas like Essex or to visit on the weekend. Tied in to that is the increasing level of infrastructure, investment and support benefiting the region, particularly in terms of the roads, train lines and number of new homes being build, meaning more, and increasingly mobile, people moving into the area. And the third factor is the draw of Cambridge, which is a huge economic driver in the region.
The business is keen to capitalise on this changing demographic and is looking to promote the best of the region in order to tempt even more people to East Anglia. "I think that as a region we are still relatively undiscovered, and the competitive landscape isn't anything like as intense in some of the other areas of the UK, so opportunities exist," he says.
All but one of its sites are freehold, so the group has "real assets" in the region, says Turner, and they are therefore sites that he is really keen to invest in to give customers a unique experience. "We want to be a quality product – aspirational but accessible," he explains.
In some ways he says Chestnut has created a rod for its own back in terms of the standards that people have come to expect from the properties. But its continued investments in the sites appears to be paying off with like-for-like (lfl) growth in Q1 (July to September) up by 3.12%, adds Turner. The performance of its coastal sites are often highly correlated to the weather, but it has still seen a 1.2% uplift in lfls at those locations this summer, he says.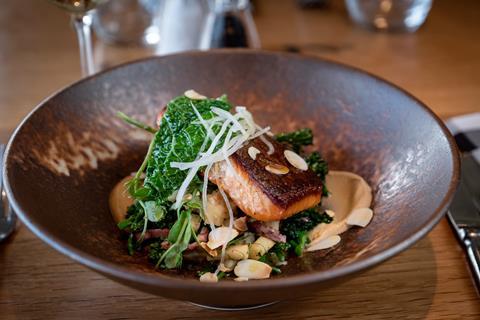 Foundation for growth
The group's acquisitions have historically been funded by shareholder equity – which before tightening of regulations was funded through EIS – and bank debt, and that's the plan going forward. It has so far raised around £9m in shareholder equity, across a series of fundraises and is just about to launch another as it looks make acquisitions in the next six to 12 months that could boost its revenues by 35-40%.
"We did a raise at the back end of last year to support the acquisitions that we made then and we are about to launch another raise because we want to go through the next phase of growth and we have got a number of target sites we are looking at the moment," he says. "We have one leasehold property so we are very insulated against rental overheads, but it does mean that from a funding perspective we've had to raise a reasonable amount of money in order to make those acquisitions."
Turner says he is nervous about over-stretching the business in terms of its head office resources as it grows. A few years back he started hiring extra people to HQ because he knew he wanted to grow the business, and he says people pointed out that it was a bit top heavy, but the company went on to make five acquisitions in 12 months, and now Turner jokes that very soon he will have to start the recruitment process again.
"I have got some ideas about a couple of hires that we need to make. The next six to 12 months will see us grow and then I think we will probably reach a plateau whereby if we want to grow beyond that we'll have to have a serious rethink about how we are organised," he says. "But the intention is to carry on because we don't think anyone else is doing what we are doing in terms of how they look at the region."
In terms of geographical spread, Chestnut has set its western boundary at the A1, across the Norfolk coast in the north, and along to the Suffolk and Essex coast in the east, and as far south as the M25. "We don't need to go outside that area – I think the opportunity is huge within that territory. We are currently very underrepresented in Hertfordshire, Essex, Norfolk and the Cambridgeshire area," he says.
Given Turner is trying to put East Anglia on the map it is not surprising the business is keen to promote locally sourced ingredients on its menus. But with many of its sites more than 100 miles apart, and responsibility for those sites very much delegated to the general managers at each property, it does mean that no menu across Chestnut's portfolio is the same.
Dishes, do however, all have to adhere to a set of criteria to make it onto the menu, including the need to be authentically produced and the ability to prove there is customer demand for them. "I'm not telling them (our chefs) what they should and shouldn't put on a menu or where should buy ingredients from, but I am telling them what I want them to think about in the construction of a dish and the rationale of having it on the menu," he explains.
Upping their marketing game
In addition to cosmetic investment in its properties, the group is currently undergoing a corporate rebrand, incorporating a new logo, strapline – Crafted Hospitality – and new-look website, which opens on a map of their locations.
Turner says that as the business has "grown-up" it felt its branding was out of sync with the soul of the properties, and has therefore instigated a full rebranding programme, which will take continue to be rolled out over the next three to six months, starting with the logos and signage on the buildings, all the way through to the photos on third-party booking websites. "The branding across our whole portfolio was a bit hard and completely inconsistent with who we are and what we think," he says.
Chestnut is also now using 'crafted' as a banner word for different parts of the business e.g. Crafted Events, Crafted Experiences "to try and demonstrate that each of the things that we do are unique to the property and to the business", he explains.
"We are a collection of individual properties. By using that word crafted we are trying to reassure people that as we get bigger, we haven't lost that feeling, that everything we do is very much centric to the property," he said.
Speaking to Turner his passion for his business and the region is clear, and while he says he never envisaged Chestnut becoming as large an operation as it has, he is certainly not done yet.
Precis
PROFILE

Chestnut Group: Passion project
It's not an unfamiliar story – a City banker decides to step away from life in financial services, and into hospitality. Although in this case he didn't set about opening a trendy food to go/restaurant chain in the Square Mile but moved back to his birth county of East Anglia and bought his local pub.