Is there really a race for space in the suburbs and market towns? And what other factors are driving the current property market? MCA deputy editor Georgi Gyton takes a look at the current landscape and how it might play out over the coming months
Ripping up the rulebook, demolishing dogma – the pandemic has laid waste to many long-cherished assumptions across business and industry.
Commercial property has hardly been immune to this, the exodus of people from city centres exacerbating structural issues in retail, and an over-supply in hospitality.
As office workers and tourists disappeared, brands that built their entire business model around being as central as possible have been left dangerously exposed, leading to fundamental questions about how to respond.
Meanwhile, companies with well-balanced portfolios, and a presence in the suburbs and market towns, have been able to reap the benefits.
The recovery of city centres is an open debate, but the rebalancing of estates doesn't look to be a short-term trend, as businesses shift their strategy to fit the new dynamic.
City Pub Group's executive chairman Clive Watson recently told MCA's The Conversation that more pub operators were looking to regional towns, potentially creating competition with his own pub estate.
Meanwhile Pret A Manger and D&D London have both discussed turning their attention to suburban and neighbourhood locations.
So will we see more operators upping sticks and relocating to the suburbs?
Stephen Owens, managing director – pubs and restaurants, at property agent Christie & Co, says costal, rural and community operations have traded particularly well when allowed to reopen, as consumers sought respite from the city.
"There's been a reconnection with people and their local pubs and restaurants, and we've seen that translated into buyer demand as well," he says.
"Where we have properties in the areas like the Lake District, the Cotswolds or Cornwall, we are seeing quite a lot of strong demand.
"Where demand is weaker is in city centres which have large office populations that haven't returned in large numbers."
For Owens, current demand is reflecting what was seen in the market last year, and what he expects to see as premises are allowed to reopen over the next couple of months.
Key drivers of property requirements are location – particularly costal and rural areas, sites with large external areas and operations that have letting bedrooms. This is being driven in part by the anticipation that the UK will enjoy a boom in staycations this year.
"We are certainly seeing for hotels and pubs with rooms, that demand is exceeding supply, and similarly room rates and occupancy levels later in the year in some of those areas are massively ahead of what you would normally expect," he says.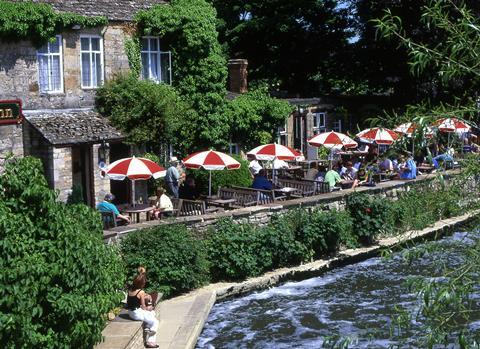 "For decent quality freehold assets, in the right locations, there are a queue of people who would buy at the right price, so we haven't seen a massive impact on pricing," he says.
While big corporates were not so much in the mix last year, Owens notes the entry of private equity-backed new ventures, such as Valiant Pub Co, from Gerry Carroll and Mark McGinty, and Redcat Pub Company, from Rooney Anand. Established operators like Brunning & Price and Greene King are being acquisitive as well, he says.
Lower entry costs
As well as location, demand is being seen where there are lower entry costs in terms of rents and rates, according to Kevin Marsh, head of licenced leisure at Savills. It is seeing interest in market towns like Romsey and Lymington, particularly among bar and café operators from the independent, small multiple and emerging chain segment.
With entry costs for a unit in these areas a relatively affordable £30-60k a year, former Pizza Express and Koh Tai Tapas in Lymington restaurants are attracting interest. In contrast, city centres like Southampton, which previously had high levels of rent and footfall, have a long journey ahead to recover, Marsh says.
When it comes to the landlord and tenant relationship, a dynamic that has sometimes come under strain over the past 12 months, Marsh says landlords are now more open to entrepreneurs or smaller businesses which don't to have any corporate backing.
"They are much more flexible and aligned to working with people whose own investment is on the line, as opposed to multiple operators who are private-equity backed," he explains. These tenants are also often more flexible when it comes to the requirements of sites so a wider range of opportunities are appealing.
The trend towards a more personal relationship between tenant and landlord is also something Ted Schama, managing director of Shelley Sandzer has noticed. "People are more aware who they are partnering with, they are no longer signing leases in an impersonal manner," he says. "There is more of a 'face to a name', it has become more personal."
Focused on central London, Schama agrees the suburbs have been hot property during the pandemic, but says the market has almost got "too excitable" with everyone wanting the same thing. On the basis of the popularity of outdoor trading in April, he argues central London and other large towns and cities across the UK are in a strong position bounce back.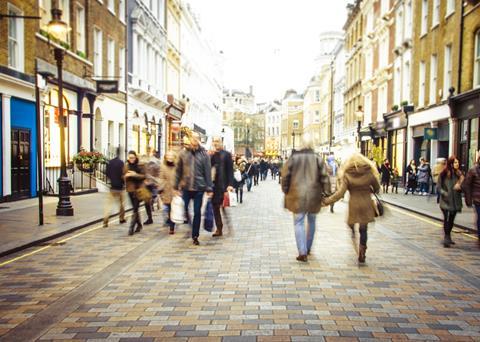 Schama cites Gordon Ramsay taking Charing Cross for his Street Burger concept as indicative of the returning demand for central London. "Almost every large restaurant group I know has turned the taps back on. And there are some that are anticipating more corporate activity – they are foreseeing positive mergers and acquisitions towards the end of this year," he says.
Now that retail is open, central London offers something that the suburbs don't, Schama says. "City centres are stronger than people give them credit for," he adds. While units in these areas have been the most exposed during the past 12 months, "that really tough corner has turned", he says.
Market drivers
The rent moratorium, and its impending end, is a major factor that has impacted the supply of sites. With some landlords and tenants unable to reach an agreement, more properties are expected to come to market after June.
"The rent moratorium is absolutely fundamental to what's happening at the moment," Trevor Watson, executive director and property advisor at Davis Coffer Lyons tells MCA.
The government position has yet to be decided, and if support is turned off, it could be "a bit of a bloodbath," he says. "The moratorium has largely frozen the market – there is a lack of supply and a lack of activity. It's only when it finishes that we'll find out who is swimming with no trunks on."
He cites Fulham Shore and Loungers as operators with strong financial resources, a good geographical spread acorss the country, and a reliable reputation among landlords to allow them to capitalise on upcoming property opportunities.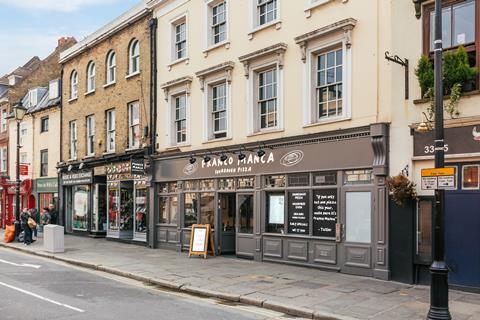 A lot of sites coming to market at the moment are already fitted, making them seem good value. With the likes of Pizza Express, Pizza Hut Restaurants and Revolution Bars Group undergoing CVAs, "those sites are now available fully fitted and at less rent," he says.
Class E
Another factor is a change in the planning system last year. The new Class E allows retail or leisure units to be converted to restaurants without planning permission. Watson says this gives an entry point into areas of the high street that might have been previously inaccessible. "You could take an old Clinton's Cards and turn it into a Loungers," Watson says.
For Schama, the appeal is watered down by a surplus of fitted restaurant units. "There will be some taking advantage of Class E, but it has not had the type of impact that you might have expected because of the number of restaurants coming to market," he says.
Rebalance or rethink?
While the property market has undergone significant shifts in the last year, the property agents do not believe there has been a fundamental rebalancing of the market away from city centres. Schama describes the change as more of a circuit break. "Premiums have substantially dropped off, if not fallen away completely in some cases, so things have changed. The market has softened considerably and that will carry on for this part of the cycle," he adds.
Watson agrees values have softened on freeholds, with the expectation of more distress coming through. "The weight of interest in freehold assets is quite significant," he adds – particularly with pubs. "We are not expecting the market to weaken as much as some people might expect as there are quite a few people out there looking to buy," says Watson.
For Owens, there has been more of a rethink of property strategy, rather than a total rebalancing of the market. Operators won't ditch city centres, but will be looking for a more balanced portfolio. "I think it's made operators look at their property portfolios and where they are over-exposed," he says.
Precis
ANALYSIS

Property focus: a race to the suburbs?
Ripping up the rulebook, demolishing dogma – the pandemic has laid waste to many long-cherished assumptions across business and industry. Commercial property has hardly been immune to its ravages, the exodus of people from city centres exacerbating structural issues in retail, and an over-supply in hospitality. While the recovery of urban hubs is an open debate, the rebalancing of estates doesn't look to be a short-term trend, as businesses shift their strategy to fit the new dynamic.