When the pandemic took hold in March last year, it was obvious to The Restaurant Group's (TRG) chief executive Andy Hornby that "all bets were off" – tough decisions had to be made.
"We were going to have to be truly draconian. There was just no other option, but in a strange way, that made it easier," he tells MCA. The removal of your entire cash flow almost overnight is enough to make any business leader shudder, but TRG was already grappling with onerous leases across a large part of its over-sized leisure estate.
Ironically for Hornby, the crisis last year enabled him to fix the latter issue – something he admits he didn't know quite how to solve when he took the reins of the business back in August 2019.
"When I took over, I saw the potential to keep growing Wagamama in the UK, as well as internationalise it. Two years ago delivery was a much smaller part of the business, so turbo charging that for Wagamama and our leisure business was a major priority.
"What I didn't see at the time was frankly a route out of the overcapacity problem that we had in leisure. We had 350 sites and it was clear we should have roughly half that number for the Frankie & Benny's brand."
While the pandemic "scuppered the growth stuff", it gave the business a canvas to get the restructuring of the leisure estate done quickly. A process that would have taken around five years, through gradual resizing, was carried out over six months, after 82% of its creditors voted in favour of its proposals for a CVA in the leisure estate.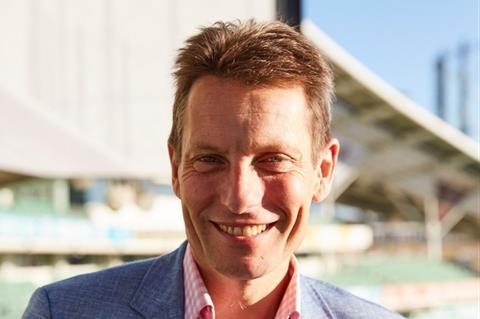 The group exited 128 underperforming Frankie & Benny's sites through the process, while 45 Chiquito sites were let go through an administration process, leaving it with a 140-strong division.
The events of last year also meant that it was easier to explain the reasoning behind changes within the business to its employees. "You weren't having to go through the normal explanation as to why tough medicine is necessary," he says. "Everyone understood that the world had changed."
But while its team members accepted that things were going to be different going forwards, the process of communicating with its 18,000 colleagues – and explaining why some were falling on one side of the line and not the other – was not easy given everyone was at home. "That was really difficult."
Investing for growth
Once TRG had got through the first lockdown, with its CVA approved and £57m of capital raised from its shareholders, Hornby says the clouds did start to lift. "Although it was still very tough, I was sure that TRG had a future. It gave me the belief that we would be able to preserve the vast majority of jobs which was obviously a huge concern when we first went into it."
Recently named Investor of the Year at MCA's Retailers' Retail Awards, Hornby says TRG concentrated its investments in several areas during the past year mostly notably in delivery, including its delivery-only kitchens for Wagamama, but also on how it will growth its pubs business.
Wagamama has seen its delivery volumes approximately triple versus pre-pandemic levels, while Frankie & Benny's has seen approximately a six-fold increase, but from a much lower base. "To achieve that we have invested a lot in both technology but also the management of our relationships with the key aggregators," explains Hornby.
The business has opened four delivery-only kitchens under the Wagamama brand during the pandemic, and Hornby believes there is room for up to 20 over time. The extended periods of closure for hospitality venues has unsurprisingly pushed up delivery volumes but while Hornby is realistic enough to realise that peak lockdown levels are unlikely to be maintained, he does believe that the increase in people using delivery services will be a long term legacy of the crisis.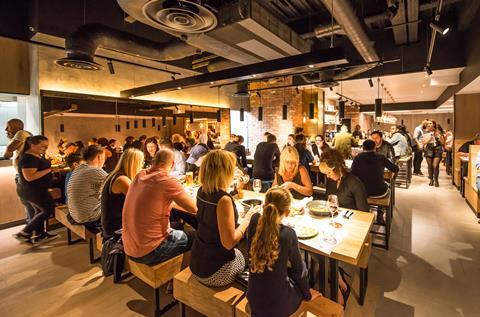 A minimum of 30% of sales coming from delivery is a likely kind of sales mix for a business like Wagamama in the medium term, and he describes those who believe delivery sales will drop off when hospitality fully reopens as naïve, in kind to the who doubted that internet shopping would ever take off. "I don't understand why it would reverse. You can win in retailing by being on both the high street and the internet, with the two complementing. You just have to adjust the capacity at your restaurants to take into account the increased mix of delivery."
The anticipated growth of delivery in the overall sales mix has meant the group has slightly reined in its ambitions for Wagamama's total site numbers, from 200-220 sites, to between 180 and 200 – it currently has 147 restaurants – but Hornby believes there is "still a lot of growth runway".
"I would argue we have still got up to 10 years' of natural growth to come from site expansion," he says, on the basis the group would open no more than four to five new restaurants per year.
"What has changed is where they will be. Clearly, we will open fewer in central London and the centre of big cities, and we will do more suburban ones – of that there is absolutely no doubt," he explains.
Format-wise, while TRG would consider slightly smaller sites, Hornby is wary of changing the brand's historic winning formula. He credits David Campbell, Jane Holbrook and Emma Woods for measured expansion and keeping to the original formula: fresh Asian cuisine and sociable bench seating, which allows flexible capacity. "If you take your format too much smaller, you lose that advantage," he says.
International expansion is also still on the cards. It currently has six sites through a joint venture in the US, and Hornby would be "really disappointed" if in five years' time that hadn't grown to around 25. Again, the focus has shifted slightly in terms of location, with central New York and Boston pushed to the side in favour of options like Tampa and Charlotte – highly populous areas, less tourist reliant and less expensive.
Meanwhile in its pubs divisions, the group plans to near double the number of Brunning & Price pubs.
The business, led by MD Mary Willcock, currently has 78 pubs and has laid down the desire to get to around 150 sites in the next six or seven years.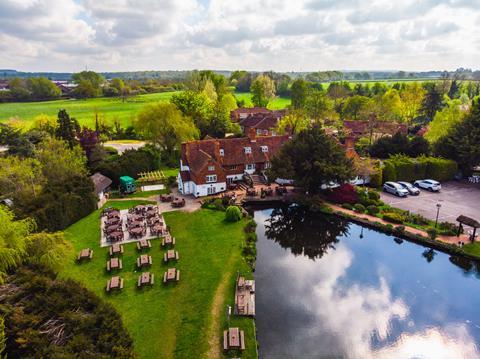 The bulk of the growth will come from pushing the business out geographically. It currently has a strong presence in the North West and South East, outside the M25, so growth will come in areas like the East Midlands, East Anglia, Yorkshire, the North East and the whole of the South West of England. "The confidence to think that it's the right thing to do for Brunning & Price…I would say that has all come on the back of the pandemic."
'Frankie & Benny's has a really good future'
Now TRG has knocked is leisure estate into shape, what are the plans for its core leisure brand Frankie & Benny's?
"I don't think we need to recreate Frankies," he says. "What we need to do now is make the format what it always should have been, which is a quality Italian-American diner, serving families, in a market where quite a lot of capacity has come out.
"We have done a lot of research on the brand, and despite all the trials and tribulations of the last 10 years which TRG has been through with its leisure division, the brand does still have a proper cadence. I do think that it's got a really good future. What we won't do is double the number of sites again."
While the group is seeing stronger footfall in its out of town retail park locations than pre-pandemic, one part of the business that has been hit hard is its concessions arm. While pessimistic in the short term, Hornby is optimistic in the medium term that these sites will bounce back.
"I think this year it is going to be really difficult – all the signs are that the government is going to be at the conservative end of the spectrum.
"We have just got to be patient. I do think that this time next year we'll be looking at a very different climate."
The future is brighter
In terms of the overall position of the business, Hornby says TRG is in a much better space than 12 months ago.
The share placing in March – which was four and a half times oversubscribed – demonstrates the strong backing from existing shareholders, and shows it was the right thing to "stick to our knitting".
With strong support from shareholders, there is also a huge responsibility placed on the shoulders of senior team: "We'll soon know if we don't deliver."
Hornby is only too aware of some of the new operators, particularly large American backed ones, who are "being pretty aggressive in new site finding", the likes of Wendy's and Popeyes both announcing intentions to roll out in the UK. "I think you are going to see quite a lot of change over a two-year period in the casual dining space," he says.
As well as offering its core brands through delivery, TRG has been quietly expanding its online offer through an increasing number of virtual brands, such as Stacks burger and Kick Ass Burrito. While he doesn't rule out acquisitions, he says the bar has been set pretty high with Wagamama and Brunning & Price, and could see the bulk of his annual capex allowance on continuing to grow those businesses.
Another positive to have come out of the pandemic is the boost it has given to the reputation of the sector.
"I think the general public, politicians and even the media has recognised how important hospitality is – I genuinely think it needed the pandemic for that to happen." He hopes it will be viewed more as an important part of economy, rather than a luxury. "I just hope that in five years' time people haven't forgotten it."
Precis
THE BIG INTERVIEW

The Restaurant Group: 'Everyone understood the world had changed'
When the pandemic took hold in March last year, it was obvious to The Restaurant Group's chief executive Andy Hornby that "all bets were off" – tough decisions had to be made. "We were going to have to be truly draconian. There was just no other option, but in a strange way, that made it easier," he tells MCA. The severing of an entire cash flow overnight was bad enough, but TRG was already grappling with onerous leases across a large part of its over-sized leisure estate. Ironically, the crisis enabled Hornby to fix this issue – something he admits he didn't know quite how to solve when he took the reins back in August 2019.