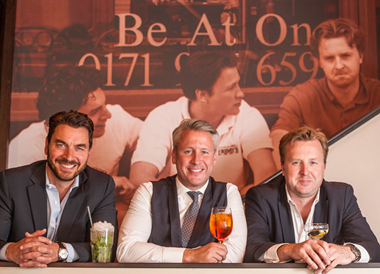 The sales process for Be At One, the Piper-backed bar chain, has begun, with the 31-strong business valued at up to c£60m.

Admired by fellow operators and loved by consumers, Wahaca was gearing up to celebrate 10 years of success when it was hit by a norovirus outbreak last November. Co-founder Mark Selby talks to Mark Wingett about how the group is recovering and what it has learnt along the way.

Heineken is to review "a number" of initiatives operating across the Punch estate – including its Falcon retail contract programme – as it seeks to "keep the best of both worlds in the newly expanded estate", MCA has learnt.
Matt Snell, who recently stepped down from Red's True Barbecue, is to join Giraffe as its new brand director
A significant proportion of small businesses are preparing to reduce investment once business rates rise next month
200 Degrees is set for further growth after securing new funding from HSBC Business Banking
The Government has launched a nationwide campaign to increase low paid workers' understanding of their rights around pay
Land Securities has revealed the details of its development of the Plaza at Kent's Bluewater shopping centre, which will include new restaurant lettings.
Theresa May is next month poised to announce the end of free movement for new EU migrants
Franco Manca is to double up in Brighton after securing a site at the city's marina, MCA has learnt.
Telepizza, the largest pizza delivery company outside of the USA, has entered into a binding agreement to buy Swiss delivery brand, Pizza Blitz.
Italian coffee shop brand, Caffè Napoli has secured its first international site – in central London, MCA understands.
Pubs Code Adjudicator Paul Newby has said he hopes to "achieve cultural change" where needed with the tenanted pub sector.
A Greek brewery has filed legal action against Heineken claiming nearly two decades of anti-competitive abuse.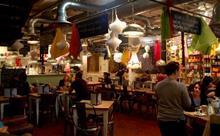 It is less than a year into his stewardship of the Richard Caring-backed group and Mark Fox has been busy putting in place the foundations to make sure the company can return to the expansion trail in better shape than it left it, while also getting ready to take a bite out of the grab-and-go market
The current political and social environment has created a totally new context for brand values and ethics to operate in, argues Paul Flatters of the Trajectory Partnership
Adopting omnichannel can help you serve up a better customer experience, argues Sharon Manikon, managing director of Customer Solutions at Barclaycard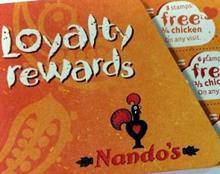 New research shows that 94% of UK consumers are willing to join a loyalty scheme but also highlights the challenge that they have never been harder to please. James Wallin examines what the data has to say about the secret of winning consumer loyalty to your programme.
The introduction of a new tax, the Apprenticeship Levy, from April 2017 seems set to ensure that staff costs remain high on the F&B agenda for a while at least, says Stephanie Wilson, partner, Human Capital - Employment Tax at BDO