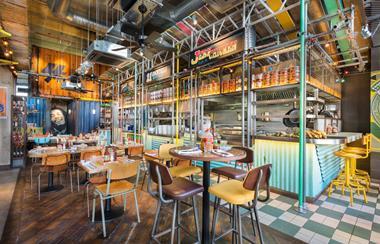 Turtle Bay, the Piper-backed Caribbean chain, has topped the list of the fastest growing companies in the UK's eating and drinking-out sector.

Nando's, the national restaurant chain, has begun a trial of its own delivery service

Deliveroo is to open its first Roobox remote kitchen outside of London – in Brighton & Hove.

Scottish brewer and pub operator, BrewDog, has admitted it is considering the timescale for a potential IPO and has been in discussion with investors about selling almost a third of the company.

Eric Partaker, co-founder of Chilango, has told MCA that the company will have a national presence by the end of its current financial year

Wagamama's David Campbell explains how he rediscovered the brand's lost momentum. 
The Pubs Code Adjudicator has confirmed the details of the levy on pubcos for the financial year 2016/2017.

Active has invested in the London-based, all-day dining concept Caravan
YO! Sushi is to open a smaller, stripped-back version of its format at Boxpark, Croydon
PF Chang's, the Asian-themed US casual dining restaurant chain, is set to make its debut in the UK this summer
Bistrot Pierre, has appointed Nick Clarke, formerly of Las Iguanas, as its new property director
Pret A Manger has played down renewed speculation that it is considering a New York stock market listing
Analyst Ned Hammond at Berenberg has downgraded The Restaurant Group to 'sell' from 'hold'
The opening of West Berkshire Brewery's £4m new facility has been pushed back to August from the original date of April.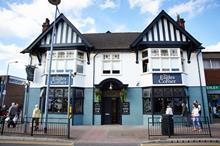 Celebrating the Great British pub, via its evolution, generational shifts, The Publican Awards, the possibility of a food-led tipping point, on-going legislation, some pubs located in Surrey, the Chancellor Phillip Hammond, and the cost of a new car park…
During MCA's Food to Go conference last month there was a lot of talk about London and 'the regions'. This is how we have been conditioned to think about the UK and in many ways it limits us
Seven years on from its creation, Stonegate Pub Company continues to disprove the notion that you cannot thrive as a wet-led, late-night bar operator. The TDR Capital-backed group is now garnering deserved sector-wide recognition for its approach to developing complementary town and city-centre concepts and engaged teams
Yves Van Durme, human capital partner at Deloitte Consulting, looks at the demand for 'real' leaders in business. Not just captains of industry but chief executives who are able to personify their brands and can create narratives which fit into the context of wider business and social-economic challenges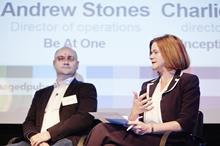 Kate Nicholls, chief executive of the Association of Licensed Multiple Retailers, dissects the details of this week's Budget announcements and its impact on the sector.