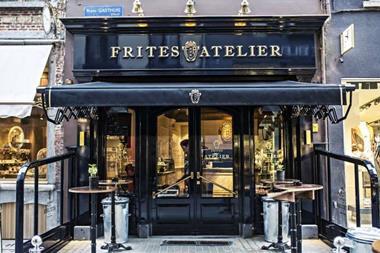 Michelin-starred chef Sergio Herman hopes to launch his luxury chip shop brand Frites Atelier in the UK

Cirrus Inns has secured c£22m of new funding to aid its further growth

The Alchemist, the Palatine Private Equity-backed cocktail bar and restaurant concept, has secured its 10th site, in Chester.

Hotcha, the Chinese takeaway operator, is to open its first site in London this year as part of five further openings for 2017, MCA has learnt.
Antic London has updated on its pipeline – with six sites in development to take it to a 50-strong pub estate.
Reuben Todd, who stepped down as group operations director of Ed's Easy Diner, earlier this year, has joined Patisserie Valerie
Ei Publican Partnerships has announced a partnership with live music specialists Live&Loud.
Star Pubs & Bars has launched an enhanced property repairs service in response to demand from licensees.
OpenTable has introduced its services to Facebook Messenger, which allows diners to make reservations through the site's chat extensions feature
The Attendant has secured its third site in London, as it explores further expansion in the capital
A private investor has completed the acquisition of 87-89 Park Street, Bristol for £2.95m in an off-market transaction

Patisserie Holdings has launched an evolved version of Philpotts, its sandwich shop chain, in Manchester
Bookatable, the online booking platform from Michelin, has announced it will integrate with Apple Maps
Marc Balding has joined Deliveroo as a property consultant to help oversee the expansion of its kitchen-only Editions format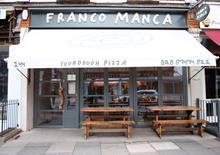 Franco Manca translates as "Franco's missing", but under the careful watch of industry veteran David Page, you could hardly accuse the pizza concept from passing up any chances to stay ahead of the category it has been shaking up since its launch in 2008. Mark Wingett takes a look at the winner of the Best Concept Award at this year's Retailers' Retailer of the Year Awards and parent company Fulham Shore.
Wagamama first opened for business, in Bloomsbury, London, on 22 April 1992. To mark its 25th anniversary this weekend, chief executive David Campbell sent a message to the company's growing family of 169 restaurants in 20 territories worldwide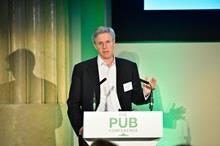 The Government has thrown many obstacles at pub operators from Brexit, the introduction of the national living wage, the market-rent-only (MRO) option and a new tax on soft drinks. Peter Hansen gives us his expert view on the market and his advice on the possibility of future M&A activity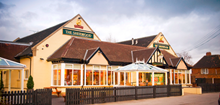 MCA's Menu Tracker has given Steve Gotham the opportunity to look at the latest menu releases by top leading pub chains Hungry Horse and JD Wetherspoon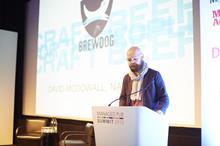 Known for its unorthodox approach to fundraising and marketing in its early days, 10 years down the line craft beer brewer BrewDog has matured into a successful international company. But, that doesn't mean the firm has become more conformist, as 'navigator' David McDowall explains to Mel Flaherty