Byron, the much-loved but lately troubled burger brand has resurrected and rebooted one of it's iconic campaigns from five years ago in the hope that it will raise awareness, reappraisal and precious sales over the half-term period (and beyond).
I am always in two minds when brands go backwards to look through the vaults of what worked before, dusting down the old posters and spec books to relaunch a very successful limited edition product. It can feel/be seen as lazy. However, I have to say that I am guilty of the very same thing - when I was at Pret we reran the 'Diets are Sad' campaign in January 2013 and it worked a treat. A positive way to look at health…. everything in moderation…. have a brownie, but have a walk – simple.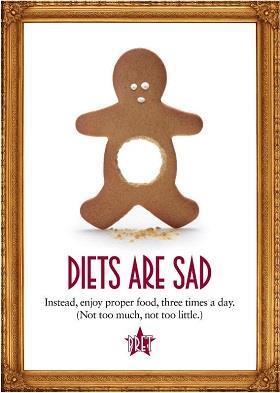 I was delighted to see the return of the blockbuster B-Rex campaign from Byron and with the added twist of hiding 1,500 toy dinosaurs around the country for people to find. The dinosaurs all have tags on them to tell the lucky intrepid discoverer if they have won a B-Rex (Beef), C-Rex (Chicken) or V-Rex (Veggie). I would perhaps have left that choice to the winner to ensure the footfall.
This is a cute campaign and will bring direct sales, however I think this is a tactical jab rather than a knockout blow. It's like a patient lying on the operating table who needs urgent surgery to save their life and you give them a couple of Paracetamol. Byron's objective with this campaign I am guessing is short term fun, sales and a spike in PR/Talkability, however what we all want to see is the comeback of Byron with a new brand strategy that will see it fly again.
It feels like there is a need for Byron to find it's place again amongst the Burgerati, reconnect with lost/lapsed customers and regain it's relevance within the myriad of options out there. If you look at Honest Burgers for example you can see how they feel indie yet are mainstream through quality, local focus, tightness of offer and slow but steady growth.
I truly hope this is a win for Byron in round 1 of the comeback, but there are 11 long rounds to go unless they can deliver that winning knockout blow to it's competition.
I'd be really interested to see what you all thought. Tweet me @supersonic_inc or search for Mark McCulloch on LinkedIn #markoutof10
Idea – 6/10
Effort vs Return - 6/10
Execution – 7/10
Impact – 2/10
Summary – 5/10. Needs bigger thinking to protect the brand from slow extinction
Mark McCulloch co-founded brand and marketing agency WE ARE Spectacular Ltd in 2012 and now runs premium brand and marketing strategy consultancy Supersonic Inc. based in London and Brighton helping C-Suite level marketers and executives amplify their business across multiple sectors