Tom Kidd, managing director of Adventure Bar Group, talks to Jo Bruce about expansion plans, its Leicester Square opening, and a new name.
Adventure Bar Group has come a long way since five bartenders, who wanted a job they couldn't get sacked from and to earn enough money to pay their monthly outgoings, took on their first bar in London's Battersea Rise in 2005.
Kidd was just 23 when he left Be At One and invested £15k to start his own business adventures at the company's first bar, along with co-founders Tobias Jackson and Bryan Lloyd, who have remained company directors, with Kidd and Jackson mainly at the helm.
Now at 10 cocktail bar sites, including a new 235-capacity site with a 3am licence opening in the former Storm nightclub in London's Leicester Square by early October, this is a business that has significantly grown up in the past two years to build for further expansion and success.
Kidd, whose CV also includes Disney Store and TGI Fridays, says: "Since December our main focus has been the professionalisation of the business. We had got to a threshold where the old model just didn't work anymore. We are doing openings, extensions and debt facilities, but the key focus has been around getting in more grown-ups to help run the business."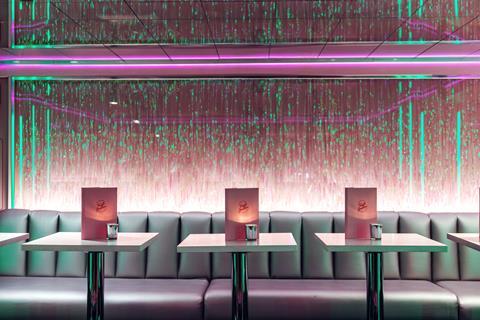 New head office team
Among new people power the group has recruited is Tony Scott, who joins as head of operations from Stonegate's Be At One later this year. He joins a fresh head office team, which also includes new finance director Phil Somjen – formerly financial controller at Be At One – and Graham McDonnell, who will become HR director in October. Previously, McDonnell was HR director at Be At One and head of talent at Turtle Bay.
As well as continuing its strategy of the past two years of aiming to open two or three sites a year for the next three years, the privately-owned company will also relaunch former Be At One site Hercules 'cocktail pub' in Soho, which it acquired in June from Stonegate, with a new concept early next year.
Kidd says: "There is no pressure on us to open sites as we are privately owned and we have no intention of changing that at this stage."
He adds: "We have agreed another £2.5m finance facility with OakNorth Bank to take us on further and look after us for the next 18 months at least."
This is the company's fourth finance deal with OakNorth.
Big refurbishment
Last year, £1.4m finance from OakNorth was used for an extensive refurbishment and rebrand of its Covent Garden Adventure Bar to become 'Blame Gloria', and to open a second 'Tonight Josephine' bar in Shoreditch, a concept inspired by famed 19th century party animal and wife of Napoleon, Josephine de Beauharnais.
Adventure Bar's expansion plan remains focused on the capital, with the aim for further sites in Zone 1 and transport hubs.
Kidd says: "We have had conversations in the past to get things going in Birmingham, which haven't materialised, and we've looked at Manchester, but it will have to be something extraordinary to get us out of London with the logistics and infrastructure needed."
Although there are two bars called Adventure Bar and two Tonight Josephine sites for now, the business model remains on individual concepts rather than brands. Kidd says: "When Clapham Junction is refurbished next year it will no longer be called Adventure Bar. We opened two sites in one building in Hoxton Square in Shoreditch last year with Tonight Josephine in the basement and 80s cocktail bar Nikki's above. We had a Tonight Josephine basement bar in Waterloo, so it was a 'banker' concept. I knew how it would perform and what we would get from it."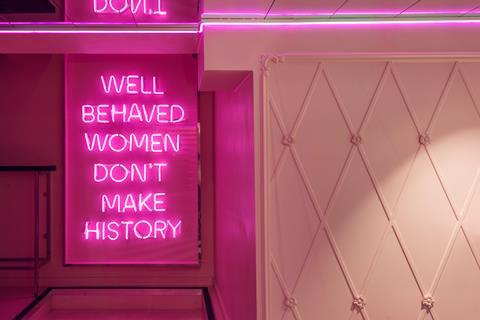 Standalone concepts
The company's Bar Elba, inspired by Napoleon's exile on the Mediterranean island of Elba, is also run in the same building as Tonight Josephine in Waterloo. The group has added a deck at Bar Elba to increase its capacity from 450 to 600 and works with food operator Dip & Flip to offer three food concepts at the site – burgers, poke and flatbreads.
Kidd says: "I believe in standalone concepts and I think that they will drive more traffic."
He says the company has been approached about rolling out Tonight Josephine as a brand, which he believes has legs – people are copying it. But, he says they are treating sites on a case-by-case basis and there are lots of concepts they have done, which they could do in multiple sites.
He adds: "When only opening two or three sites a year we have got the bandwidth to do different brands. But if you need to do 10 or five that equation doesn't fit and we couldn't confidently roll out five to six different brands each year. But if the pipeline of sites gets denser we will have to look at where we focus our creative energies. We can't do five a year. It's too hard."
One concept the company has no plans to expand further is apres-ski bar Waikiki in Courchevel, France, which closed at the end of the season in April following a two-year deal. Kidd says: "We did it as it ticked our objectives for the year and was a fun idea. It is important to us that we still do fun and engaging projects as that's the reason we started in the first place."
He adds: "Sometimes it just doesn't work. It was too hard with the issues of the team, seasonality and logistics. There were lots of local businesses there who understood the area much better than we did and were much better as a result."
Cocktail philosophy
With a mantra of "where every cocktail adds to the story" it is no surprise that cocktails account for 75% of total sales. All new team members are trained for eight to 10 weeks to a certified level through an in-house training programme delivered in the classroom and through a buddying system. Bartenders who want to develop further are sent on external training courses, which once completed enable them to contribute ideas to drinks menus.
The philosophy of the cocktail menu is to ensure there are drinks everyone will love, with a nice balance of different drinks, classics and current favourites such as the Porn Star Martini. Kidd says: "We sell so many Porn Star Martinis and aren't snobs about it. We are happy to put crowdpleasers on the list. There are also a number of off-menu drinks."
Most of the bars' cocktails are made fresh to order, depending on the site. Kidd says: "We run a strong wet margin and speed of service is massive. In sites like Elba we can get away with a little bit more pre-batch as the volume is so high. But at sites like the Escapologist and Blame Gloria you need to leverage what you are doing over the counter as it is more important there for a good guest experience. We press different levers in different sites."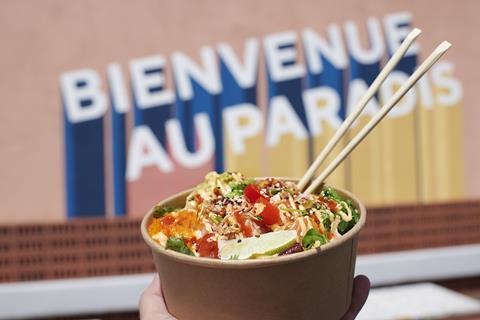 Food accounts for 5% of the group's sale and is third-partied out to operator Dip & Flip at four sites, including Bar Elba and Blame Gloria.
Kidd says: "When Bar Elba opened we felt we would do much better with a food offer there. We didn't want to do it in-house as traditionally we haven't done food very well. It works really well with Dip & Flip." Food opportunities will be looked at on a site-by-site basis but is not a core part of the group's strategy.
Although sites such as Tonight Josephine often feature in lists of the most Instagram-worthy venues in London – and Nikki's has a bed in the bar – grabbing the 'gram opportunity is not part of its design strategy.
Kidd says: "If you cynically design somewhere for Instagrammable moments it is shit. Good luck getting any longevity out of that. I think lots of operators get themselves into trouble if that's their refurb policy. Tonight Josephine is great for social media, because we create an amazing experience and it's an amazingly well- designed venue, so people do it themselves."
He adds: "At Nikki's the bed is part of the story. All the touching points have to be aligned with the story, otherwise it is just random stuff in a room. People need to be able to describe it to their mates. That's where the buzz comes from."
A name that fits
A new company name is also on the horizon. Kidd says: "I hate the name as it doesn't reflect what we do. People assume there are monkey bars and zip wires. We aren't losing sales, as we have individual brand propositions, but I want a name that reflects our high energy, that our sites are like stage sets and that we deliver great service – all the things we really are."
Kidd says in the past year he is most proud of how, as one of few privately funded companies, they compete with the bigger boys. He says: "We are playing in the same playing field as the others and want to compete on being a best-in-class employer and giving the best guest experience, but we aren't doing it with their budgets and reach.
But people are loving what we do and we are delivering consistently good experiences."
Precis
New adventures
Adventure Bar Group has come a long way since five bartenders, who wanted a job they couldn't get sacked from and to earn enough money to pay their monthly outgoings, took on their first bar in London's Battersea Rise in 2005.