The Great British Pub has become the subject of fervent interest from international investor groups looking for operational real estate. But is the sector as distressed as these funds believe?
Earlier this year Rooney Anand made a dramatic return to a sector he had a towering presence in for some 14 years.
The former Greene King CEO had amassed a war chest of £200m, backed by global asset management firm Oaktree Capital, to come to the rescue of the ailing British pub sector, according to reports.
Anand was not the only experienced operator to be tapped up for his skills by funds looking for an entry into the market.
A week later it emerged former Revolution Bar Group boss Mark McQuater and former Liberation CEO Mark Crowther were also seeking backing for pub deals.
The phone had been "ringing off the hook" with private equity firms looking to get into the sector, Crowther said.
The frenzied interest from investors is not altogether surprising.
Investment funds have long been attracted to the operational real estate of freehold pubs, with their long-term yields, the acquisition of Greene King by Hong Kong-based CK Asset Holding in 2019 a case in point.
Meanwhile, the popular impression of the UK pub sector over the past year has been one of distress, hamstrung by months of closure, presenting an enticing opportunity to buy in at the bottom of the market.
Add to that that shockwaves going through other real estate assets, such as shopping centres and office space, and investments funds have been lining up to take a stake in pubs.
"Operational real estate like pubs, and also hotels and student accommodation, are seen as is a great way to play the recovery in the reopening, because they're expected to recover very quickly and get back to good profitable levels of trading performance," Graeme Smith, of AlixPartners explains.
"We have seen a lot of attention from real estate investment funds and US hedge funds."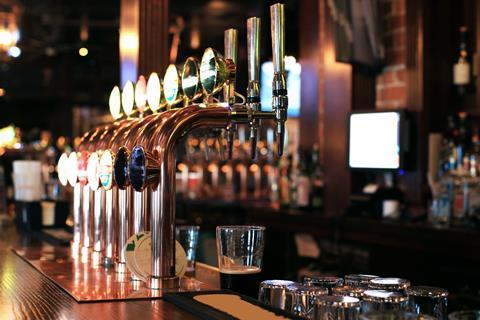 Mark Sheehan of Coffer Corporate Leisure sees a similar picture, with pubs apparently representing an attraction proposition in the investor playbook.
"There aren't many businesses that have been around as long as pubs," he says. "They operate out of a building they may have traded out of for possibly 200, 300, years. It's a very long-term business with short-term structural issues.
"Many investors look at investing when things are challenging, to enter at one particular valuation, grow a business in in an environment where there's opportunity, and then exit at a different valuation. Obviously, a tried and tested way to make money."
Simon Johnson of CBRE says he has spent the last year talking to funds who eye a great opportunity in the pub market.
"Their view is that these are freehold assets with an inherent value, with land attached to them, so there's always going to be a form of value to it," he says.
An added attraction was the expectation that the yield of pubs would be spiked by the shock of pandemic, bringing investment value back to the sector, and making it a risk worth taking, Johnson says.
"Those are the conversations I was having in March and April last year: 'This is going to be great. We've got a wall of money. We love freehold.'
Yet despite this "incredible weight of capital", as Smith calls it, opportunities have reportedly been few and far between.
A glaring clue lies in Crowther's acknowledgment that despite the fevered interest from private equity, there was "not much out there", the expectation of cheap deals something of a misconception.
Smith confirms this: "The way we see it, there's a lot more capital than there are places to put it at the moment."
What investors might not have reckoned with, was how much state support would prop up these businesses, saving them from serious distress.
With the furlough scheme, grants, as well as flexibility and generosity of landlords (often pubcos themselves), lenders and shareholders, the freehold pub sector has been spared the worst.
"All these things effectively created a situation whereby the amount of distress that there was in pubs was nowhere near the level that it was in restaurants," Johnson says.
"You found that without the immediate level of distress, there wasn't the need to sell."
Sheehan agrees it has been difficult to square the reality with investors who only see a sector at the bottom of the cycle.
"The problem is, there are more investors out there with money than there is opportunity," he says. "People assume the market must be in trouble, because the publicity is so bad.
"It's quite difficult to explain that, although it is very challenging for the sector, there's very little opportunity out there. There are just not that many sellers."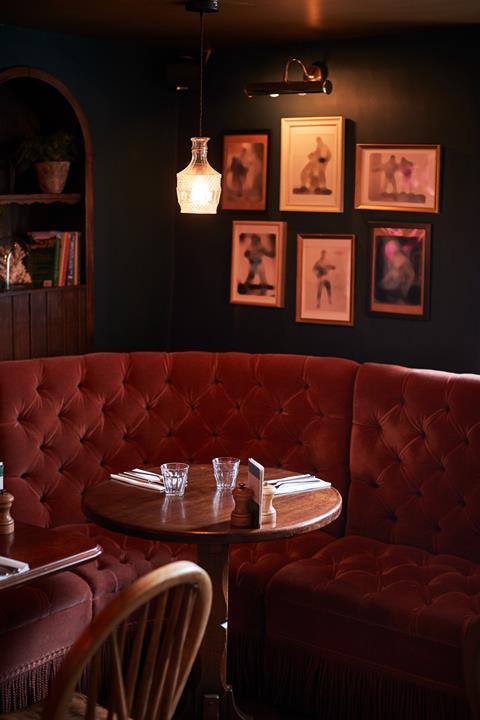 Having held on through a year of lockdown, Smith sees little reason for pub owners to sell up now.
"From a seller's perspective, they may as well fund themselves to reopening," he says.
"Unlike leasehold, you don't have this rent arrears building up on your balance sheet. With freehold pubs, it's a lot easier for people to sit on them."
Though there is expected to be more activity as certainty returns to the market, any deals that do take place won't be at the rock bottom prices some investors might have initially wished for.
Meanwhile, businesses have sought other ways to plug the cash gap, listed groups like Mitchells & Butlers and JD Wetherspoon tapping up shareholders for money, protecting them from having to sell off sites for now.
The impression of a sector in distress, versus the reality of one that has avoided any major restructures, is borne out by the relative lack of activity in the market.
Johnson cites three exceptions, all of which had issues which pre-dated or were unrelated to Covid-19: Marston's acquisition of SA Brain's pub estate, Sir John Fitzgerald's sale to the Ladhar Group, and Seafood Pub Company's partial sale out of administration to Oakman.
Johnson expects to see small deals, such as Red Oak Taverns acquisition of 10 pubs from Wells & Co, and the "normal tidying up portfolios".
Indeed, of the major regional brewers he speaks to, he says many are in a position to acquire pubs rather than sell them, and do not want to miss out on opportunities during the bounce back.
Still, it might be a little too soon to see this confidence as a sign of a sector with a completely future proofed balance sheet.
Lenders and shareholders who have supported operators through closure, and through to the reopening phase, may pile on the pressure for the businesses to normalise their cash positions, Smith says.
"That's either going to be the shareholder putting in new money, or maybe raising money from another funding partner, so that the bank can be paid down a bit.
"If that's not possible, the lender may well say, 'if you can't raise money to reduce your leverage, then you should sell,' because they don't want to remain as a lender to an over leveraged business."
Meanwhile, bigger groups may have to raise cash by selling off some of their estate, Smith says.
"There's definitely expectations of some churn to come out from some of the bigger groups," he adds.
Likewise Sheehan expects activity to gather pace.
"I think there'll be a M&A opportunities" he says. "But it will be smaller deals that come out of the bigger companies.
"Somewhat counter-intuitively we may see the focus on the sector seeing investors dipping their toe in a small way and having to pay up for opportunity. This may unlock sellers and create both supply as well as the demand there is at present. The weight of money just has to create transactions."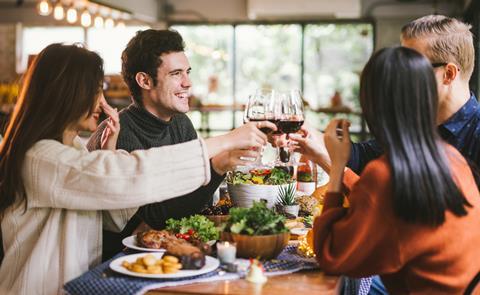 Precis
ANALYSIS

How UK pubs became the focus of a global investment frenzy
The Great British Pub has become the subject of fevered interest from international investor groups looking for operational real estate during the pandemic. But is the sector as distressed as these funds think it? With state support and a freehold structure propping up the sector, deal brokers say there is far more capital than available pub real estate to invest.