MCA events & conferences
MCA's annual programme of industry-leading events provides those working in the eating and drinking out sector with business critical insight and thought-leadership.
They bring operators, their suppliers and key players from inside and outside the industry together, and are a springboard for driving innovation and fostering rewarding commercial relationships.
If you are interested in sponsoring our events, please contact Alan Totten:
E: alan.totten@wrbm.com
T: 01293 610389
Next dates for your diary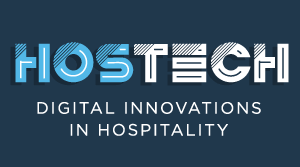 2 tickets for 1, operators only! The promise of digital technologies, to help operators deliver outstanding hospitality experiences, is seductive. But how to navigate this complex and rapidly developing landscape, in challenging times, to make the right decision for your business?
Whether consumer-facing or back office, MCA's annual Hostech conference examines case studies from leading operators and best-in-class solutions from sector suppliers. Always a sell-out, Hostech is an unmissable day of insight and networking for IT and digital marketing professionals, senior managers and anyone tasked with driving operational efficiencies and greater customer excellence.
Speakers include Andy Caddy, CTO, Whitbread; Dave Sayers, Microsoft; Jon Knight, CEO, Jamie Oliver Restaurant Group; Gavin Adair, MD, Rosa's Thai; Oliver Boardman, head of digital and IT, Fuller's; Lisa Bowen-Dawes, senior digital product owner, KFC; David Abrahamovitch, CEO & founder, Grind; Stephanie Lloyd, marketing director, New World Trading Company; Paul Jones, head of IT, The Alchemist; Joost Boer, global CEO, BigDish; Chloe Combi, co-founder, Zed; Simon Iddon, former CIO at The Restaurant Group; Nadia El Hadery, CEO & founder, YFood; Rebecca Wetten, head of cafes, restaurants & hotels at Karma; Gary Goodman, CEO & founder, Yumpingo; Tom Weaver, CEO, Flyt and Yousaf Shah, managing director, Data Therapy.
Key topics will include tech and marketing success stories, boosting margins with variable pricing, the latest in food tech, doing it right with allergen labelling, finding the gold nuggets within your customer data, managing food waste and appealing to Gen-Z.
30 January 2019 – Ham Yard Hotel, London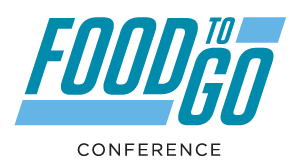 Food to Go is a UK foodservice category in significant growth, outperforming the total eating out market. MCA's Food to go Conference was a sell-out last year, and the speaker line-up is stronger than ever in 2019. We will analyse growing opportunities, changes in consumer behaviour and trends, leading concepts and innovations with star potential.
Speakers include Tim Smith, senior advisor, Pret A Manger; Glenn Edwards, US managing director, LEON; Richard Hodgson, CEO, YO! Sushi; Andrew Walker, CEO, EAT.; John Diviney, CEO, Welcome Break; Andrew Stephen, CEO, Sustainable Restaurant Association; Celia Farrar and Neelofar Khan, founders of the two food to go concepts to watch Polu Poke and Zabardast; Jon Lake, MD, Chopstix; Mark Lilley, founder of Abokado; Andy Hulbert, head of corporate development, Warren's Bakery; and more.
Key topics will include food to go trends in the UK and what's coming from the US, allergen labelling, sustainability, growth opportunities, the impact of delivery and new technologies.
6 February 2019 – Ham Yard Hotel, London
Annual afternoon conference and dinner dedicated to the tenanted and leased pub sector. We will discuss the next stage of the sector's development, strategy, relationships with tenants and legislation.
Speakers confirmed so far include Simon Townsend, chief executive, Ei Group; Lawson Mountstevens, managing director, Star Pubs & Bars; Clive Chesser, chief executive, Punch and Kevin Georgel, CEO, Admiral Taverns, hosting the dinner.
26 February 2019 – Jumeirah Carlton Tower, London
Afternoon conference and dinner
Celebrating the very best concepts and individuals in the UK eating and drinking out sector, the annual Retailers' Retailer Awards bring the senior tier of the industry into one room to reward and recognise true excellence in the market. Votes come exclusively from senior executives within the sector.
27 March 2019 – The Guildhall, London
Save the date for later in 2019:
The Pub Conference
This annual full-day event provides pub operators and theirs suppliers and investors with insights from leading industry figures in the pub sector. It focuses on the trends and challenges shaping the UK pub market, as well as the factors for future success.
2 July 2019 – The HAC, London
The Restaurant Conference
Annual full-day event, attracting a 300-strong crowd of the sector's senior executives. The event draws on expertise and insight from both inside and outside the industry to provide solutions to the sector's challenges and a road map for the future of the market.
18 September 2019 – Marriott Grosvenor Square, London
The Marketing Conference
Dedicated to marketers in the eating and drinking out industry, the MCA Marketing Conference is a full-day annual event bringing together marketing experts from the 'giants' of the foodservice industry, as well as exciting emerging brands, to discuss innovative marketing ideas and the opportunities in the sector.
14 October 2019 – London