With access to vast amounts of information from social media platforms to health websites, it is clear that health is high on the agenda for consumers, with many now considering themselves experts in what it means to be 'healthy'. But, how do consumers define healthy?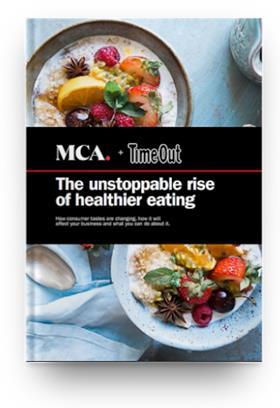 We have teamed up with Time Out to launch this free whitepaper that focuses on healthier eating and includes:
The meaning of healthier eating to consumers
The importance of health
When consumers are healthiest
The role of social media in health perceptions
The challenges restaurants face
Download your FREE whitepaper
MCA Insight may use your contact data to keep you informed of its products and services by email or by phone. You can withdraw your marketing consent at any time by clicking the unsubscribe link in such email or by sending an email to dataprivacy@wrbm.com.

More information on our processing can be found in our Privacy Notice. By submitting this form, you acknowledge that you have read and understand our Privacy Notice.