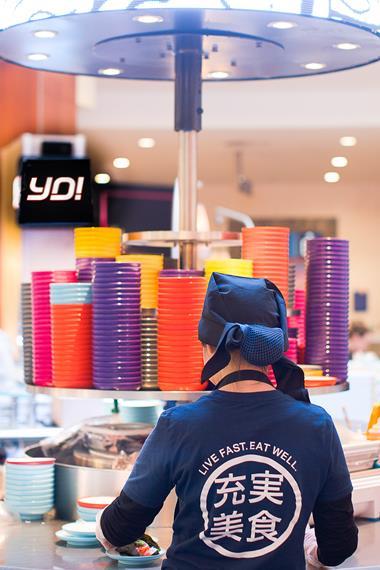 Robin Rowland describes the moment he stepped back in as chief executive of YO! Sushi as the world starting again. Over the past 16 months, he has made sure that the brand he will have served for 18 years this year, returned to its core values, or RUCC (Respectful, Unconventional, Colourful and Confident) and with it has come the company's mojo and an uptick in performance. Mark Wingett reports
The restaurant sector has performed well in recent years with market growth underpinned by long-term demographic and consumer trends. But market conditions have become more competitive, consumers are facing pressure on their real incomes from rising inflation and cost pressures are increasing. A more cautious outlook on the sector is justified, argues David Chubb, Partner, Middle Markets, at PwC
The past few months have seen a number of high-profile departures at head offices across the eating-out sector. Dominic Walsh examines the legacy of two of the most prominent and surprising decisions to move on to pastures new

America is the land of fast food. Kerstin Kuhn profiles three new concepts trying to change the notoriously unhealthy sector, tapping into consumer demand for certified organic ingredients
"We want to be the next Nando's" is a refrain that is probably been heard more than we care too mention at MCA. Many concepts incorporating many styles and cuisines have stated that as their goal, but with the burger and pizza categories well served in potential contenders, is it time that one from the chicken-led ranks of operators came forward, asks Finn Scott-Delany
Hotel restaurants are shedding their stuffy image, thanks to forward-thinking hoteliers who hope to attract food-savvy travelers with buzzy destination restaurants and casual lobby bars, says JLL Foodservice Consulting

Franco Manca translates as "Franco's missing", but under the careful watch of industry veteran David Page, you could hardly accuse the pizza concept from passing up any chances to stay ahead of the category it has been shaking up since its launch in 2008. Mark Wingett takes a look at the winner of the Best Concept Award at this year's Retailers' Retailer of the Year Awards and parent company Fulham Shore.
Wagamama first opened for business, in Bloomsbury, London, on 22 April 1992. To mark its 25th anniversary this weekend, chief executive David Campbell sent a message to the company's growing family of 169 restaurants in 20 territories worldwide

The Government has thrown many obstacles at pub operators from Brexit, the introduction of the national living wage, the market-rent-only (MRO) option and a new tax on soft drinks. Peter Hansen gives us his expert view on the market and his advice on the possibility of future M&A activity

MCA's Menu Tracker has given Steve Gotham the opportunity to look at the latest menu releases by top leading pub chains Hungry Horse and JD Wetherspoon

Known for its unorthodox approach to fundraising and marketing in its early days, 10 years down the line craft beer brewer BrewDog has matured into a successful international company. But, that doesn't mean the firm has become more conformist, as 'navigator' David McDowall explains to Mel Flaherty

The sobering full-year update from Tasty, the Kaye family-backed operator of the Wildwood and Dim T brands earlier this week, was the first one that I think gave a truer reflection of where the market actually is, with the real hard yards set to kick in
This week, MCA takes five minutes with Flat Iron founder Charlie Carroll
This week, MCA takes five minutes with JD Wetherspoon founder and chairman, Tim Martin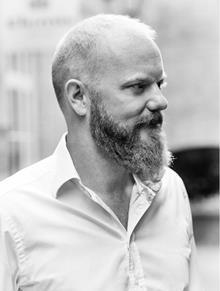 What's your main business priority over the next 12 months?
This week, MCA spends five minutes with City Pub Co chairman Clive Watson to discuss Brexit, IPOs, why doing the simple things well can lead to the best experience and why he admires Drake & Morgan and John Lewis.
Ricker Restaurants, the Will Ricker-led group, has appointed Richard Moore, formerly of The Ivy Collection, as it new operations director
C&C Group, the drinks group behind Magners, has hired Geoffrey Hemphill as a non-executive director with immediate effect.
Shirley Couchman has stepped down as operations director at Greene King to join SSP
Tortilla has reported that its like-for-like sales are up 9% in the year to date on the back of strong like-for-like sales last year
Rory Marthinusen, formerly of Brasserie Blanc, has joined River Cottage Canteen
"M&C Allegra fills a huge gap in the marketing for senior people in our industry"

Russel Joffe, Giraffe