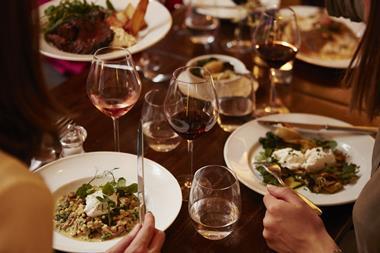 Continuing on its mission to make wine more accessible to the masses, Vinoteca is now gearing up for its first regional opening. Georgi Gyton met the founders to find out more
Last month Clive Schlee celebrated 15 years as chief executive of Pret A Manger, and was named Retailers' Retailer of the Year at MCA's annual industry awards. To celebrate both milestones, Schlee shared his thoughts with James Wallin on the expansion of Pret and its closeness to customers.

Pizza and pasta offers have been vital to the expansion of the casual-dining scene over the past few years. As a result, this segment is hugely competitive and standing out has become increasingly important. MCA's Steve Gotham looks at data from the Eating Out Panel to assess how key players are performing
Georgi Gyton looks at the potential impact AI could have on the eating and drinking-out sector.
Unsolicited bids for the Azzurri Group, a tenanted pub sector rife with M&A speculation and an acquisitive BrewDog, sector consolidation is back on the agenda, and not just for those looking to pick up the fallout from the current round of Company Voluntary Arrangements

Loungers will today open its 100th Lounge site (see news story below) and set out plans for further growth. Co-founders Alex Reilley and Jake Bishop each give their take to MCA on what it feels like to reach that mark

Yesterday's announcement that BrewDog had acquired the 14-strong Draft House estate is the latest twist in the endlessly entertaining story of the Scottish upstart. MCA editor James Wallin discusses what this means for wider perceptions of BrewDog, as well as the implications for Draft House as a brand.

A number of high-profile restaurant brands are currently in the limelight for their economic woes. But how much of their difficulties can be traced back to the strength or otherwise of the brand, and what can be done to rescue it once it has been damaged? Ian Dunstall shares his thoughts

Wagamama's executive chef Steven Mangleshot has been at the forefront of innovation in the casual-dining sector. Here he talks to Food Spark's Tom Lee about what's going on in his Noodle Lab

Stonegate chief executive Simon Longbottom talks to Georgi Gyton about the company's strategy of building a presence in city and town centres through its stable of brands and formats.

The AlixPartners Growth Company Index 2018, announced earlier this month, highlights the fastest growing operators in the sector but there are still a number of the brightest talents in the industry who did not make the list. Here we profile a few to watch for next year's index.

This weekend Carluccio's became the latest business to come under the spotlight. The wider press is smelling more CVA blood and before we talk another sector business down that route, Mark Wingett asks whether we should hold our horses a minute on this one?
This week, MCA takes five minutes with Flat Iron founder Charlie Carroll
This week, MCA takes five minutes with JD Wetherspoon founder and chairman, Tim Martin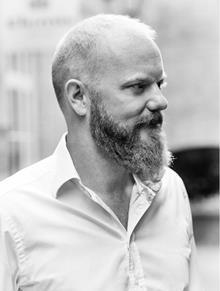 What's your main business priority over the next 12 months?
This week, MCA spends five minutes with City Pub Co chairman Clive Watson to discuss Brexit, IPOs, why doing the simple things well can lead to the best experience and why he admires Drake & Morgan and John Lewis.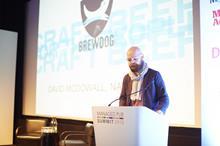 Known for its unorthodox approach to fundraising and marketing in its early days, 10 years down the line craft beer brewer BrewDog has matured into a successful international company. But, that doesn't mean the firm has become more conformist, as 'navigator' David McDowall explains to Mel Flaherty
Yves Van Durme, human capital partner at Deloitte Consulting, looks at the demand for 'real' leaders in business. Not just captains of industry but chief executives who are able to personify their brands and can create narratives which fit into the context of wider business and social-economic challenges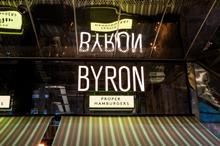 Tom Byng will step down from Byron, the brand he founded in 2007, early next year to "pursue various exciting ventures". He leaves a concept he created as a now £80m-turnover business, with backer Hutton Collins turning to a new chief executive and chairman, both of which are experienced in operating established brands, that they hope will now cement Byron's credentials as a national brand and one that eventually has an international presence.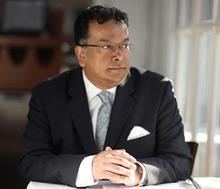 Restaurateur and charity patron Iqbal Wahhab writes for MCA about the relationship between businesses and charity.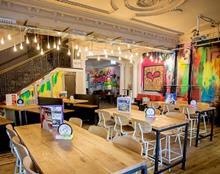 Successful design is the result of pointing a mirror at your target market and reflecting back what they want to see, according to restaurants, bars and clubs designer Aidan Keane. But how do you reach that magic point? Confidence and cojones are key to such success