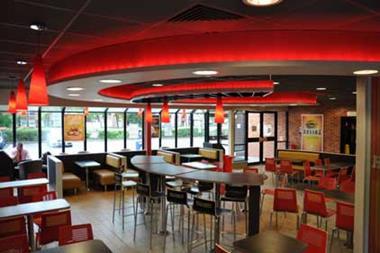 Mark Wingett takes a closer look at Bridgepoint's decision to invest in resurrecting Burger King UK; what the changes at the top of Caffe Nero mean; and how this week's expected IPO by City Pub Company has history on its side.

Danish bakery Lagkagehuset has already conquered its homeland and is rapidly building up a presence in the UK, as well as eyeing new international outposts. James Wallin met UK operations director Alastair Gordon to find out how this Danish export is bringing home the bacon

You are always told to never push your luck, or as my dad used to say "don't kick the arse out of it", so after seven years in the privileged position of editor of MCA, it is time make sure I heed that advice and move onwards and upwards in the wider William Reed family.

Mark Wingett examines some of the recent boardroom changes and what they mean in a wider context, and looks at possible problems ahead at the St James's Market development
Are you ready to win the hearts of the new, digital-first, value-focused and brand-disloyal generation? Just when you thought you'd successfully navigated the Millennial minefield and emerged unscathed, in marches a new breed of digital natives. Is your business ready to take them on? Asks Vodafone through its Your Ready Business forum

In 2008, Phoenix Equity Partners signed a deal to back restaurant entrepreneur Alan Yau, investing £21.5m in the rollout of the then three-strong Busaba Eathai casual dining chain. Next June will mark the 10th anniversary of that deal and if the company hopes to finally exit the now 15-strong group by then you wonder if it will get anywhere near recouping that initial investment.

The shock exit of Gaucho Group's long-serving CEO Zeev Godik yesterday, hot on the heels of a change of chairman, has left a number of questions unanswered. Dominic Walsh looks back at Godik's long tenure and asks what the news means for the sector.

Reports of high profile backers looking to exit their investments in the sector, or at least limit their exposure to it, are sadly becoming more frequent. However, Mike Hinchliffe, of law firm Addleshaw Goddard, says there is still plenty of cause for optimism that private equity will continue to support the sector in various ways. He also points to lessons the industry can learn from the experiences of the retail sector in 2008.

Leading analyst Douglas Jack, at Peel Hunt, says the story of investing in the leisure sector is "survival of the fittest".

After several months of twists and turns, the pursuit of Revolution Bars Group came to an end yesterday….. for now. With no real winner from this situation, what lies in store for the three main protagonists in this saga and what does that mean for M&A activity in the sector? James Wallin investigates, as well as showing that this story did ultimately have one happy ending.

While the majority of the casual dining sector, especially Italian-focused concepts, are coming under increasing pressure, the Azzurri Group, the operator of ASK Italian, Zizzi and Coco di Mama, continues to grow and outperform the market. On the back of its full-year results, Mark Wingett has a closer look at the business and talks to chief executive Steve Holmes
It's a buyer's market out there at the moment, or so we are told, so why is one of the sector's most influential and successful investors currently looking to sale his stake not one, but two, of his investments?
This week, MCA takes five minutes with Flat Iron founder Charlie Carroll
This week, MCA takes five minutes with JD Wetherspoon founder and chairman, Tim Martin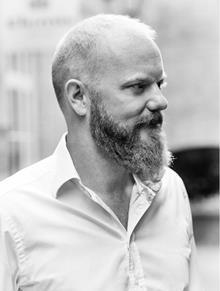 What's your main business priority over the next 12 months?
This week, MCA spends five minutes with City Pub Co chairman Clive Watson to discuss Brexit, IPOs, why doing the simple things well can lead to the best experience and why he admires Drake & Morgan and John Lewis.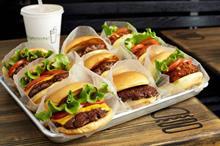 Shake Shack has strengthened its UK management team, MCA has learnt.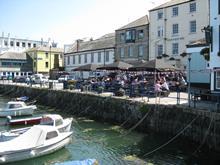 St Austell is searching for a new people director after the departure of Jackie Scarfe, MCA understands.
Andy McCue, chief executive of The Restaurant Group (TRG) has upped his stake in the Frankie & Benny's and Chiquito operator
Asahi UK has announced managing director Gary Haigh is to retire with sales director Tim Clay to lead the business.
David Page, the chairman of Fulham Shore, the owner of the Franco Manca and The Real Greek brands, is advising Made of Dough on its expansion strategy,
"M&C Allegra fills a huge gap in the marketing for senior people in our industry"

Russel Joffe, Giraffe