The Galvin at Windows GM, star of the small screen, industry champion and prolific fundraiser has a new book, Secret Service, out next month. With so many plates spinning, how does the country's most recognisable front-of-house man manage to prevent it all from crashing down, asks Sophie Witts

Queues at airport restaurants and food outlets are a common sight, especially at peak travel times, as transport hubs around the world deal with surging numbers of travelers. In response, a new batch of pick-up and delivery services has arrived on the scene to offer time-poor passengers an alternative to holding out for on-board plane food

The Business Growth Fund (BGF) has come a long way, far further than many imagined possible. Founded to support small and mid-sized emerging businesses during a difficult economic climate in 2011, it is now arguably the UK's most active provider of growth capital

It's heads down, gritted-teeth tough out there at the moment for the majority of the UK's eating and drinking-out market, and there aren't many signs that things are going to pick up soon. Also what next for Byron?

In his first year as chief executive of The Restaurant Group, Andy McCue, has made good progress, but are his hands ultimately tied by the weakness of the group's core brands? Dominic Walsh discusses this dilemma as well as examining the successful takeover of Admiral Taverns and a Deliveroo deal that never was
The past few weeks have seen two huge deals in the tenanted and leased pub sector – with Punch and Admiral Taverns both getting new owners. In a period of great uncertainty, why do investors feel certain of success in a segment whose death has often been exaggerated. Peter Hansen, founder of Sapient Corporate Finance.

More than three years after its Palatine Private Equity-backed management buyout, The Alchemist, the Simon Potts-led cocktail and restaurant brand, finds itself as one of the sector's success stories.

Fiona Stapley, editor of the Good Pub Guide, examines how the blurring of lines between pubs, restaurants and cafes has affected the public's affection for this great British institution.

MCA speaks to Admiral Taverns chief executive Kevin Georgel about the future of the pub company under new owners C&C Group and Proprium Capital Partners.
International Market Management specialises in working with restaurant brands in setting up overseas. In the first of a series, founder Jasper Reid poses the question, why go abroad at all?
With the clock ticking on Britain's exit from the EU, concerns are mounting over the impact on the nation's hospitality sector. Rose Carey, partner at Charles Russell Speechlys, reports

After falling out of fashion for more than 20 years, the brewpub is back with a vengeance, and Brewhouse & Kitchen has been at the forefront of its revival. James Wallin meets co-founder Simon Bunn to discuss its evolution
This week, MCA takes five minutes with Flat Iron founder Charlie Carroll
This week, MCA takes five minutes with JD Wetherspoon founder and chairman, Tim Martin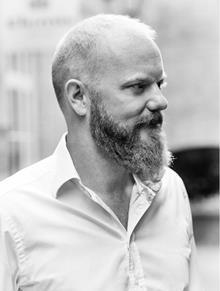 What's your main business priority over the next 12 months?
This week, MCA spends five minutes with City Pub Co chairman Clive Watson to discuss Brexit, IPOs, why doing the simple things well can lead to the best experience and why he admires Drake & Morgan and John Lewis.
Toby Harris has stepped down as chief operating officer at D&D London, the LDC-backed restaurant group
Joel Falconer, who stepped down from Busaba Eathai earlier this summer, has joined Iberica, the seven-strong Spanish restaurant group, as its new managing director
Compass Group has announced that Richard Cousins has decided to step down from his role as group chief executive on 31 March 2018
Samantha Sellers has stood down as the finance director of Mexican restaurant group Chilango
Phil Blackband, formerly of Cabana, has joined Pegusas Foods, the UK franchisee for US fast-casual brand Happy Burger Grill, as its chief operating officer
"M&C Allegra fills a huge gap in the marketing for senior people in our industry"

Russel Joffe, Giraffe