Diageo chief executive Ivan Menezes talks about the opportunities presented by increasingly moderate and responsible relationships with alcohol around the world

EAT has become the latest sector operator to come under the restructuring spotlight, and although the business may have to lose a significant number of sites, there are signs of some positivity, writes Mark Wingett

Which operators are making the greatest strides in evolving their product offer, who stands out for their approach to pricing? Steve Gotham looks at what data from MCA's Menu Tracker can tell us on the crucial subjects of price and product innovation.

This year is set to be significant for Honest Burgers as it gears up to expand its offer into the regions. Its co-founders explain how, in a crowded and unpredictable market, they see honesty as the best policy.

With high-profile cases of restructuring and site closures becoming more common across the eating-out sector, what does this mean for investment? Alex Dumphy, of law firm Addleshaw Goddard, examines what operators can do to ensure lenders remain on-side during turbulent times for the sector.

Mark Fox yesterday became the latest sector head to leave his post, as the shareholders of Bill's, the Richard Caring-backed chain, seemingly lost patience in their search for an exit and looked to ex-Punch chief executive Duncan Garrood to lead the c80-strong business

After a tumultuous year across the eating and drinking-out sector, 2018 is likely to represent the establishment of a 'new normal' in terms of trading conditions. AlixPartners managing director Graeme Smith talks to James Wallin about the likely winners and losers of this new era
The past 12 months has seen a raft of senior operators depart their roles; high-profile brands stumble on their growth plans but others discover new avenues for expansion. Dominic Walsh presents his annual awards, including deal of the year; top brand; biggest shock, his pick for hero to zero and the year's worst rebrand

With the next quarterly rent call at the end of March looming, the sector is set to enter a crucial period, one that could lead to it fundamentally changing, with businesses questioning their position in it, their own values and value.

Asked last year what book he had read that had inspired him, Oliver Meakin, the incoming, new chief executive of Gaucho and CAU picked Jack Welch's 4E's of Leadership. Speaking about why the book resonated with him he said: "as a leader, I believe it is important to have huge energy, to be able to energise an organisation, to be able to execute and have the edge to make the tough decisions". Within his new role, he will need to call on all three of those principles

As it enters its eighth year of owning Carluccio's, the Dubai-based Landmark Group has decided to make a key substitution, bringing in Mark Jones, the outgoing chief executive of Goals Soccer Centres and former head of Mecca Bingo, in a move it hopes will steady the ship and move it towards an eventual exit.
Overseas licensing is seen as a natural next step for brands who have established themselves in their home market. But operators should beware that the pavements of foreign markets are not necessarily paved with gold and great care should be taken in finding the right partner. In his latest column, Jasper Reid examines the issue.
This week, MCA takes five minutes with Flat Iron founder Charlie Carroll
This week, MCA takes five minutes with JD Wetherspoon founder and chairman, Tim Martin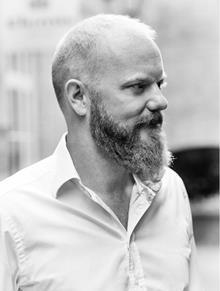 What's your main business priority over the next 12 months?
This week, MCA spends five minutes with City Pub Co chairman Clive Watson to discuss Brexit, IPOs, why doing the simple things well can lead to the best experience and why he admires Drake & Morgan and John Lewis.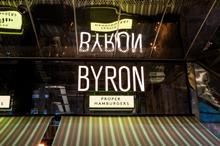 Tom Byng will step down from Byron, the brand he founded in 2007, early next year to "pursue various exciting ventures". He leaves a concept he created as a now £80m-turnover business, with backer Hutton Collins turning to a new chief executive and chairman, both of which are experienced in operating established brands, that they hope will now cement Byron's credentials as a national brand and one that eventually has an international presence.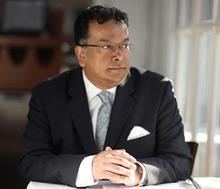 Restaurateur and charity patron Iqbal Wahhab writes for MCA about the relationship between businesses and charity.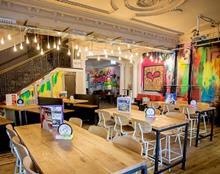 Successful design is the result of pointing a mirror at your target market and reflecting back what they want to see, according to restaurants, bars and clubs designer Aidan Keane. But how do you reach that magic point? Confidence and cojones are key to such success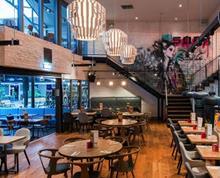 Bar Soba has made a number of key changes to its management team, which has seen founder Brad Stevens step away from the business
Hillary Ansell has joined Gordon Ramsay Restaurants as marketing director, MCA understands.
"M&C Allegra fills a huge gap in the marketing for senior people in our industry"

Russel Joffe, Giraffe