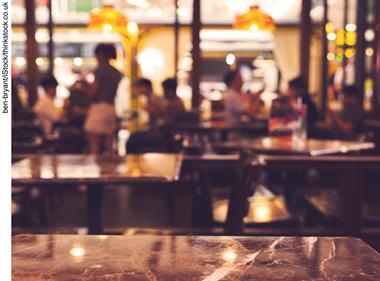 Modest price rises of 2% have been introduced on spring and summer menus as operators carefully manage increases in their own costs and pressures on consumer spending, MCA analysis reveals.

The eating out sector has lost half a billion visits over the past year, due to a dip in frequency, the latest MCA data has shown.

Despite incessant negative headlines around the casual dining sector, MCA data has shown the branded restaurant sector growing market share in Q1.
Rocketing rents and rates are "unmanageable" for 84% of London restaurateurs, a survey has revealed.

Deltic chief executive, Peter Marks, has told MCA that he believes the media portrayal of the late-night sector is starting to change, as more positive messages filter through.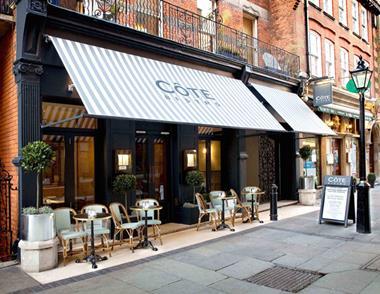 In a challenging climate for the casual-dining sector, what is the health of those operators in the middle ground? MCA's director of insight Steve Gotham analyses some key players using a range of MCA's analytic tools

Pizza and pasta offers have been vital to the expansion of the casual-dining scene over the past few years. As a result, this segment is hugely competitive and standing out has become increasingly important. MCA's Steve Gotham looks at data from the Eating Out Panel to assess how key players are performing

The AlixPartners Growth Company Index 2018, announced earlier this month, highlights the fastest growing operators in the sector but there are still a number of the brightest talents in the industry who did not make the list. Here we profile a few to watch for next year's index.

Which operators are making the greatest strides in evolving their product offer, who stands out for their approach to pricing? Steve Gotham looks at what data from MCA's Menu Tracker can tell us on the crucial subjects of price and product innovation.

A new wave of delivery is rapidly transforming the dynamics of the restaurant industry, with everyone from fledgling operators to listed hospitality groups entering the fray - whether they want to or not. But has the impact been wholly positive, and is the current model sustainable for operators already battling a series of cost pressures? Finn Scott-Delany reports.
Participation is higher than ever as a growing number of consumers eat out, just less often than in the past. Consumers increasingly flock to coffee shops and pubs for breakfast and show a willingness to increase their spend at this day-part.
The positive results in early 2018 continue… although in comparison to some low levels in 2017.
The February 2018 data from MCA's Eating Out Panel shows mixed results, to follow the optimism of January's uptick in eating out frequency. There was a slight rise in breakfast frequency, whilst consumers dropped some of their higher ticket dinner occasions.