This week saw shares at The Restaurant Group fall 7% on the back of a note from UBS, which said Frankie & Benny's new menu was still 22% more expensive than branded pub chains despite cutting prices.
The May bank holiday could earn a £3bn for high street businesses, as Britons choose to spend the long weekend closer to home.
The latest Pub Brand Monitor from MCA has shown that despite site closures over the past year and a fall in its share of breakfast and dinner visits, JD Wetherspoon remains the market leader.
Food to go (FTG) has increased its share of total eating out visits by 1.4 percentage points (pp) to 42.3% compared to last year, MCA analysis reveals.
Consumer participation has fallen at coffee shops and cafés and there has been a two percentage point (pp) decrease in the channel's share of total snack occasions, MCA analysis reveals.
MCA's Menu Tracker has given Steve Gotham the opportunity to look at the latest menu releases by top leading pub chains Hungry Horse and JD Wetherspoon

New research shows that 94% of UK consumers are willing to join a loyalty scheme but also highlights the challenge that they have never been harder to please. James Wallin examines what the data has to say about the secret of winning consumer loyalty to your programme.

MCA director of insight, Steve Gotham, looks at which operators topped the league tables for friendly and speedy service during 2016 and what lessons we can learn from their success.
According to the latest analysis by Fourth, real hourly pay in hospitality has raced ahead of the National Living Wage to hit £7.71. 

The latest data from MCA's comprehensive Eating Out Panel has revealed a strong showing for pub companies, outperforming their restaurant counterparts in terms of net promoter scores throughout the day. MCA's director of insight, Steve Gotham, looks at some of the reasons the Great British pub is still resonating so strongly with consumers.
MCA News & Opinion subscribers also receive the Eating Out Panel monthly Consumer Dashboard - the UK's most accurate and insightful continuous dataset on eating out trends. The analysis provides monthly tracking of consumer behaviour and perceptions.
---
The latest data from MCA's Eating Out Panel shows that the late Easter weekend and favourably dry weather helped to bump up participation in April to a record high of 95%.
MCA's Eating Out Panel data has shown a difficult month for the sector in March, with falls in the percentage of people eating out, frequency and average spend.
The latest data from MCA's Eating Out Panel shows menu price inflation continuing to drive up the average spend per meal, a trend that is expected to accelerate through 2017.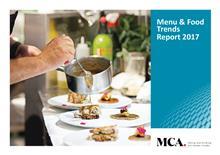 A comprehensive look at the differences and changes in menu pricing and engineering, composition and trends

Launched on the 9 February 2017, this report delivers authoritative analysis, through a combination of quantitative and qualitative research of the key issues facing the Food To Go market today.

Providing business leaders with valuable insight into key market developments and the most critical business issues currently facing the UK food and beverage sector.