Like-for-like sales in managed pubs were up 2.8% last month, compared with June 2017, according to the latest Coffer Peach Business Tracker.

Brewdog was one of the biggest risers in the off-trade, selling 83% more year on year to reach £71m, according to the Britain's Biggest Alcohol Brands report by The Grocer.

Consumer confidence grew by two percentage points in the second quarter of 2018, boosted by the summer feel-good factor, royal wedding and the opening stages of the World Cup, Deloitte's Consumer Tracker reveals.

On average, two out of three operators surveyed in MCA's latest Menu Tracker report vary their prices dependent on region, with JD Wetherspoon, All Bar One and O'Neill's among the operators with the largest differentials.

The World Cup has boosted spending on the high street, according to new data from purchase intelligence platform Cardlytics.

British voters have the most positive views about immigrants since at least 2011, with negativity about immigration falling sharply since 2015, according to the British Social Attitudes survey.

Users of hospitality loyalty schemes return on average at least once week in order to redeem benefits, according to research by Como.

Pubs continue to show restraint in putting up prices, the latest MCA data has shown.

A new poll has shown that 73% of customers are intimidated by restaurant wine lists, while 58% don't feel they have enough wine knowledge to order with confidence.

In a challenging climate for the casual-dining sector, what is the health of those operators in the middle ground? MCA's director of insight Steve Gotham analyses some key players using a range of MCA's analytic tools

Pizza and pasta offers have been vital to the expansion of the casual-dining scene over the past few years. As a result, this segment is hugely competitive and standing out has become increasingly important. MCA's Steve Gotham looks at data from the Eating Out Panel to assess how key players are performing

The AlixPartners Growth Company Index 2018, announced earlier this month, highlights the fastest growing operators in the sector but there are still a number of the brightest talents in the industry who did not make the list. Here we profile a few to watch for next year's index.

Which operators are making the greatest strides in evolving their product offer, who stands out for their approach to pricing? Steve Gotham looks at what data from MCA's Menu Tracker can tell us on the crucial subjects of price and product innovation.
Despite the sunny May weather, there was a fall in overall eating out participation and frequency at every meal-time, with lunch most heavily affected. Pubs were among the worst to suffer, as budget-sensitive consumers seemingly opted for the cheaper alternatives of BBQs and picnics.
Participation is higher than ever as a growing number of consumers eat out, just less often than in the past. Consumers increasingly flock to coffee shops and pubs for breakfast and show a willingness to increase their spend at this day-part.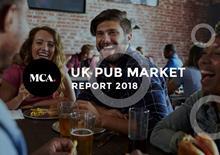 The UK pub market is set to grow by 1.6% in 2018, ahead of the Eating Out market at 1.5%. MCA's UK Pub Market Report 2018 shows that wet-led resurgence is helping reverse pub fortunes and halt pub closures – but is not the panacea for the future success of the pub sector. This 200-page report provides insights and data on the UK pub market, its competitive landscape, product and price movements, consumer behaviour and factors for future growth.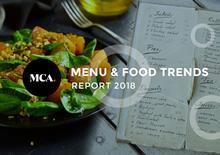 150+ pages of insights and data, providing in-depth analysis of consumers' food & drink choices; menu composition, pricing and engineering; as well as the eating out trends to watch out for