Closures and cold weather failed to put consumers off eating and drinking out in February, with collective like-for-like sales for pubs, bars and restaurants, up 0.2% nationally, compared with the same month last year, according to the latest Coffer Peach Business Tracker.
The independent restaurant and bar scenes in Liverpool, Manchester and Leeds are growing at rates more than double those of London, CGA's Outlet Index reveals.
Tenant/pub company relations have improved over the past year, according to MCA's authoritative Tenant Track survey.

The number of bakery purchases fell in the second half of the year, from 1.43bn in Q1 2017, to 1.35bn in Q4, according to new data from MCA's Bakery and Sandwich Tracker (Q4 2017).
Consumer spending had the weakest start to the year since 2012 – though restaurants and bars experienced a strong month, according to Visa's UK Consumer Spending Index.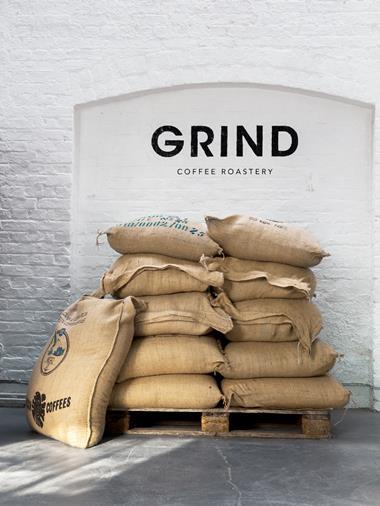 The AlixPartners Growth Company Index 2018, announced earlier this month, highlights the fastest growing operators in the sector but there are still a number of the brightest talents in the industry who did not make the list. Here we profile a few to watch for next year's index.

Which operators are making the greatest strides in evolving their product offer, who stands out for their approach to pricing? Steve Gotham looks at what data from MCA's Menu Tracker can tell us on the crucial subjects of price and product innovation.

A new wave of delivery is rapidly transforming the dynamics of the restaurant industry, with everyone from fledgling operators to listed hospitality groups entering the fray - whether they want to or not. But has the impact been wholly positive, and is the current model sustainable for operators already battling a series of cost pressures? Finn Scott-Delany reports.

Veganism is one of the UK's fastest growing lifestyle trends, but how can operators capitalise on its popularity and what is currently stopping them? MCA's Steve Gotham reports.

MCA's Menu Tracker has given Steve Gotham the opportunity to look at the latest menu releases by top leading pub chains Hungry Horse and JD Wetherspoon
The February 2018 data from MCA's Eating Out Panel shows mixed results, to follow the optimism of January's uptick in eating out frequency. There was a slight rise in breakfast frequency, whilst consumers dropped some of their higher ticket dinner occasions.
The January 2018 data from MCA's Eating Out Panel shows a positive start to 2018, with increases in both visit frequency and average spend at every day-part in the opening month of the year, compared to January 2017
The December 2017 data from MCA's Eating Out Panel shows that after a year of falling frequencies and average spend, the Eating Out market has shown little sign of recovery in the 2017 Christmas period.