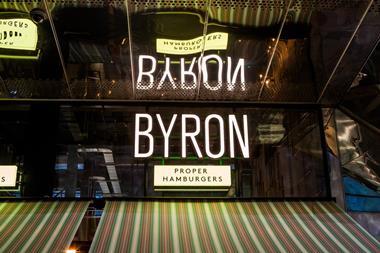 Simon Cope, formerly of Wagamama, has joined Byron, the Hutton Collins-backed chain, as its new managing director

Casual Dining Group (CDG) has announced that Giles David, of online sports retailer, Wiggle, is to replace Tim Doubleday as chief financial officer.

Andy Manders is to step down as chief executive of Byron after less than five months in the role for "personal reasons"

Wagamama chief executive David Campbell is to step down from his role with immediate effect, to be replaced by chief operating officer Jane Holbrook.
Kevin Todd, the former Mitchells & Butlers (M&B) managing director, is advising on the UK launch of Which Wich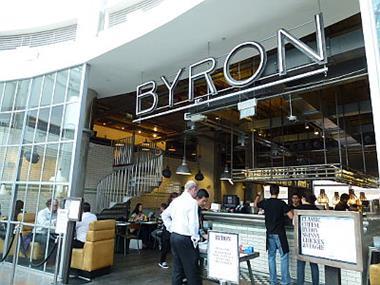 With Simon Cope installed as Byron's new managing director, does the appointment and continued search for a chief executive throw up more questions than it answers?
The past few months have seen a number of high-profile departures at head offices across the eating-out sector. Dominic Walsh examines the legacy of two of the most prominent and surprising decisions to move on to pastures new

Known for its unorthodox approach to fundraising and marketing in its early days, 10 years down the line craft beer brewer BrewDog has matured into a successful international company. But, that doesn't mean the firm has become more conformist, as 'navigator' David McDowall explains to Mel Flaherty
Yves Van Durme, human capital partner at Deloitte Consulting, looks at the demand for 'real' leaders in business. Not just captains of industry but chief executives who are able to personify their brands and can create narratives which fit into the context of wider business and social-economic challenges

Tom Byng will step down from Byron, the brand he founded in 2007, early next year to "pursue various exciting ventures". He leaves a concept he created as a now £80m-turnover business, with backer Hutton Collins turning to a new chief executive and chairman, both of which are experienced in operating established brands, that they hope will now cement Byron's credentials as a national brand and one that eventually has an international presence.
"M&C Report has it's finger on the pulse of the leisure and hospitality industry and provides an invaluable source of market insight to its readers"

Andy Harrison, Whitbread