Tom Mercer has stepped down from EAT to join Coco Di Mama, as its first head of people.

Frank Romano has stepped down as brand director of Harry Ramsden's, the Boparan Restaurants Group (BRG)-owned brand
James Bulmer, managing partner of investment fund and son of former Michelin Guide editor Derek Bulmer, has become the new chief executive of the Fat Duck Group, the Heston Blumenthal-led company, MCA understands.
Wholesaler and drinks distributor, Conviviality, has confirmed that chief executive Diana Hunter has stepped down with immediate effect.
Pho has appointed Mat Heather, formerly of Mitchells & Butlers (M&B), as its new operations director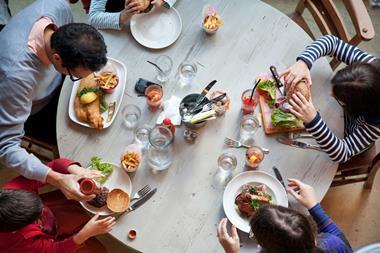 Mark Fox yesterday became the latest sector head to leave his post, as the shareholders of Bill's, the Richard Caring-backed chain, seemingly lost patience in their search for an exit and looked to ex-Punch chief executive Duncan Garrood to lead the c80-strong business

Asked last year what book he had read that had inspired him, Oliver Meakin, the incoming, new chief executive of Gaucho and CAU picked Jack Welch's 4E's of Leadership. Speaking about why the book resonated with him he said: "as a leader, I believe it is important to have huge energy, to be able to energise an organisation, to be able to execute and have the edge to make the tough decisions". Within his new role, he will need to call on all three of those principles

Robin Rowland is now stepping aside at YO! Sushi to let Richard Hodgson, the former chief executive of PizzaExpress, build on a strong foundation and momentum. He has tried to pass the baton on before, but this time everything looks set fair for it to work out for everyone involved
Against the backdrop of a challenging business environment, where markets are more judgmental and unforgiving, how important is the tone that the CEO sets within an organisation, asks Tim Clouting, Partner at Savannah Group.

After a few months of searching, Hutton Collins, the backer of better burger chain Byron, has decided to stick with what it knows, in appointing Simon Cope as its new chief executive. It will now be down to Cope to plot a steady course to take the brand back to where it was – one of the sector's key growth brands
"M&C Report has it's finger on the pulse of the leisure and hospitality industry and provides an invaluable source of market insight to its readers"

Andy Harrison, Whitbread