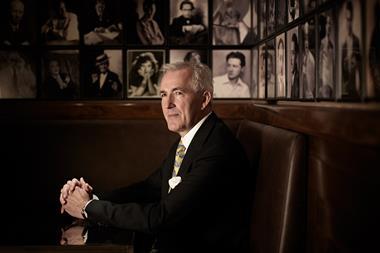 Jeremy King, the restaurateur and one half of Corbin & King, is in talks with a trade buyer to secure new investment for his restaurant group.
Gareth Johns has stepped down from SA Brain after nearly 14 years with the company to join The Restaurant Group (TRG)
Toby Harris has stepped down as chief operating officer at D&D London, the LDC-backed restaurant group
Joel Falconer, who stepped down from Busaba Eathai earlier this summer, has joined Iberica, the seven-strong Spanish restaurant group, as its new managing director
Compass Group has announced that Richard Cousins has decided to step down from his role as group chief executive on 31 March 2018
At leading executive recruitment agency, the Savannah Group's latest quarterly Hospitality, Travel & Leisure Boardroom Lunch, partner Tim Clouting discussed with sector chairman and chief executives how to use timing and luck to your advantage, how do you become better at it and how do you bring them more firmly under your control

A plethora of changes at the top across some of the UK's leading and up-and-coming eating and drinking-out groups has thrown up questions on the role of succession planning in the sector and whether private-equity groups are increasingly questioning existing growth strategies and those they have backed to implement them in the face of a challenging trading environment. Mark Wingett gets the thoughts of leading recruitment executives.

With Simon Cope installed as Byron's new managing director, does the appointment and continued search for a chief executive throw up more questions than it answers?
The past few months have seen a number of high-profile departures at head offices across the eating-out sector. Dominic Walsh examines the legacy of two of the most prominent and surprising decisions to move on to pastures new

Known for its unorthodox approach to fundraising and marketing in its early days, 10 years down the line craft beer brewer BrewDog has matured into a successful international company. But, that doesn't mean the firm has become more conformist, as 'navigator' David McDowall explains to Mel Flaherty
"M&C Report has it's finger on the pulse of the leisure and hospitality industry and provides an invaluable source of market insight to its readers"

Andy Harrison, Whitbread