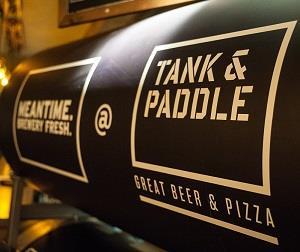 Novus Leisure is to roll out Tank & Paddle, its wood-fired pizza and craft beer concept

Simon Cope, formerly of Wagamama, has joined Byron, the Hutton Collins-backed chain, as its new managing director

Sun Capital Partners, the Hugh Osmond-led investment vehicle, has placed a package of 16 Strada sites on the market

US chicken concept Wingstop is to launch in the UK this year ahead of a planned 100-strong rollout.

Loungers, the Lion Capital-backed group, has reported like-for-like sales up 5.3% for the year to 23 April, as it opens its 100th site.

Atul Kochhar, the Michelen Star winning chef of Benares, has told MCA that his causal dining concept NRI is scalable and he would like to open more if his debut UK site in Birmingham is a success.

Andy Manders is to step down as chief executive of Byron after less than five months in the role for "personal reasons"

PizzaExpress, the Hony Capital-backed group, has reported a 0.9% decline in full-year like-for-like sales across its UK and Ireland estate

The founders of Chick 'n' Sours are to launch a new fast-casual fried chicken concept called CHIK'N

Wagamama chief executive David Campbell is to step down from his role with immediate effect, to be replaced by chief operating officer Jane Holbrook.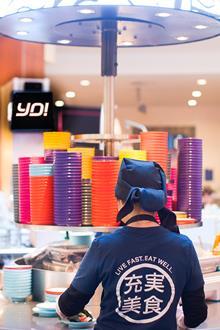 Robin Rowland describes the moment he stepped back in as chief executive of YO! Sushi as the world starting again. Over the past 16 months, he has made sure that the brand he will have served for 18 years this year, returned to its core values, or RUCC (Respectful, Unconventional, Colourful and Confident) and with it has come the company's mojo and an uptick in performance. Mark Wingett reports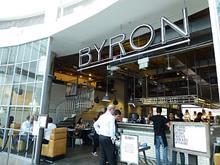 With Simon Cope installed as Byron's new managing director, does the appointment and continued search for a chief executive throw up more questions than it answers?
The restaurant sector has performed well in recent years with market growth underpinned by long-term demographic and consumer trends. But market conditions have become more competitive, consumers are facing pressure on their real incomes from rising inflation and cost pressures are increasing. A more cautious outlook on the sector is justified, argues David Chubb, Partner, Middle Markets, at PwC
The past few months have seen a number of high-profile departures at head offices across the eating-out sector. Dominic Walsh examines the legacy of two of the most prominent and surprising decisions to move on to pastures new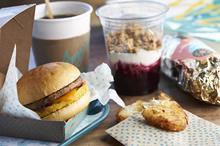 America is the land of fast food. Kerstin Kuhn profiles three new concepts trying to change the notoriously unhealthy sector, tapping into consumer demand for certified organic ingredients