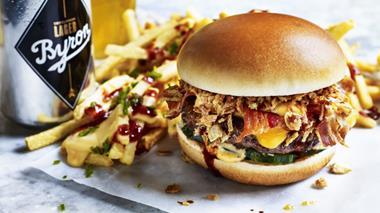 RCapital and Boparan Restaurant Group have both distanced themselves from the current sales process for Byron

BIRD, the fried chicken restaurant concept, commissioned a survey into consumer experiences of its food via home delivery, which co-founder Paul Hemings said laid bare the issues with the fast-growing segment, MCA can reveal.

Azzurri Group chief executive Steve Holmes has told MCA he would be keen to expand the partnership between Zizzi and Sainsbury's if the pilot proves a success.
The Daisy Green Collection is set for further expansion after securing a new debt finance deal worth £3.4m through OakNorth
Domino's has secured a new £350m revolving credit facility through a syndicate of seven banks and proposed increasing its stake in Domino's Iceland.
Arlo's, the steak-led concept from Tom McNeile, has opened its second site
UberEats has partnered with Leon to create a "fix up feast" bundle designed to help customers survive festive hangovers
Kurobuta founder Scott Hallsworth is negotiating investment to fund a bricks and mortar site for his Pan Asian restaurant and bar concept Freak Scene.
Famous Brands has appointed a new management team for Gourmet Burger Kitchen (GBK), including a new managing director – Derrian Nadauld
Wagamama has appointed Burton Heiss, formerly chief executive of Nando's USA, as its new managing director for the US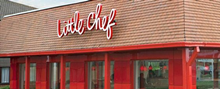 The glory days of Little Chef may be behind it, but it remains one of the most famous brands in the history of the UK's eating-out scene. Lawrence Wosskow was a key figure in the Little Chef story – having owned the company in the 2000s, but his route to acquiring the brand was anything but easy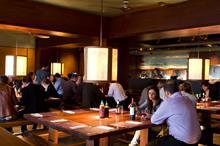 In 2008, Phoenix Equity Partners signed a deal to back restaurant entrepreneur Alan Yau, investing £21.5m in the rollout of the then three-strong Busaba Eathai casual dining chain. Next June will mark the 10th anniversary of that deal and if the company hopes to finally exit the now 15-strong group by then you wonder if it will get anywhere near recouping that initial investment.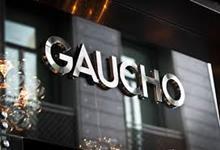 The shock exit of Gaucho Group's long-serving CEO Zeev Godik yesterday, hot on the heels of a change of chairman, has left a number of questions unanswered. Dominic Walsh looks back at Godik's long tenure and asks what the news means for the sector.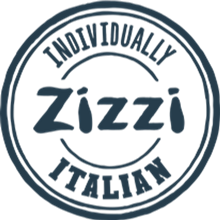 While the majority of the casual dining sector, especially Italian-focused concepts, are coming under increasing pressure, the Azzurri Group, the operator of ASK Italian, Zizzi and Coco di Mama, continues to grow and outperform the market. On the back of its full-year results, Mark Wingett has a closer look at the business and talks to chief executive Steve Holmes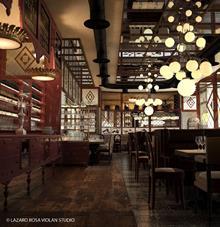 From data analysis of its portfolio to an appreciation for British rivals, founder of Ibérica, Marco Fernandez Pardo, is carving through the choppy water of Brexit – something he believes will take the UK 'down the toilet'. Finn Scott-Delany speaks to the Spanish economist