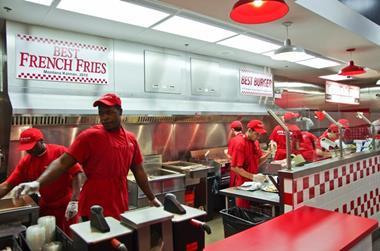 Five Guys, the US better burger brand, has further strengthened its openings pipeline for this year, by securing a handful of further sites, including a former Ed's Easy Diner site in London.

Bids are due in later today for the former Handmade Burger Coompany business, which went into administration earlier this month, MCA understands.
Wahaca has appointed Mark Turner, formerly of Camden Brewery and Innocent Drinks, as its new managing director

Rosa's has appointed Gavin Adair, formerly of Wahaca, as its new managing director, ahead of its next stage of development

Bryon has appointed Nick Young, former chief executive of Aubaine, as its new chief operating officer
US burger giant Wendy's is hosting a one-day UK pop-up today in an apparent sign that it is reigniting its interest in the UK.
GBK is to open 10 new restaurants in its current financial year, chief executive Alasdair Murdoch has told MCA.
The Ivy Collection has submitted plans to open a site in Cambridge.
Gourmet Burger Kitchen grew turnover in the year to 26 February 2017 by 16% to £77.9m.
Andrew Wong, the chef behind the acclaimed Chinese restaurant A. Wong, is the latest name linked with opening at the Bloomberg Place development in the City of London.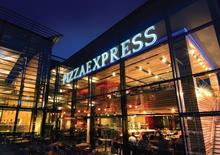 The season of changes at the top of the UK's leading restaurant brands continued earlier this week with the abrupt departure of Richard Hodgson as chief executive of PizzaExpress. Mark Wingett examines his time at the helm of the UK's largest casual dining brand and why the company's future growth is increasingly dependent on its expansion plans in the Far East.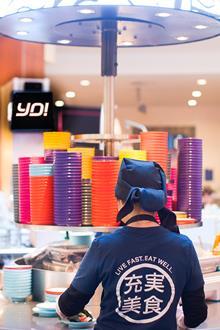 Robin Rowland describes the moment he stepped back in as chief executive of YO! Sushi as the world starting again. Over the past 16 months, he has made sure that the brand he will have served for 18 years this year, returned to its core values, or RUCC (Respectful, Unconventional, Colourful and Confident) and with it has come the company's mojo and an uptick in performance. Mark Wingett reports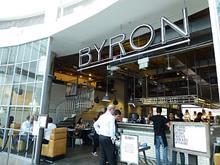 With Simon Cope installed as Byron's new managing director, does the appointment and continued search for a chief executive throw up more questions than it answers?
The restaurant sector has performed well in recent years with market growth underpinned by long-term demographic and consumer trends. But market conditions have become more competitive, consumers are facing pressure on their real incomes from rising inflation and cost pressures are increasing. A more cautious outlook on the sector is justified, argues David Chubb, Partner, Middle Markets, at PwC
The past few months have seen a number of high-profile departures at head offices across the eating-out sector. Dominic Walsh examines the legacy of two of the most prominent and surprising decisions to move on to pastures new