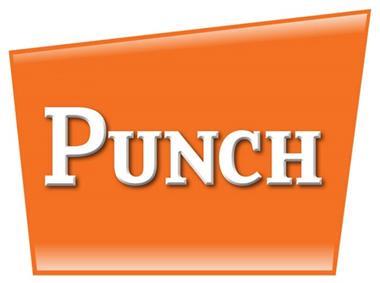 The Competition and Markets Authority has accepted the latest undertakings from Heineken, paving the way clear for its acquisition of 1,900 Punch pubs.

Brakspear saw turnover grow 14% in 2016, to £25.5m, with growth once again boosted by its managed division.
Oakman Inns has been named as a recipient of the Princess Royal's Training Award, organised by the City & Guilds Group.
Holborn Leisure Group, the Ducalian Capital-backed pub vehicle, has taken on the Kensington Park Hotel in Ladbroke Grove, MCA understands.
The Chestnut Group, the East Anglian-based pub group, has acquired the Black Lion in Long Melford, on the Suffolk/Essex border, for an undisclosed sum.

Cornish brewery St Austell has unveiled revamped designs for its bottled beer range.

Aprirose, the real estate investment company, secured a £22m facility from Metro Bank to facilitate its acquisition of 73 Mitchells & Butlers pubs last month.
Former Supperclub head chef, Dom Robinson, is to open a gastropub in the Berkshire hamlet of Bangor, near Newbury, in October.

Oakman Inns has secured its 20th site with the acquisition of the Anchor in Hullbridge, Essex.
Ed Harper has left his role as operations manager at McManus Pub Company to join Unique Hospitality, MCA understands.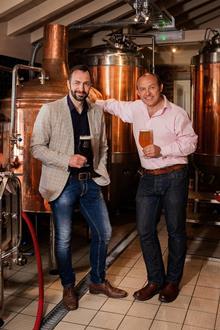 After falling out of fashion for more than 20 years, the brewpub is back with a vengeance, and Brewhouse & Kitchen has been at the forefront of its revival. James Wallin meets co-founder Simon Bunn to discuss its evolution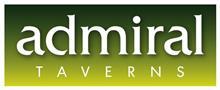 Do the bids for Admiral Taverns show that after years in the shadows of managed pubs and casual dining, that tenanted pubs are now back at the centre of M&A activity? MCA deputy editor James Wallin looks at why the segment is so attractive for investors at the moment, what a bid for Admiral could mean for the wider sector and who could be next.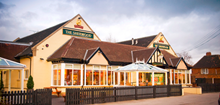 MCA's Menu Tracker has given Steve Gotham the opportunity to look at the latest menu releases by top leading pub chains Hungry Horse and JD Wetherspoon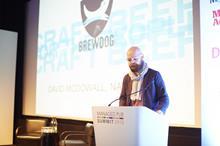 Known for its unorthodox approach to fundraising and marketing in its early days, 10 years down the line craft beer brewer BrewDog has matured into a successful international company. But, that doesn't mean the firm has become more conformist, as 'navigator' David McDowall explains to Mel Flaherty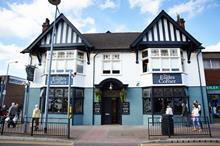 Celebrating the Great British pub, via its evolution, generational shifts, The Publican Awards, the possibility of a food-led tipping point, on-going legislation, some pubs located in Surrey, the Chancellor Phillip Hammond, and the cost of a new car park…