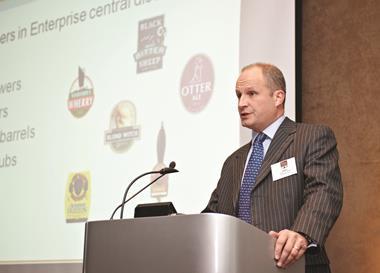 Ei Group (EiG) chief executive Simon Townsend talks to MCA following this morning's full-year results announcement.

City Pub Group has raised expectations of how much its expects to raise through this week's float on AIM.

Brewhouse & Kitchen has begun another round of fundraising, with £7m committed so far, MCA understands.

Young's chief executive Patrick Dardis has told MCA it's "probably about time" the company made a group acquisition and said it has the firepower to spend £100m plus on a deal.
SA Brain has confirmed its new brewery and support centre will be housed in the Pacific Business Park, Cardiff.
NewRiver, the UK REIT and pub operator, is to complete the transfer of the final pubs acquired from Marston's to its own management.
Castle Rock, the Nottingham-based brewer is to open its first micropub and wine cellar – its 25th site in total.
Adult visits to the pub declined slightly over the last year while family visits were on the rise – reversing the recent trend.
Butcombe Brewery has expanded its estate to 44 pubs after taking on the Rodney Stoke just outside Cheddar in Somerset, MCA understands.
Hippo Inns has secured its 11th site – the Blue Anchor in Hammersmith, MCA understands.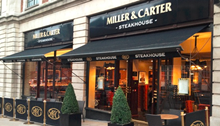 There was an oversight at MCA's annual Restaurant Conference, which took place last month. It was an oversight that some of the leading operators quietly pointed out to me; we had forgotten to mention a growing brand that was having an impact on the performance of parts of their estates – Mitchells & Butlers' (M&B) premium steakhouse concept, Miller & Carter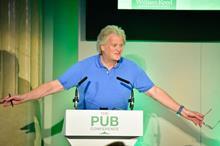 JD Wetherspoon chairman Tim Martin writes in defence of Boris Johnson and says those attacking him for perceived falsehoods in his campaign to quit the EU have often been guilty of peddling fake news themselves.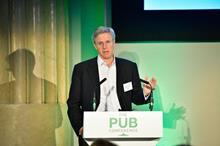 The past few weeks have seen two huge deals in the tenanted and leased pub sector – with Punch and Admiral Taverns both getting new owners. In a period of great uncertainty, why do investors feel certain of success in a segment whose death has often been exaggerated. Peter Hansen, founder of Sapient Corporate Finance.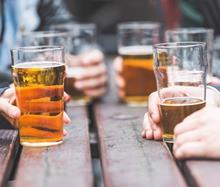 Fiona Stapley, editor of the Good Pub Guide, examines how the blurring of lines between pubs, restaurants and cafes has affected the public's affection for this great British institution.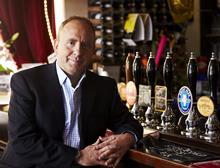 MCA speaks to Admiral Taverns chief executive Kevin Georgel about the future of the pub company under new owners C&C Group and Proprium Capital Partners.