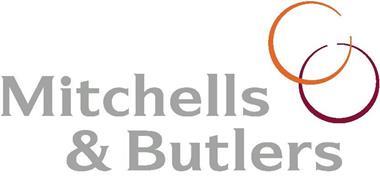 Mitchells & Butlers (M&B) has this morning reported that its like-for-like sales for the 51 weeks to 16 September were up 1.8%

Shepherd Neame has this morning reported an 11.7% increase in turnover to £156.2m in the year to 24 June 2017

New World Trading Company (NWTC) is to launch a new concept after securing a site Bristol

Stonegate Pub Company has acquired Bar Holdings – the company behind Sports Bar & Grill.
The co-founder of the With Neil Morrissey Pub Company plans to expand south within the next three to five years
Gareth Johns has stepped down from SA Brain after nearly 14 years with the company to join The Restaurant Group (TRG)
More than one million pub regulars have shunned visiting the pub during the past seven years, a new survey has revealed.
JD Wetherspoon chairman Tim Martin has hailed Tax Equality Day as an "outstanding success"
Camden Town Brewery was the main winner at The Beer and Cider Marketing Awards 2017, which were announced at a packed Old Truman Brewery in London last night
The average price of a pint of bitter in Britain's pubs has broken through the £3 barrier for the first time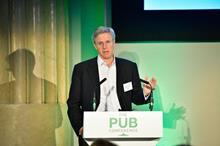 The past few weeks have seen two huge deals in the tenanted and leased pub sector – with Punch and Admiral Taverns both getting new owners. In a period of great uncertainty, why do investors feel certain of success in a segment whose death has often been exaggerated. Peter Hansen, founder of Sapient Corporate Finance.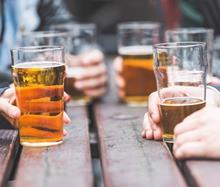 Fiona Stapley, editor of the Good Pub Guide, examines how the blurring of lines between pubs, restaurants and cafes has affected the public's affection for this great British institution.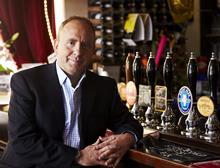 MCA speaks to Admiral Taverns chief executive Kevin Georgel about the future of the pub company under new owners C&C Group and Proprium Capital Partners.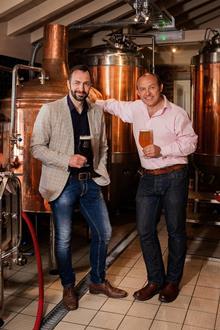 After falling out of fashion for more than 20 years, the brewpub is back with a vengeance, and Brewhouse & Kitchen has been at the forefront of its revival. James Wallin meets co-founder Simon Bunn to discuss its evolution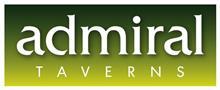 Do the bids for Admiral Taverns show that after years in the shadows of managed pubs and casual dining, that tenanted pubs are now back at the centre of M&A activity? MCA deputy editor James Wallin looks at why the segment is so attractive for investors at the moment, what a bid for Admiral could mean for the wider sector and who could be next.