Colin Sadler, managing director of Marston's premium arm, Revere, has told MCA that the success of the integration of the Pointing Dog pubs has given the group confidence to look at other small group deals.
Charles Wells is to open the third iteration of its Pizza, Pots & Pints managed model.
M&A activity in the pub sector is still likely over the next two years, although sellers must ensure they have realistic expectations, according to Sapient Corporate Finance founder, Peter Hansen.

City Pub Co expects to appoint advisors next month ahead of its IPO and build a £40m war chest to add a further 25 sites.
James Nye, managing director of Anglian Country Inns (ACI), has told MCA that bringing in outside investors for the first time has been 'an eye opener'.
Upham Pub Company has said its bespoke survey has shown that rural and out-of-town pubs to stick to their roots and preserve what it means to run a traditional country inn.
The Craft Beer Co, which operates sites across London and one in Brighton, is close to securing a site in Shoreditch, MCA understands.
Matt Scriven, the founder of Birmingham-based Bitters n Twisted Venues, has told MCA the group is likely to scale back on expansion because of the increasingly competitive market.
The pub market is set to grow by 1.5% in 2017 to reach a value of £22.15bn, despite a 2.1% decline in outlets.
Urban Pubs & Bars has acquired Paradise by Way of Kensal Green from the Columbo Group, MCA understands.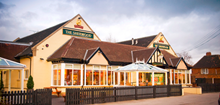 MCA's Menu Tracker has given Steve Gotham the opportunity to look at the latest menu releases by top leading pub chains Hungry Horse and JD Wetherspoon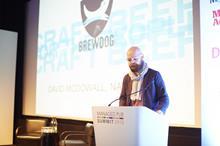 Known for its unorthodox approach to fundraising and marketing in its early days, 10 years down the line craft beer brewer BrewDog has matured into a successful international company. But, that doesn't mean the firm has become more conformist, as 'navigator' David McDowall explains to Mel Flaherty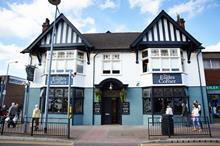 Celebrating the Great British pub, via its evolution, generational shifts, The Publican Awards, the possibility of a food-led tipping point, on-going legislation, some pubs located in Surrey, the Chancellor Phillip Hammond, and the cost of a new car park…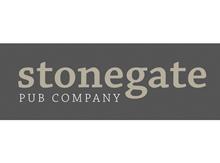 Seven years on from its creation, Stonegate Pub Company continues to disprove the notion that you cannot thrive as a wet-led, late-night bar operator. The TDR Capital-backed group is now garnering deserved sector-wide recognition for its approach to developing complementary town and city-centre concepts and engaged teams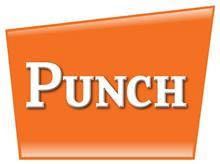 Leading analyst Simon French, of Cenkos, gives his view on what the next 12 months is likely to hold for the pub industry.