The Alchemist, the Simon Potts-led cocktail and restaurant concept, is looking to develop the breakfast daypart to maximise value from expensive sites.

Deltic Group has secured a new £20m debt facility with HSBC.
Graffiti Spirits, the Liverpool based restaurant and bar operator, has become a partner in Bold Street Coffee, and is to relaunch it as an all-day café and late night bar, MCA has learnt.
Grays & Feather is opening, what it claims is London's first sparkling wine bar, in Covent Garden this summer.
Georgi Radev, former manager of London's Mahiki bar, is to launch his own venture after acquiring the ex-Be At One site in Islington
Graham McDonnell, who recently left Be At One, has joined Turtle Bay as its new head of talent
Neighbourhood cocktail bar concept Brick & Liquor is "strongly considering" launching a crowdfunding campaign in the next few months to raise the capital needed for a third and fourth site, MCA has learnt.
Nick Clarke, who recently stepped down as property director of Bistrot Pierre, has joined Revolution Bars Group's property team
The Deltic Group has acquired The Terrace bar in Exeter's Guildhall Shopping Centre.
Pear Securities has sold freehold of the former Walkabout in Liverpool to a local investor operator for £1.5m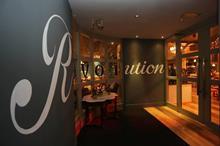 After several months of twists and turns, the pursuit of Revolution Bars Group came to an end yesterday….. for now. With no real winner from this situation, what lies in store for the three main protagonists in this saga and what does that mean for M&A activity in the sector? James Wallin investigates, as well as showing that this story did ultimately have one happy ending.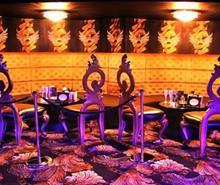 Why did Deltic go public with its rebuffed bid to merge with Revolution Bars Group, where does it leave Stonegate and what does it mean for the sector? MCA deputy editor James Wallin discusses.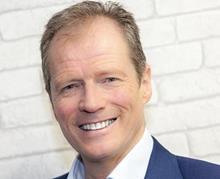 Deltic Group chief executive Peter Marks talks to MCA about the group's proposal to merge with Revolution Bars Group to create a 125-strong "powerhouse" late-night operator.
The late-night sector rarely gets a good press, but does the recent surge of interest in Revolution Bars Group show appetite for nightlife is still strong? James Wallin talks to Deltic Group's chief executive Peter Marks on why he is betting on the success of the sector.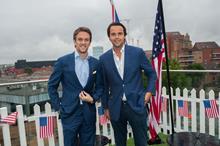 The Inception Group has made a name for itself with its colourful approach to bars and restaurants, but its latest venture sees a more grown-up approach to healthy eating. Co-founder Charlie Gilkes talks to James Wallin about how all operators need to put the emphasis on experience