The founders of Sophie's Steakhouse, Rupert Power and Sophie Bathgate, will launch Jack Solomons Club, a speakeasy-style bar at there Soho site in December
Average spend on a night out has risen 9% over the past year to £61.58.
The Deltic Group is assessing the future rollout potential of its currently five-strong Bar & Beyond concept with plans to acquire new sites in large towns, MCA understands.

Novus has opened up its Late Night London website for the first time in a decade to all bars, restaurants, pubs and clubs in the capital.

The Deltic Group's chief executive Peter Marks has told MCA that the group's most recent results show the importance for the sector of getting the big occasions right.
Revolution Bars Group shareholders have voted against Stonegate's £101.5m bid for the company.
The American Bar in London's Savoy Hotel took the top honour at the World's 50 Best Bars 2017 Awards last night

Be At One has completed a £20m refinancing, and ended the sales process it started earlier this year
Revolution Bars has been accused of dismissing a merger offer from Britain's biggest nightclub operator "out of hand"
The Exhibit, the Balham bar-restaurant from former Drake & Morgan head of marketing Lisa Loebenberg, is looking to reach five sites in the next two years, after opening its second site in Streatham.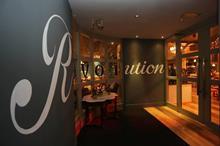 After several months of twists and turns, the pursuit of Revolution Bars Group came to an end yesterday….. for now. With no real winner from this situation, what lies in store for the three main protagonists in this saga and what does that mean for M&A activity in the sector? James Wallin investigates, as well as showing that this story did ultimately have one happy ending.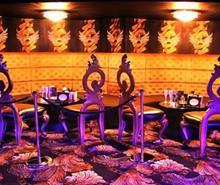 Why did Deltic go public with its rebuffed bid to merge with Revolution Bars Group, where does it leave Stonegate and what does it mean for the sector? MCA deputy editor James Wallin discusses.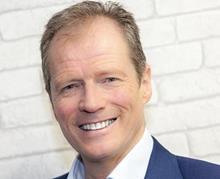 Deltic Group chief executive Peter Marks talks to MCA about the group's proposal to merge with Revolution Bars Group to create a 125-strong "powerhouse" late-night operator.
The late-night sector rarely gets a good press, but does the recent surge of interest in Revolution Bars Group show appetite for nightlife is still strong? James Wallin talks to Deltic Group's chief executive Peter Marks on why he is betting on the success of the sector.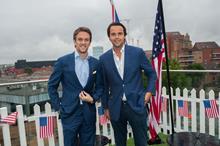 The Inception Group has made a name for itself with its colourful approach to bars and restaurants, but its latest venture sees a more grown-up approach to healthy eating. Co-founder Charlie Gilkes talks to James Wallin about how all operators need to put the emphasis on experience