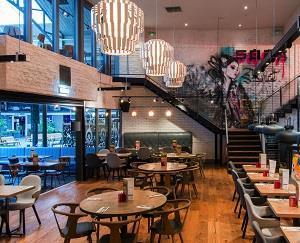 Bar Soba has made a number of key changes to its management team, which has seen founder Brad Stevens step away from the business
BrewDog's LoneWolf spirits business is currently looking for a suitable site in central London to open its first Spirit Bar, MCA has learnt.

Coyote Ugly Saloon has a further three UK sites already lined up to open in 2018, in addition to its recently announced Manchester venue.
Nightclub entrepreneur Piers Adam has teamed up with the owner of Newcastle's Fat Buddha to launch new concept, Antler, with plans for a wider rollout.

Revolution Bars Group has appointed Rob Pitcher, currently divisional director of Mitchells & Butlers, as its new chief executive.
The Deltic Group has announced a new apprenticeship programme.
Revolution Bars Group has updated on its half-year and festive trading, reporting like-for-like sales in the four weeks to 31 December up 5.9%.
The Government has backed the 'Agent of Change' principle, which makes housing developers responsible for ensuring new homes near music and late-night venues address potential noise issues as part of the planning process.

The House of Song is to open its second live music venue, Studio 88, off Leicester Square, later this month.
Philip Kolvin QC, a licensing specialist credited with saving Fabric nightclub, has stepped down as chair of London's Night Time Commission, the Evening Standard reports.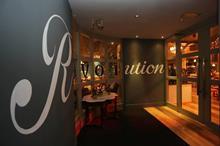 After several months of twists and turns, the pursuit of Revolution Bars Group came to an end yesterday….. for now. With no real winner from this situation, what lies in store for the three main protagonists in this saga and what does that mean for M&A activity in the sector? James Wallin investigates, as well as showing that this story did ultimately have one happy ending.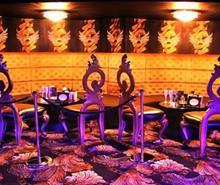 Why did Deltic go public with its rebuffed bid to merge with Revolution Bars Group, where does it leave Stonegate and what does it mean for the sector? MCA deputy editor James Wallin discusses.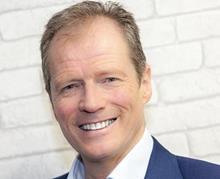 Deltic Group chief executive Peter Marks talks to MCA about the group's proposal to merge with Revolution Bars Group to create a 125-strong "powerhouse" late-night operator.
The late-night sector rarely gets a good press, but does the recent surge of interest in Revolution Bars Group show appetite for nightlife is still strong? James Wallin talks to Deltic Group's chief executive Peter Marks on why he is betting on the success of the sector.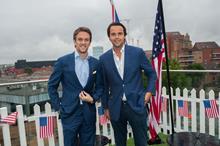 The Inception Group has made a name for itself with its colourful approach to bars and restaurants, but its latest venture sees a more grown-up approach to healthy eating. Co-founder Charlie Gilkes talks to James Wallin about how all operators need to put the emphasis on experience