Revolution Bars has been accused of dismissing a merger offer from Britain's biggest nightclub operator "out of hand"
The Exhibit, the Balham bar-restaurant from former Drake & Morgan head of marketing Lisa Loebenberg, is looking to reach five sites in the next two years, after opening its second site in Streatham. 
The Oxford Wine Company, the family wine merchant and bar operator, will focus on new concept Sandy's Piano Bar for expansion, MCA has learnt.
Fever Bars, the retro music bar operator, is to open a site in Exeter this weekend.

The Calabrese Brothers are to re-open their Holy Birds site in London's Spitalfields as the second Wringer & Mangle
More Brits are going on a night out at least once a week compared to the previous quarter
Deltic chief executive Peter Marks believes Revolutions shareholders want to hear more about his group's rival bid before accepting a cash offer from Stonegate.
Innspired Leisure, the North East operator behind Players Bar, is launching a new concept, Olivia's Townhouse, in Birmingham.
The Deltic Group has reported that its like-for-like sales have increased 3.85% so far in its current financial year

The Deltic Group has said it is evaluating a possible cash offer for the entire issued and to be issued share capital of Revolution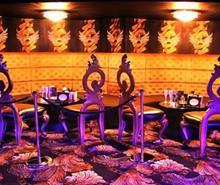 Why did Deltic go public with its rebuffed bid to merge with Revolution Bars Group, where does it leave Stonegate and what does it mean for the sector? MCA deputy editor James Wallin discusses.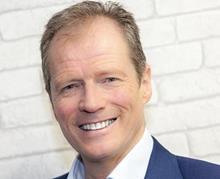 Deltic Group chief executive Peter Marks talks to MCA about the group's proposal to merge with Revolution Bars Group to create a 125-strong "powerhouse" late-night operator.
The late-night sector rarely gets a good press, but does the recent surge of interest in Revolution Bars Group show appetite for nightlife is still strong? James Wallin talks to Deltic Group's chief executive Peter Marks on why he is betting on the success of the sector.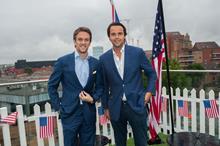 The Inception Group has made a name for itself with its colourful approach to bars and restaurants, but its latest venture sees a more grown-up approach to healthy eating. Co-founder Charlie Gilkes talks to James Wallin about how all operators need to put the emphasis on experience

Living in a culture in which people are constantly afraid of missing out, consumers are demanding experiences that deviate from the mainstream. Can the sector evolve to meet this demand for more experiential events and in the process underpin a renaissance in the UK's late-night sector?