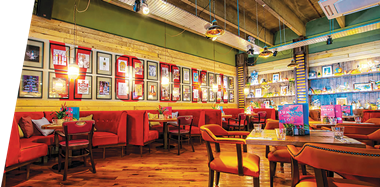 The share price of Revolution Bars Group declined by close to 38% in afternoon trading as the City reacted to the profit warning it issued this morning
Eclectic Bars Group is to begin the expansion of its fledgling ping pong, craft beer and pizza concept, Smash
Be At One has confirmed it has secured its second south coast venue, in Bournemouth.
Novus Leisure is eyeing further expansion of its wine and restaurant chain Balls Brothers
Revolution Bars Group has confirmed the appointment of Kate Eastwood in the new position of sales director
Be At One, the specialist cocktail bar group, has appointed Kimberley King as its first head of training
London-based bar operator Tony Conigliaro is to launch a second site under the Bar Termini name

A mixture of private equity groups and trade buyers are currently in the running to acquire Be At One
Kuckoo, the rock 'n' roll and cocktail bar concept, is looking to open more sites across the North of England and Scotland, with a target to reach 10-15 overall.
Graffiti Spirits hopes to use a pop-up residency of mezcal and tequila concept El Bandito in Shoreditch as a springboard for a permanent site in the capital.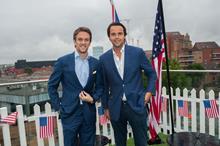 The Inception Group has made a name for itself with its colourful approach to bars and restaurants, but its latest venture sees a more grown-up approach to healthy eating. Co-founder Charlie Gilkes talks to James Wallin about how all operators need to put the emphasis on experience

Living in a culture in which people are constantly afraid of missing out, consumers are demanding experiences that deviate from the mainstream. Can the sector evolve to meet this demand for more experiential events and in the process underpin a renaissance in the UK's late-night sector?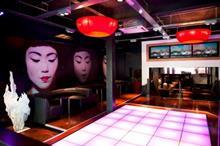 Last year the future looked bleak for listed late-night operator Eclectic Bar Group as it suffered a slump in sales from its core student market. But with the involvement of Luke Johnson came an unexpected new direction, a restructure and a resultant upturn in sales. Lee Nicolson – the recently appointed managing director of Eclectic – talks to James Wallin about partying, ping pong and piers.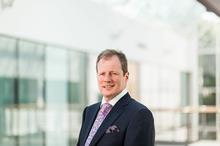 Since rescuing the country's largest nightclub operator from administration four years ago, Peter Marks has sets about re-establishing its position at the heart of the late-night sector. With a new identity, new brands and a reinvested, reinvigorated estate, what does the future hold for the Deltic Group? James Wallin finds out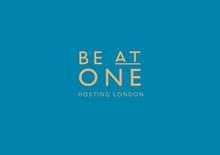 Steve Locke, co-founder of leading cocktail bar operator Be At One, gives his seven reasons why bar operators, and his own company in particular, remain best placed to take advantage of the growing cocktail sector