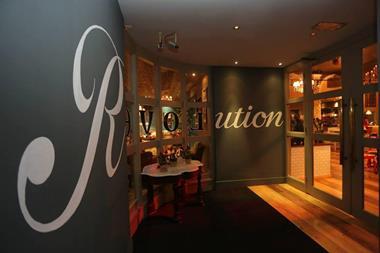 The Deltic Group has made public its rejected offer to merge with Revolution Bars Group to create a "powerhouse" late-night operator.
The team behind the Evans & Peel Detective Agency is to open aa new bar in Chiswick
Mark Andrew Developments is eyeing further expansion after securing a multi-million pound funding deal with Allied Irish Bank

CG Restaurants & Bars is to strengthen the national presence of its Dirty Martini brand, after securing sites in Leeds and Birmingham
Demon Leisure, the company behind The Brotherhood of Pursuits and Pastimes sports bar concept, is to open a site in Manchester
The Deltic Group is taking part in a pilot project to ensure artists receive their fair share of royalties for the music they create.
Luca Maggiora and Jordan Rocca, two of the biggest names in London's nightclub scene, are backing the launch of a new "superfood bar" concept, Acai Berry, MCA understands.

Veeno is set to make its debut in London, and is in talks to open in Richmond and Kingston
CG Restaurants & Bars is again looking to launch its Dirty Martini brand in Leeds
Rumba, the two-strong rum bar chain with sites in Macclesfield and Congleton, is on the acquisition trail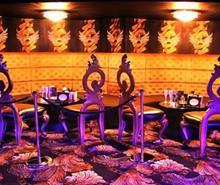 Why did Deltic go public with its rebuffed bid to merge with Revolution Bars Group, where does it leave Stonegate and what does it mean for the sector? MCA deputy editor James Wallin discusses.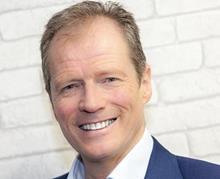 Deltic Group chief executive Peter Marks talks to MCA about the group's proposal to merge with Revolution Bars Group to create a 125-strong "powerhouse" late-night operator.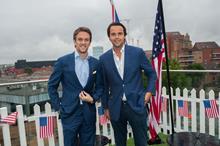 The Inception Group has made a name for itself with its colourful approach to bars and restaurants, but its latest venture sees a more grown-up approach to healthy eating. Co-founder Charlie Gilkes talks to James Wallin about how all operators need to put the emphasis on experience

Living in a culture in which people are constantly afraid of missing out, consumers are demanding experiences that deviate from the mainstream. Can the sector evolve to meet this demand for more experiential events and in the process underpin a renaissance in the UK's late-night sector?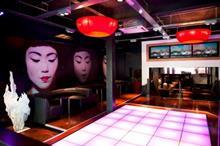 Last year the future looked bleak for listed late-night operator Eclectic Bar Group as it suffered a slump in sales from its core student market. But with the involvement of Luke Johnson came an unexpected new direction, a restructure and a resultant upturn in sales. Lee Nicolson – the recently appointed managing director of Eclectic – talks to James Wallin about partying, ping pong and piers.