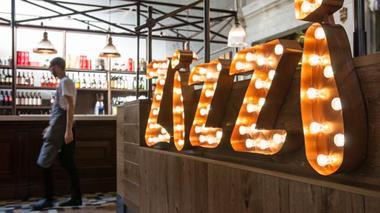 Azzurri Group chief executive Steve Holmes has told MCA he sees the scope for many sites in China, as the group opens a Zizzi in Shanghai.

Mitchell's of Lancaster has appointed administrators, blaming a "troubled landscape, rising business rates, increased minimum wage, and the continued uncertainty surrounding Brexit".

Farmstand, the sustainable fast-casual concept, has taken two new restaurant sites, in Canary Wharf and Waterloo, MCA has learnt.

David Page, the chairman of Fulham Shore, has told MCA that he still sees the potential the treble the size of the Franco Manca estate and at least double the number of Real Greeks.
Daisy Green Collection has secured its 10th site in London. It will open at One Heddon Street, just off Regent's Street.