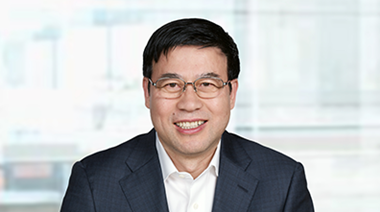 PizzaExpress chief executive Jinlong Wang sees the experience economy as having huge potential for the group.

Jeremy King, the restaurateur and one half of Corbin & King, is in talks with a trade buyer to secure new investment for his restaurant group.

Mitchells & Butlers (M&B) has this morning reported that its like-for-like sales for the 51 weeks to 16 September were up 1.8%

Shepherd Neame has this morning reported an 11.7% increase in turnover to £156.2m in the year to 24 June 2017

HOP, the Vietnamese grab and go concept, has secured £750,000 in private fundraising for its next two sites. 
The Galvin at Windows GM, star of the small screen, industry champion and prolific fundraiser has a new book, Secret Service, out next month. With so many plates spinning, how does the country's most recognisable front-of-house man manage to prevent it all from crashing down, asks Sophie Witts

Queues at airport restaurants and food outlets are a common sight, especially at peak travel times, as transport hubs around the world deal with surging numbers of travelers. In response, a new batch of pick-up and delivery services has arrived on the scene to offer time-poor passengers an alternative to holding out for on-board plane food

It's heads down, gritted-teeth tough out there at the moment for the majority of the UK's eating and drinking-out market, and there aren't many signs that things are going to pick up soon. Also what next for Byron?

In his first year as chief executive of The Restaurant Group, Andy McCue, has made good progress, but are his hands ultimately tied by the weakness of the group's core brands? Dominic Walsh discusses this dilemma as well as examining the successful takeover of Admiral Taverns and a Deliveroo deal that never was
The past few weeks have seen two huge deals in the tenanted and leased pub sector – with Punch and Admiral Taverns both getting new owners. In a period of great uncertainty, why do investors feel certain of success in a segment whose death has often been exaggerated. Peter Hansen, founder of Sapient Corporate Finance.
"The M&C Report is essential reading for any senior executive in the drinks and hospitality industry for news, views and commentary"

Jonathan Neame, Shepherd Neame