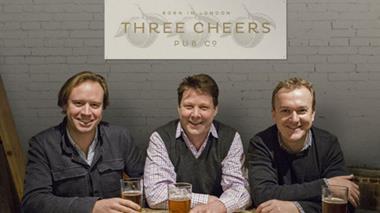 Ei Group, formerly Enterprise Inns, has announced that its next managed operator partnership will be with Three Cheers Pub Co – the London-based gastro pub operators.

The share price of Revolution Bars Group declined by close to 38% in afternoon trading as the City reacted to the profit warning it issued this morning

After the blink-and-you-would-miss-him stint as Byron chief executive by Andy Manders and speculation that the Hutton Collins-backed burger concept was finding trading challenging, it came as no surprise that the company moved quickly to avoid losing any further momentum, hiring Simon Cope as its new managing director. But, does his appointment and the continued search for a chief executive throw up even more questions?

Spice Private Equity, a Swiss investment company, has invested £25m to acquire a significant minority stake in Leon

Charles Wells chief executive, Justin Phillimore, has told MCA that the company will target group acquisitions alongside organic growth of its managed estate, following the sale of its brewing business to Marston's.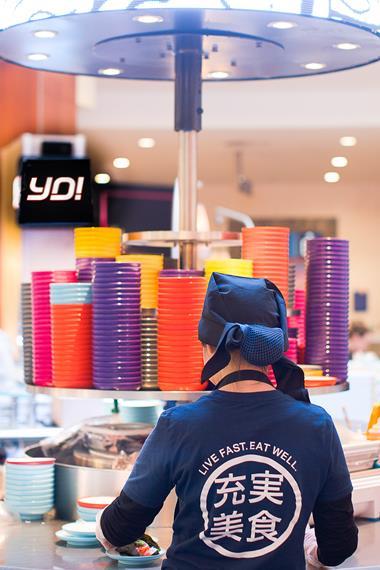 Robin Rowland describes the moment he stepped back in as chief executive of YO! Sushi as the world starting again. Over the past 16 months, he has made sure that the brand he will have served for 18 years this year, returned to its core values, or RUCC (Respectful, Unconventional, Colourful and Confident) and with it has come the company's mojo and an uptick in performance. Mark Wingett reports
The restaurant sector has performed well in recent years with market growth underpinned by long-term demographic and consumer trends. But market conditions have become more competitive, consumers are facing pressure on their real incomes from rising inflation and cost pressures are increasing. A more cautious outlook on the sector is justified, argues David Chubb, Partner, Middle Markets, at PwC
The past few months have seen a number of high-profile departures at head offices across the eating-out sector. Dominic Walsh examines the legacy of two of the most prominent and surprising decisions to move on to pastures new

America is the land of fast food. Kerstin Kuhn profiles three new concepts trying to change the notoriously unhealthy sector, tapping into consumer demand for certified organic ingredients
"We want to be the next Nando's" is a refrain that is probably been heard more than we care too mention at MCA. Many concepts incorporating many styles and cuisines have stated that as their goal, but with the burger and pizza categories well served in potential contenders, is it time that one from the chicken-led ranks of operators came forward, asks Finn Scott-Delany
"The M&C Report is essential reading for any senior executive in the drinks and hospitality industry for news, views and commentary"

Jonathan Neame, Shepherd Neame