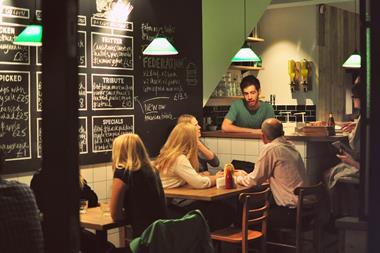 Honest Burgers has secured an increased funding package from its banking partner Santander to help fund its growth pipeline

Jamie Oliver Restaurant Group chief executive Jon Knight has admitted the group has "got a fight on its hands" and hinted that franchising in non-high street locations would be a key part of its turnaround plan.

Café Rouge is to launch a new delivery brand called Stack & Grill as it looks to get its "slice of the delivery market".

Vapiano is to double its London estate with three new openings in 2018, MCA understands.

The Jamie Oliver Restaurant Group has seen business rates rise 28% across its estate in the last year, according to analysis by Colliers.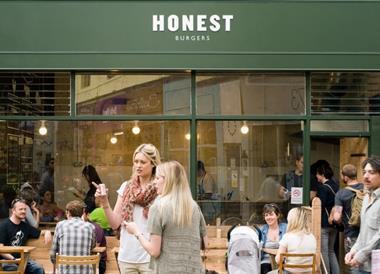 This year is set to be significant for Honest Burgers as it gears up to expand its offer into the regions. Its co-founders explain how, in a crowded and unpredictable market, they see honesty as the best policy.

With high-profile cases of restructuring and site closures becoming more common across the eating-out sector, what does this mean for investment? Alex Dumphy, of law firm Addleshaw Goddard, examines what operators can do to ensure lenders remain on-side during turbulent times for the sector.

Mark Fox yesterday became the latest sector head to leave his post, as the shareholders of Bill's, the Richard Caring-backed chain, seemingly lost patience in their search for an exit and looked to ex-Punch chief executive Duncan Garrood to lead the c80-strong business

After a tumultuous year across the eating and drinking-out sector, 2018 is likely to represent the establishment of a 'new normal' in terms of trading conditions. AlixPartners managing director Graeme Smith talks to James Wallin about the likely winners and losers of this new era
The past 12 months has seen a raft of senior operators depart their roles; high-profile brands stumble on their growth plans but others discover new avenues for expansion. Dominic Walsh presents his annual awards, including deal of the year; top brand; biggest shock, his pick for hero to zero and the year's worst rebrand
"The M&C Report is essential reading for any senior executive in the drinks and hospitality industry for news, views and commentary"

Jonathan Neame, Shepherd Neame