Chancellor Philip Hammond confirmed that business rates revaluation would be brought forward by one year, to 2021, in his spring statement, yesterday.
Charity Diabetes UK is calling on government to commit to introduce mandatory calorie labelling on food, which would see "key high street restaurants, cafes and takeaways" required to show this information on menus.

Wagamama and TGI Fridays are among the latest companies named and shamed by the Government for failing to pay the legal minimum wage.
The introduction of the Risk-to-Capital rule could disrupt the future funding landscape for both new and growing pub businesses, a serial sector investor has warned.
The Government has published draft proposals which would see the agent of change principle rolled out nationwide.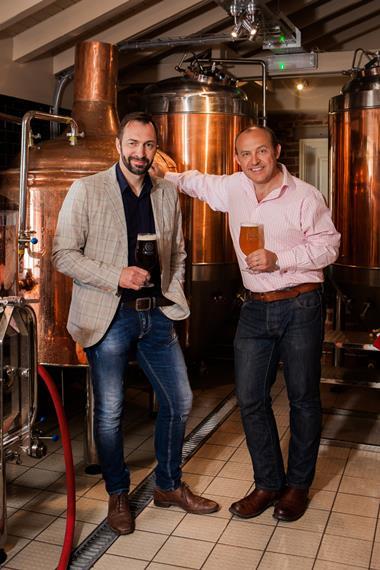 With Apprenticeship Week approaching, Brewhouse & Kitchen executive chairman Kris Gumbrell takes aim at overpriced university courses, and calls for the industry to rally behind an apprenticeship platform to solve the skills gap

JD Wetherspoon chairman Tim Martin writes in defence of Boris Johnson and says those attacking him for perceived falsehoods in his campaign to quit the EU have often been guilty of peddling fake news themselves.
With the clock ticking on Britain's exit from the EU, concerns are mounting over the impact on the nation's hospitality sector. Rose Carey, partner at Charles Russell Speechlys, reports
Today sees a crucial vote on the creation of one trade body representing the whole of hospitality. James Wallin talks to Kate Nicholls, the CEO-elect of UKHospitality, about the reasons behind the new body and why the sector needs to speak with one voice

Dr Lisa Ackerley, food safety adviser at the British Hospitality Association, explains why slates wooden boards are not always a good idea
"M&C Report has it's finger on the pulse of the leisure and hospitality industry and provides an invaluable source of market insight to its readers"

Andy Harrison, Whitbread