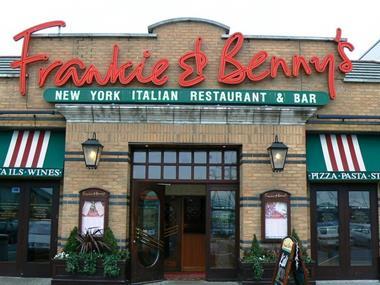 The Restaurant Group saw like-for-like sales slide again in the 20 weeks to 21 May.

Pret A Manger, the Bridgepoint-backed chain, saw sales rise 15% to £776.2m in the year to 29 December with like-for-like sales growing 4.8%. EBITDA grew 11% to £93.2m.

MCA talks to Marston's chief executive Ralph Findlay and managing director of Marston's Beer Company, Richard Westwood, on the back of the £55m acquisition of Charles Wells.
Greggs has reported a "good start to the year" with company-managed shop like-for-like sales in the first 19 weeks up 3.6% 
SSP, the travel concessions operator, has reported UK like-for-like sales growth of 1.9% for the six months to 31 March but said strike action has hit sales at railway stations.
Marston's grew like-for-like sales in its Destination and Premium arm by 1.6% in the 26 weeks to 1 April.
Tortilla has reported that its like-for-like sales are up 9% in the year to date on the back of strong like-for-like sales last year
Magners producer C&C Group saw group net revenue fall 6.9% to €559.5m for the year to 28 February with net revenue from core brands down 2.1%.
Mitchells & Butlers grew like-for-like sales 1.6% in the 28 weeks to 8 April, with a 1.9% increase for the first 33 weeks of the year.
Patisserie Holdings has reported a 15.6% increase in EBITDA to £12.2m for the six months to 31 March 2017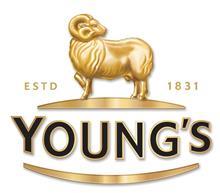 Young's chief executive Patrick Dardis talks to MCA about regional expansion; plans to ramp up investment; it's digital ambitions and the trends the group is seeing in its customer base.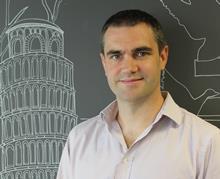 The Azzurri Group, operator of ASK, Zizzi and Coco di Mama, has hailed 2015 as a transformational 12 months for the group, after reporting a 16.5% increase in EBITDA to £31.8m for the year to 28 June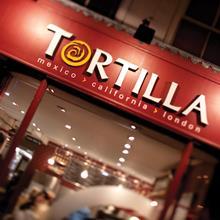 M&C Report talks to pub, bar and restaurant groups about trading in the second quarter of 2014, with reflections on the first six months of the calendar year. The consensus is that the strong first quarter had broadly continued in Q2, aided to some extent by the weather and sporting fixtures, and operators are largely optimistic about the year ahead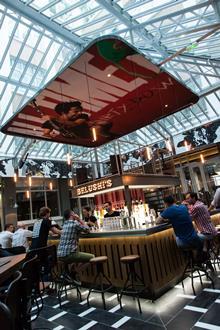 M&C Report talks to major pub, bar and restaurant groups about trading in the first quarter of 2014. The consensus is that Q1 was as good as or better than expected, and operators are largely optimistic about the year ahead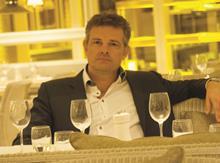 If I had to put forward one man who could dominate the UK's eating and drinking-out scene over the coming 12 months, I would be hard pressed to look past Tim Bacon, the chief executive of Living Ventures