Rising food prices were one of the main contributors to the Consumer Price Index (CPI) rate of inflation reaching a five year high of 3% in September 2017.
UK consumer confidence has staged a slight recovery from its lowest level since just after the Brexit vote
Businesses are feeling less confident about the economy and their own trading prospects than they have at any point during the last year, according to new research by Lloyds Bank
Worries about the economic outlook and a squeeze on household budgets has dented consumer confidence
UK consumer confidence has dropped for the third quarter in a row with a three percentage point fall in the three months to June
British families suffered steepest drop in disposable income for almost four years last month
Consumer spending growth slowed to 2.8% in May – despite Brits continuing to spend on the 'experience economy' – as overall confidence in household spending power cooled in response to inflation.
Consumers spent 5.5% more year-on-year in April as a late Easter and inflation drove noticeable uplifts
Rising inflation and wage stagnation caused a slowdown in UK household spending growth to 0.5% year-on-year in April
Consumers spent 4% more year-on-year in February with entertainment spend up 10.8%.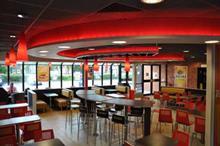 Mark Wingett takes a closer look at Bridgepoint's decision to invest in resurrecting Burger King UK; what the changes at the top of Caffe Nero mean; and how this week's expected IPO by City Pub Company has history on its side.
Danish bakery Lagkagehuset has already conquered its homeland and is rapidly building up a presence in the UK, as well as eyeing new international outposts. James Wallin met UK operations director Alastair Gordon to find out how this Danish export is bringing home the bacon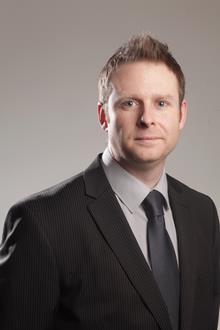 You are always told to never push your luck, or as my dad used to say "don't kick the arse out of it", so after seven years in the privileged position of editor of MCA, it is time make sure I heed that advice and move onwards and upwards in the wider William Reed family.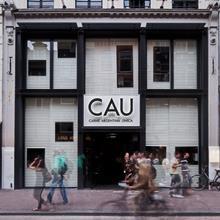 Mark Wingett examines some of the recent boardroom changes and what they mean in a wider context, and looks at possible problems ahead at the St James's Market development
Are you ready to win the hearts of the new, digital-first, value-focused and brand-disloyal generation? Just when you thought you'd successfully navigated the Millennial minefield and emerged unscathed, in marches a new breed of digital natives. Is your business ready to take them on? Asks Vodafone through its Your Ready Business forum