Rising food prices were one of the main contributors to the Consumer Price Index (CPI) rate of inflation reaching a five year high of 3% in September 2017.
UK consumer confidence has staged a slight recovery from its lowest level since just after the Brexit vote
Businesses are feeling less confident about the economy and their own trading prospects than they have at any point during the last year, according to new research by Lloyds Bank
Worries about the economic outlook and a squeeze on household budgets has dented consumer confidence
UK consumer confidence has dropped for the third quarter in a row with a three percentage point fall in the three months to June
British families suffered steepest drop in disposable income for almost four years last month
Consumer spending growth slowed to 2.8% in May – despite Brits continuing to spend on the 'experience economy' – as overall confidence in household spending power cooled in response to inflation.
Consumers spent 5.5% more year-on-year in April as a late Easter and inflation drove noticeable uplifts
Rising inflation and wage stagnation caused a slowdown in UK household spending growth to 0.5% year-on-year in April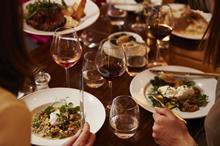 Continuing on its mission to make wine more accessible to the masses, Vinoteca is now gearing up for its first regional opening. Georgi Gyton met the founders to find out more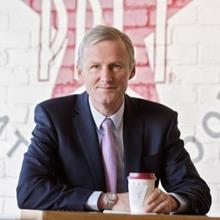 Last month Clive Schlee celebrated 15 years as chief executive of Pret A Manger, and was named Retailers' Retailer of the Year at MCA's annual industry awards. To celebrate both milestones, Schlee shared his thoughts with James Wallin on the expansion of Pret and its closeness to customers.
Pizza and pasta offers have been vital to the expansion of the casual-dining scene over the past few years. As a result, this segment is hugely competitive and standing out has become increasingly important. MCA's Steve Gotham looks at data from the Eating Out Panel to assess how key players are performing
Georgi Gyton looks at the potential impact AI could have on the eating and drinking-out sector.
Unsolicited bids for the Azzurri Group, a tenanted pub sector rife with M&A speculation and an acquisitive BrewDog, sector consolidation is back on the agenda, and not just for those looking to pick up the fallout from the current round of Company Voluntary Arrangements