Consumers spent 5.5% more year-on-year in April as a late Easter and inflation drove noticeable uplifts
Rising inflation and wage stagnation caused a slowdown in UK household spending growth to 0.5% year-on-year in April
Consumers spent 4% more year-on-year in February with entertainment spend up 10.8%.
UK GDP increased by an estimated 0.6% in Q4 2016, driven by a strong performance in the service sector, with hotels and restaurants singled out for performing particularly well, according to the latest data released by the ONS.
Brexit will have a fundamental impact on food and drink prices, with foodservice inflation expected to rise by 3.4% in 2017 alone, David Read, chief executive of Prestige Purchasing has warned.
The latest figures from the CBI have shown "a modest increase" in business volumes in the consumer services sector but with expectations of faster growth in the next three months.
Food prices in Britain saw their biggest ever fall in September while overall shop prices fell at a slower rate compared to the previous month
Uncertainty around Brexit has dragged UK business output and optimism to three-year lows, according to new research from BDO
Consumer spending grew at the weakest rate seen in over two years in the run-up to the EU referendum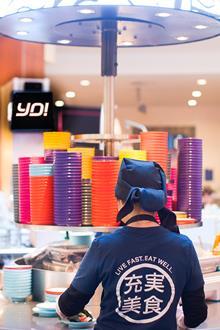 Robin Rowland describes the moment he stepped back in as chief executive of YO! Sushi as the world starting again. Over the past 16 months, he has made sure that the brand he will have served for 18 years this year, returned to its core values, or RUCC (Respectful, Unconventional, Colourful and Confident) and with it has come the company's mojo and an uptick in performance. Mark Wingett reports
The restaurant sector has performed well in recent years with market growth underpinned by long-term demographic and consumer trends. But market conditions have become more competitive, consumers are facing pressure on their real incomes from rising inflation and cost pressures are increasing. A more cautious outlook on the sector is justified, argues David Chubb, Partner, Middle Markets, at PwC
The past few months have seen a number of high-profile departures at head offices across the eating-out sector. Dominic Walsh examines the legacy of two of the most prominent and surprising decisions to move on to pastures new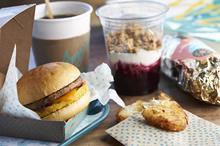 America is the land of fast food. Kerstin Kuhn profiles three new concepts trying to change the notoriously unhealthy sector, tapping into consumer demand for certified organic ingredients
"We want to be the next Nando's" is a refrain that is probably been heard more than we care too mention at MCA. Many concepts incorporating many styles and cuisines have stated that as their goal, but with the burger and pizza categories well served in potential contenders, is it time that one from the chicken-led ranks of operators came forward, asks Finn Scott-Delany