The £200m merger between UK takeaway giant Just Eat and Hungryhouse will now be referred for an in-depth merger investigation

Marston's has announced the acquisition of the Charles Wells beer and brewing business for £55m.
The Competition and Markets Authority has set a new deadline for the first phase of its investigation into the proposed takeover of Punch.

A mixture of private equity groups and trade buyers are currently in the running to acquire Be At One
The Genuine Dining Co has acquired Feng Sushi, the London-based Japanese sushi restaurant and delivery company

Cirrus Inns, the investment vehicle launched to back a premium estate of freehold pubs with rooms, has acquired all three pubs operated by the London-based DM Group, MCA has learnt.

Laine Pub Company, the Brighton and London-based group, has acquired the New Pub Company from founder Peter Linacre, in a deal thought to be worth just under £4m, MCA has learnt.
BrewDog has sold c23% of its company to US private equity firm TSG Consumer Partners for £213m, in a deal that gives the Scottish brewer and pub operator a £1bn enterprise value.
Krispy Kreme owners, JAB, is close to a deal to acquire the US bakery and sandwich chain, Panera Bread, according to media reports.
The Competition and Markets Authority has restarted its investigation into Heineken's proposed acquisition of 1,900 Punch pubs as part of its joint deal with Patron Capital.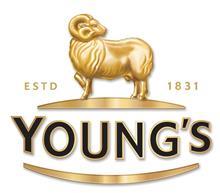 Young's chief executive Patrick Dardis talks to MCA about regional expansion; plans to ramp up investment; it's digital ambitions and the trends the group is seeing in its customer base.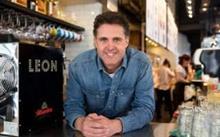 Leon's new investors previously turned a concept described as a "meat-eater's mecca" into a successful chain in the US and will hope to do the same with the UK-based health-focused, fast food concept. Mark Wingett looks at the new investment and talks to Leon co-founder John Vincent about taking nothing for granted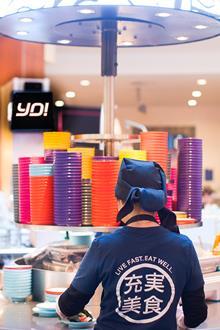 Robin Rowland describes the moment he stepped back in as chief executive of YO! Sushi as the world starting again. Over the past 16 months, he has made sure that the brand he will have served for 18 years this year, returned to its core values, or RUCC (Respectful, Unconventional, Colourful and Confident) and with it has come the company's mojo and an uptick in performance. Mark Wingett reports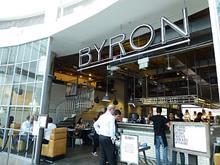 With Simon Cope installed as Byron's new managing director, does the appointment and continued search for a chief executive throw up more questions than it answers?
The restaurant sector has performed well in recent years with market growth underpinned by long-term demographic and consumer trends. But market conditions have become more competitive, consumers are facing pressure on their real incomes from rising inflation and cost pressures are increasing. A more cautious outlook on the sector is justified, argues David Chubb, Partner, Middle Markets, at PwC
The past few months have seen a number of high-profile departures at head offices across the eating-out sector. Dominic Walsh examines the legacy of two of the most prominent and surprising decisions to move on to pastures new