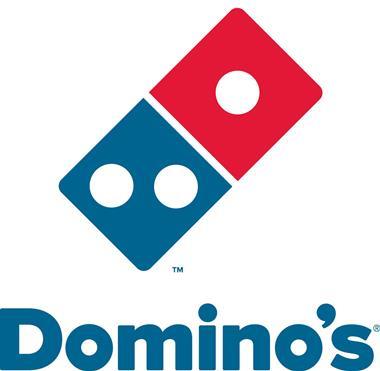 Leading analyst Douglas Jack, at Peel Hunt, says the story of investing in the leisure sector is "survival of the fittest".
Douglas Jack at Peel Hunt takes a look at Cineworld before the company Q3 update next week, and says that the company is likely to indicate a slowdown in trading due to a weaker UK market.
Leading analyst, Douglas Jack, of Peek Hunt, has said a 20% fall in Fuller's share price over the past two years should be seen as a long-term buying for investors.
Douglas Jack at Peel Hunt believes the market has over-played the slowdown in Mitchells & Butlers like-for-like sales in Q4
Leading sector analyst Douglas Jack at Peel Hunt says he expects the Ei Group to have posted its 15th consecutive quarter of positive LFL net income in Q3
Leading analyst Jamie Rollo, of Morgan Stanley, gives his view on SSP's upcoming results and whether the wider slowdown in rail volumes is likely to hit the operator.

Leading analysts at Morgan Stanley have issued a note arguing that they believe there's room for 530 more Costa sites in the UK
Leading analyst Douglas Jack, of Peel Hunt, has said he believes Domino's like-for-like sales should be starting to strengthen.
Leading analyst, Douglas Jack, of Peel Hunt, has said that after a restatement of prior year numbers, Revolution Bars Group should now be seen as having generated "sector-leading growth".

Shares in The Restaurant Group (TRG) fell 11½p to a seven-month low of 292½p during early trading yesterday after a Reduce note from HSBC
It's a buyer's market out there at the moment, or so we are told, so why is one of the sector's most influential and successful investors currently looking to sale his stake not one, but two, of his investments?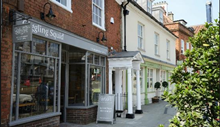 The Business Growth Fund (BGF) has come a long way, far further than many imagined possible. Founded to support small and mid-sized emerging businesses during a difficult economic climate in 2011, it is now arguably the UK's most active provider of growth capital
The restaurant sector has performed well in recent years with market growth underpinned by long-term demographic and consumer trends. But market conditions have become more competitive, consumers are facing pressure on their real incomes from rising inflation and cost pressures are increasing. A more cautious outlook on the sector is justified, argues David Chubb, Partner, Middle Markets, at PwC
Crowdfunding is an increasingly popular way to raise funds. But what's the success rate for crowdfunded startups in food and drink? And is there adequate protection or are punters just punks? Edward Devlin, deputy finance editor at The Grocer, reports.
BrewDog's announcement of a £231m investment form a US private equity firm at the weekend prompted praise and dismay in equal order. It is the latest in a series of moves by the Scottish brewer and pub operator which has seen them accused of relinquishing their 'punk' status and becoming part of the establishment. James Wallin asks whether the self-proclaimed rebels really have sold out and what the latest chapter in the BrewDog story can tell us about crowdfunding and the craft beer ...
Over the past few years crowdfunding has gone from a curiosity to a major source of finance for businesses looking to scale up. Analyst Geof Collyer examines the statistics behind this phenomenon and how it is impacting on the eating and drinking out sector.