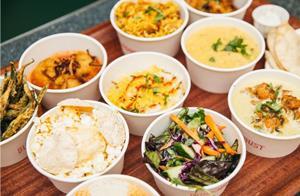 Contemporary operators igniting growth in branded Indian market

UK Branded bakery market to reach £1.4 billion in 2017, driven by enduring demand and artisanal entrants  

Contemporary fast food continues to outperform, on the back of more demand for healthier convenience, higher food quality and food trend agenda setting

Japanese brands tick consumer trend boxes as the market grows strongly to reach £797 million in 2017  

Branded restaurants lead capitalisation of social media as pubs fall behind 

Branded restaurants leading the growing casualisation of the wider Eating Out market. 
Branded South East Asian market to exceed value of £260 million in 2017, driven by Thai cuisine

Outlet growth puts on the brakes, but the market remains resilient

2016 Christmas is its dearest yet with prices up 3% - 4%

Menu price inflation is coming home – and at c.3% is CPI busting

Rising demand for breakfast and brunch - yet leading brands not fully capitalising? 
Branded Mexican/South American segment valued at £518 million, enjoying buoyant demand from millennials.