Operator Data Index
---
The MCA Operator Data Index provides comprehensive data on 700+ leading UK operators, including market rankings, sales and outlet numbers, monthly analysis, as well as detailed profiles of the Top 100, all in one place.
This annual digital subscription service makes it easy to access detailed information on operators, whether clients, competitors or business prospects.

Included in an annual subscription to
MCA's Operator Data Index: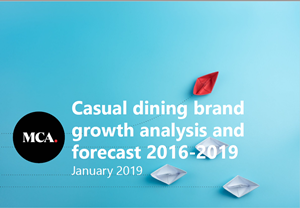 Both traditional and contemporary fast food segments growing amidst branded restaurant and pub/bar restaurant decline. Growth from the leading casual dining brands is being led by fast food, with both brands in traditional and contemporary fast food set to see segment growth in 2019. Fast food operators often benefit from using franchise models and smaller format stores, equating to more risk-adverse site additions. Fast food also benefits from being a lower ticket eating out occasion, ...
Top 100 operator profiles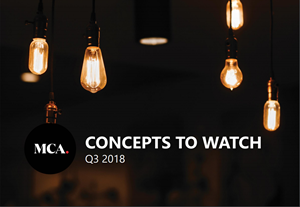 Quarterly updates on the new concepts, brand developments and ideas that you need to be aware of, and which MCA's analysts think are most relevant.