27 November 2019
Cavendish Conference Venues America Square, London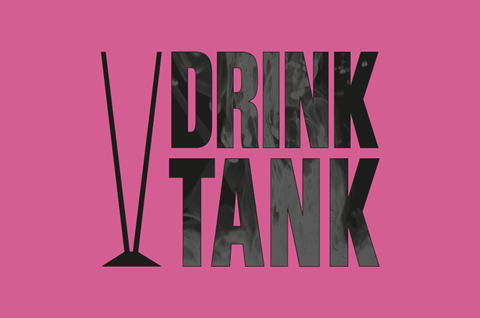 Drink Tank aims to give key insight to operators across the drinks industry by analysing the latest consumer trends, new product development, innovation and training techniques. This looks to help all businesses maximise the opportunities from wine, beer and cider, through to spirits, low-and-no alcohol drinks and the latest developments in mixology.
This event is brought to you in partnership between MCA and our sister titles The Morning Advertiser, Restaurant magazine and BigHospitality.
What to expect?
The event will be looking at the latest developments, technologies and techniques all under one roof — a one-stop-shop for anyone who's looking to up their game on their drinks offer.
★ The data behind the trends - CGA will give an overview of the trends and consumer behaviour/attitudes with regards to drinks. This will be followed by separate insight sessions with CGA and suppliers, which will drill deeper into the key trends in each category: Beer, Cider, Wine, Spirits and Softs
★Training insights - CPL Training will provide some key insights into how you can upskill your team, to provide the perfect workforce along with the perfect serve
★Tech forum - Breakaway area for suppliers to deliver the latest innovations and tech to revolutionise the bar, along with a masterclass panel
★ Inside the mind of… - Focus groups and panel interviews will help you understand two of the most valuable stakeholders a business has: consumers and influencers
★ NPD - A range of sessions, from what to expect to which horse to back, and a 'Launch Roulette' where suppliers pitch their new products to the audience
★ Locational insight - With the help of CGA, we will show a regional breakdown of what to stock based on your location in the country
★ Business Leader Insider - CGA will present the results of their business leaders survey, which will be put to a group of suppliers to see how they are reacting and dealing with those demands
★Price and ranging - A smorgasbord of pricing activity, including seminar and masterclass sessions
★Experiential corner - Learn from the festival scene and see how you can create exciting and memorable drink-led experiences
★ Cocktail Top Guns - Innovative cocktail masterclass sessions from stand-out operators on the Top 50 Cocktail Bars list
BOOK TICKETS >DELEGATE ENQUIRIES >
To book tickets for the event, please visit the event website or email Stevie.Robinson@wrbm.com.
View more details and book tickets
Venue
Cavendish Conference Venues America Square, London
Organiser
Morning Advertiser, MCA and Big Hospitality