Hospitality SMEs are more likely to feel confident about their prospects than other sectors, new research reveals.
Two thirds of consumers (66%) visit a restaurant's social media pages before eating out.
The soft drinks category continues to flourish in the foodservice and licensed sector and is set for further growth thanks to the healthy living trend
More than half of British women are opting for craft beer as their "tipple of choice"
The branded South East Asian market is set to grow sales by 23% in 2017, to reach a value of £255m, according to the latest MCA data.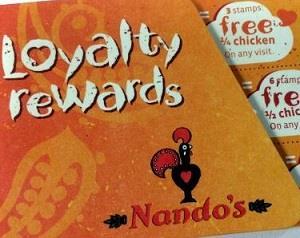 New research shows that 94% of UK consumers are willing to join a loyalty scheme but also highlights the challenge that they have never been harder to please. James Wallin examines what the data has to say about the secret of winning consumer loyalty to your programme.

MCA director of insight, Steve Gotham, looks at which operators topped the league tables for friendly and speedy service during 2016 and what lessons we can learn from their success.

According to the latest analysis by Fourth, real hourly pay in hospitality has raced ahead of the National Living Wage to hit £7.71. 

The latest data from MCA's comprehensive Eating Out Panel has revealed a strong showing for pub companies, outperforming their restaurant counterparts in terms of net promoter scores throughout the day. MCA's director of insight, Steve Gotham, looks at some of the reasons the Great British pub is still resonating so strongly with consumers.
Dr Ignazio Cabras, of Northumbria University, argues that his research into the societal value of pubs shows why the Government and the public must do more to support this valued institution. He insists the former should look at rate relief scheme while the latter must back up warm words with regular custom.
MCA News & Opinion subscribers also receive the Eating Out Panel monthly Consumer Dashboard - the UK's most accurate and insightful continuous dataset on eating out trends. The analysis provides monthly tracking of consumer behaviour and perceptions.
---
The latest data from MCA's Eating Out Panel shows menu price inflation continuing to drive up the average spend per meal, a trend that is expected to accelerate through 2017.
In advance of what many expect to be a tougher 2017, there were mixed results in the final month of last year, MCA's Eating Out Panel data has shown.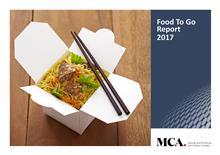 Launched on the 9 February 2017, this report delivers authoritative analysis, through a combination of quantitative and qualitative research of the key issues facing the Food To Go market today.

Providing business leaders with valuable insight into key market developments and the most critical business issues currently facing the UK food and beverage sector.