John Lewis plans to cut hundreds of jobs in a reorganisation of its soft furnishings business and changes to the way it operates its in-store restaurants
Housebuilder Persimmon has added Simon Litherland, chief executive of soft drinks company Britvic, to its board
West Cornwall Pasty Co has appointed Tony Keating, the former CEO of SSP UK & Ireland, as its new managing director
Enrique Tomas has appointed James Picton as its executive director for the UK, as it targets opening 25 new sites here
CPL Training Group has announced a restructure of its board.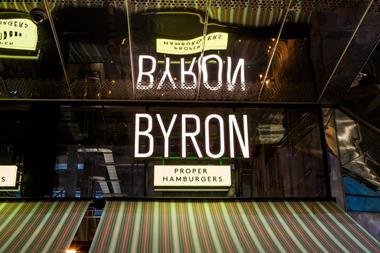 Tom Byng will step down from Byron, the brand he founded in 2007, early next year to "pursue various exciting ventures". He leaves a concept he created as a now £80m-turnover business, with backer Hutton Collins turning to a new chief executive and chairman, both of which are experienced in operating established brands, that they hope will now cement Byron's credentials as a national brand and one that eventually has an international presence.

The UK's eating and drinking out sector is facing an uncertain 12 months. The phrase 'perfect storm' is now frequently peppering conversations across the sector, as operators face an array of tax hikes, economic headwinds and the destabilisation presented by Brexit. Now - more than ever - is the time for the sector to come together with one clear message to Government. Mark Wingett shares his view that ultimately that argument should focus on one key issue - people.

Restaurateur and charity patron Iqbal Wahhab writes for MCA about the relationship between businesses and charity.

Successful design is the result of pointing a mirror at your target market and reflecting back what they want to see, according to restaurants, bars and clubs designer Aidan Keane. But how do you reach that magic point? Confidence and cojones are key to such success
With the opening of their Venetian restaurant in St James's Market this month, Salt Yard Group's Simon Mullins and Ben Tish continue their move into unfamiliar territory. Stefan Chomka reports
"M&C Report has it's finger on the pulse of the leisure and hospitality industry and provides an invaluable source of market insight to its readers"

Andy Harrison, Whitbread