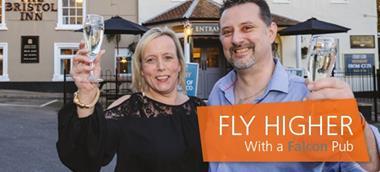 Heineken is to review "a number" of initiatives operating across the Punch estate – including its Falcon retail contract programme – as it seeks to "keep the best of both worlds in the newly expanded estate", MCA has learnt.
Pubs Code Adjudicator Paul Newby has said he hopes to "achieve cultural change" where needed with the tenanted pub sector.
Hippo Inns is developing an app which will be able to recognise customers when they walk in and establish their food and drink preference.
Laine Pub Company has incorporated a 'repair café' concept into its latest opening.
Islington Townhouse, the Hippo Inn bar and restaurant near Chapel Market, is allowing direct exchange between local producers and the community by hosting a Food Assembly every Tuesday evening from the 7 March.
Wadworth has given away 5,000 pints as part of Random Acts of Kindness Week.
Pubs are finding it tougher than ever to stand out in a crowded eating out market, the latest MCA Pub Brand Monitor data shows.
Barrel & Stone, the pub pizza format, plans to grow its portfolio of partners within the pub trade to 400 in the next three years.
Laine Pub Company has reported like-for-like sales in the first half of its current financial year up almost 10%.
New World Trading Company, the Graphite-backed national operator, has closed its Glasgow Trading House site, MCA understands.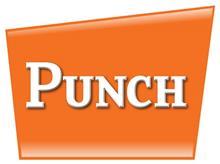 Leading analyst Simon French, of Cenkos, gives his view on what the next 12 months is likely to hold for the pub industry.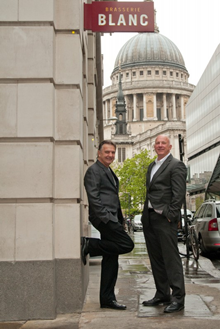 Five years ago, French chain Brasserie Blanc was a brand in stasis. But a revamp of the entire estate and a move into the pub sector means it has rediscovered its je ne sais quoi. Stefan Chomka reports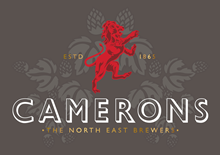 The north-east brewer and pub operator Camerons may not be the most celebrated of the family brewer/pub operators but with a fledgling national pub brand, a thriving brewery and the firepower to grow, Lion Brewery is ready to roar. James Wallin meets managing director Chris Soley to talk about the big plans brewing in Hartlepool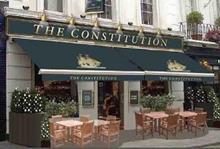 Heineken's bid for Punch would see the Dutch brewer and pub operator take on 1,900 pubs – with Patron Capital retaining the remaining 1,300 in the estate, MCA understands.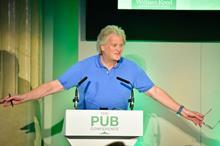 JD Wetherspoon founder Tim Martin continues his argument for tax equality and argues that industry campaigns that prioritise excise duty help supermarkets as well as pubs