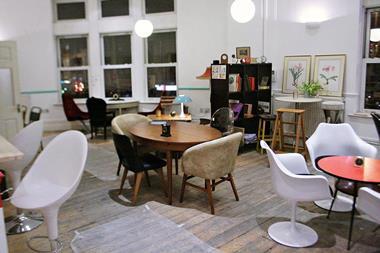 The per pay minute café concept founded in Russia, is looking to reach 50 UK sites by 2020 and 300 by 2025.
Notes is set for further growth across the capital after securing a new debt finance deal with OakNorth
New coffee shop concept Flock is set to launch in Tower Hill, with plans for a further site in central London before moving to regional commuter towns.
Boki, the fledgling café concept, is make its central London debut after securing a site in Covent Garden
Shot Espresso, the coffee shop, deli and apéritif group, is gearing up for its biggest site yet in Nova Victoria, with the possibility of two more next year, MCA has learnt.
"M&C Report is concise, up to date and to the point. It's the best daily alert service available for keeping in touch with the day to day activities of the industry"

Bob Ivell, Mitchells & Butlers