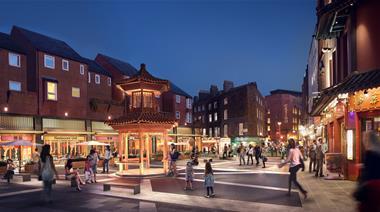 Shaftesbury is progressing a £15m development at the eastern gateway to Chinatown that will create a 48,000sq ft mixed-use scheme

Westgate Oxford has confirmed more operators for its £440m development, which will open in October.

Michelin-starred chef Sergio Herman hopes to launch his luxury chip shop brand Frites Atelier in the UK

Cirrus Inns has secured c£22m of new funding to aid its further growth

Hotcha, the Chinese takeaway operator, is to open its first site in London this year as part of five further openings for 2017, MCA has learnt.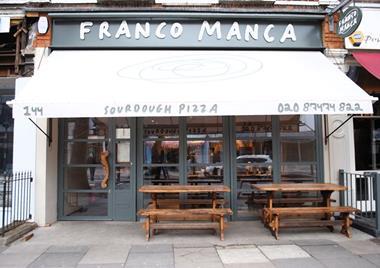 Franco Manca translates as "Franco's missing", but under the careful watch of industry veteran David Page, you could hardly accuse the pizza concept from passing up any chances to stay ahead of the category it has been shaking up since its launch in 2008. Mark Wingett takes a look at the winner of the Best Concept Award at this year's Retailers' Retailer of the Year Awards and parent company Fulham Shore.
Wagamama first opened for business, in Bloomsbury, London, on 22 April 1992. To mark its 25th anniversary this weekend, chief executive David Campbell sent a message to the company's growing family of 169 restaurants in 20 territories worldwide

MCA's Menu Tracker has given Steve Gotham the opportunity to look at the latest menu releases by top leading pub chains Hungry Horse and JD Wetherspoon

Known for its unorthodox approach to fundraising and marketing in its early days, 10 years down the line craft beer brewer BrewDog has matured into a successful international company. But, that doesn't mean the firm has become more conformist, as 'navigator' David McDowall explains to Mel Flaherty

The sobering full-year update from Tasty, the Kaye family-backed operator of the Wildwood and Dim T brands earlier this week, was the first one that I think gave a truer reflection of where the market actually is, with the real hard yards set to kick in
"The M&C Report is essential reading for any senior executive in the drinks and hospitality industry for news, views and commentary"

Jonathan Neame, Shepherd Neame