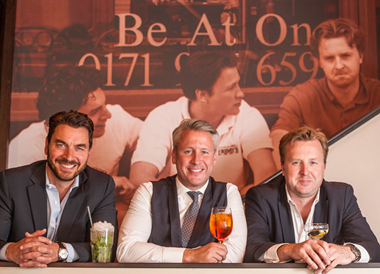 The sales process for Be At One, the Piper-backed bar chain, has begun, with the 31-strong business valued at up to c£60m.

Admired by fellow operators and loved by consumers, Wahaca was gearing up to celebrate 10 years of success when it was hit by a norovirus outbreak last November. Co-founder Mark Selby talks to Mark Wingett about how the group is recovering and what it has learnt along the way.

Heineken is to review "a number" of initiatives operating across the Punch estate – including its Falcon retail contract programme – as it seeks to "keep the best of both worlds in the newly expanded estate", MCA has learnt.
Franco Manca is to double up in Brighton after securing a site at the city's marina, MCA has learnt.
Telepizza, the largest pizza delivery company outside of the USA, has entered into a binding agreement to buy Swiss delivery brand, Pizza Blitz.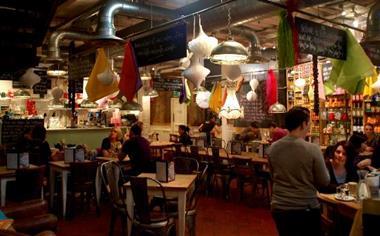 It is less than a year into his stewardship of the Richard Caring-backed group and Mark Fox has been busy putting in place the foundations to make sure the company can return to the expansion trail in better shape than it left it, while also getting ready to take a bite out of the grab-and-go market
Adopting omnichannel can help you serve up a better customer experience, argues Sharon Manikon, managing director of Customer Solutions at Barclaycard

New research shows that 94% of UK consumers are willing to join a loyalty scheme but also highlights the challenge that they have never been harder to please. James Wallin examines what the data has to say about the secret of winning consumer loyalty to your programme.
The introduction of a new tax, the Apprenticeship Levy, from April 2017 seems set to ensure that staff costs remain high on the F&B agenda for a while at least, says Stephanie Wilson, partner, Human Capital - Employment Tax at BDO

2016 was another eventful year in the restaurant and bars sector. Despite some strong headwinds, a steady flow of deal activity has continued over the last 12 months. BDO M&A specialists Tom Barnard and Eleanor Moulsdale take a look at the deals that shaped 2016 and who will be the movers and shakers over the next 12 months.
"The M&C Report is essential reading for any senior executive in the drinks and hospitality industry for news, views and commentary"

Jonathan Neame, Shepherd Neame