MEATliquor is to give its entire workforce a 30p pay rise in line with the next increase in the National Living Wage
The Department for Communities and Local Government (DCLG) has confirmed the Government will support an amendment that would remove permitted development rights for pubs.
The Pubs Code Adjudicator has confirmed the details of the levy on pubcos for the financial year 2016/2017
The British Beer & Pub Association has criticised the decision not to include beer in a Government consultation on low-strength alcohol.
The Association of Licensed Multiple Retailers has called on the Government to provide clear and simple guidance for operators before the introduction of changes to the Licensing Act 2003.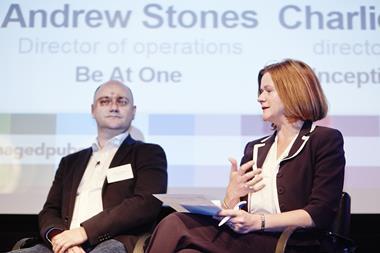 Kate Nicholls, chief executive of the Association of Licensed Multiple Retailers, dissects the details of this week's Budget announcements and its impact on the sector.
Chris Snowdon, of the Institute of Economic Affairs, was one of the guest speakers at MCA's FD Leaders Club yesterday. He discussed the ongoing campaign by the anti-alcohol lobby to pressurise the Government into further regulation despite overwhelming evidence that consumption has been falling for years.
Chris Snowdon, lifestyle economist at the Institute of Economic Affairs, revisits one of this year's headline grabbing health scares – the concerns over acrylamide.
Licensing law firm Poppleston Allen investigates the situation in Southampton – one year on from the introduction of Late Night Levy. Using data from Freedom of Information Requests, the group looks at the costs, impact and effectiveness of the measure.

Oakman Inns & Restaurants chief executive Peter Borg-Neal says that in the fallout from the Brexit, the sector needs to unite behind a common cause that can provide a boost to all operators. Is it time to reignite the VAT cut debate?
"M&C Report has it's finger on the pulse of the leisure and hospitality industry and provides an invaluable source of market insight to its readers"

Andy Harrison, Whitbread