Shopping centre landlord Intu has reported footfall up 1.3% in 2016 with estimated retailer sales in its centres up 0.2%.
Shopping centre landlord Hammerson has reported a 0.5% fall in footfall in 2016 with retailer sales down 1.1%.
Charles Wells saw turnover rise 2.5% in the year to October 2016 to £193.7m.
Britvic has reported a 2.2% increase in revenue in the first quarter to 25 December, citing growth in foodservice channels and particularly Subway as a key driver.
SSP, the travel concessions operator, has reported that it enjoyed a 'good start to the year'
Balans, the London-based restaurant and café group, has reported like-for-like sales up 18.3% for the year ending 31 December.

Marston's has reported "encouraging" trading for the 16 weeks to 21 January as it updated ahead of its annual general meeting today.
Fever-Tree, the mixers producer, has said sales in the second half of the year to 31 December are expected to be up 75% year-on-year.

The UK remains a bedrock of growth for McDonald's as US sales fell 1.3% in its fourth quarter.
British Land has reported on a 'positive' third quarter in which it said footfall and sales growth continued to outperform industry benchmarks and it disposed of more non-core assets.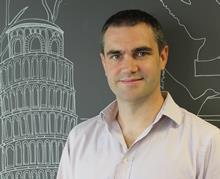 The Azzurri Group, operator of ASK, Zizzi and Coco di Mama, has hailed 2015 as a transformational 12 months for the group, after reporting a 16.5% increase in EBITDA to £31.8m for the year to 28 June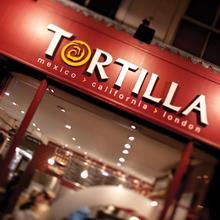 M&C Report talks to pub, bar and restaurant groups about trading in the second quarter of 2014, with reflections on the first six months of the calendar year. The consensus is that the strong first quarter had broadly continued in Q2, aided to some extent by the weather and sporting fixtures, and operators are largely optimistic about the year ahead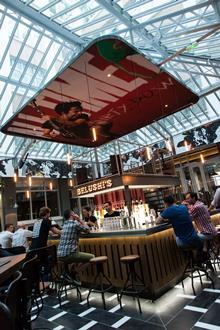 M&C Report talks to major pub, bar and restaurant groups about trading in the first quarter of 2014. The consensus is that Q1 was as good as or better than expected, and operators are largely optimistic about the year ahead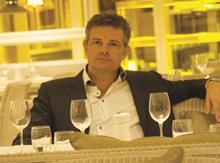 If I had to put forward one man who could dominate the UK's eating and drinking-out scene over the coming 12 months, I would be hard pressed to look past Tim Bacon, the chief executive of Living Ventures
JW Lees, the Manchester-based brewer and pub operator, saw pre-tax profits grow 23.1% to £5.9m in the year to 31 March and it reiterated plans to expand after securing a £10m facility from the Royal Bank of Scotland