Mark Selby, co-founder of Wahaca, has told MCA that that the group is "slowly but surely" getting back on track
Draft House founder Charlie McVeigh has told MCA that the group is continuing to eye expansion both in and out of London

BrewDog saw turnover rise 61% to £71.9m in 2016 with pre-tax profits up 19% to £3.2m.
Savills has reported on a slowdown in UK commercial transactions in 2016.
Toby Smith, chief executive of Novus Leisure, has told MCA that the company has continued to make significant progress
Zonal Retail Data Systems has reported a 52.2% increase in trading profit for the year to 30 June – to £3.5m.
Loungers saw like-for-likes sales rise 5.8% in the last 12 weeks (up to the week ending 5th March)
Domino's Pizza Group has this morning reported a like-for-like sales increase of 7.5% across its UK estate

The Restaurant Group has said all three of its major brands – Frankie and Benny's; Chiquito and Coast to Coast – underperformed in 2016 but stressed a 'robust plan' was in place to turn them around.
Just Eat, the online delivery platform, processed orders worth over £2.5bn for its restaurant partners in 2016.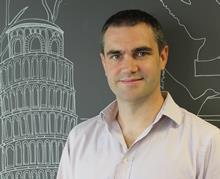 The Azzurri Group, operator of ASK, Zizzi and Coco di Mama, has hailed 2015 as a transformational 12 months for the group, after reporting a 16.5% increase in EBITDA to £31.8m for the year to 28 June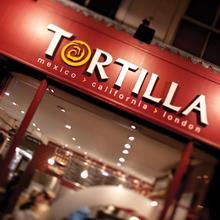 M&C Report talks to pub, bar and restaurant groups about trading in the second quarter of 2014, with reflections on the first six months of the calendar year. The consensus is that the strong first quarter had broadly continued in Q2, aided to some extent by the weather and sporting fixtures, and operators are largely optimistic about the year ahead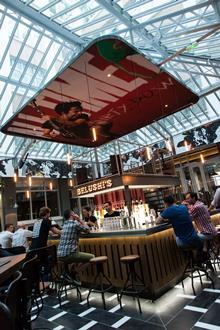 M&C Report talks to major pub, bar and restaurant groups about trading in the first quarter of 2014. The consensus is that Q1 was as good as or better than expected, and operators are largely optimistic about the year ahead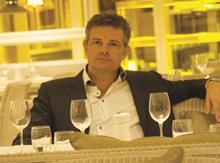 If I had to put forward one man who could dominate the UK's eating and drinking-out scene over the coming 12 months, I would be hard pressed to look past Tim Bacon, the chief executive of Living Ventures
JW Lees, the Manchester-based brewer and pub operator, saw pre-tax profits grow 23.1% to £5.9m in the year to 31 March and it reiterated plans to expand after securing a £10m facility from the Royal Bank of Scotland