Consumers spent 4% more year-on-year in February with entertainment spend up 10.8%.
UK GDP increased by an estimated 0.6% in Q4 2016, driven by a strong performance in the service sector, with hotels and restaurants singled out for performing particularly well, according to the latest data released by the ONS.
Brexit will have a fundamental impact on food and drink prices, with foodservice inflation expected to rise by 3.4% in 2017 alone, David Read, chief executive of Prestige Purchasing has warned.
The latest figures from the CBI have shown "a modest increase" in business volumes in the consumer services sector but with expectations of faster growth in the next three months.
Food prices in Britain saw their biggest ever fall in September while overall shop prices fell at a slower rate compared to the previous month
Uncertainty around Brexit has dragged UK business output and optimism to three-year lows, according to new research from BDO
Consumer spending grew at the weakest rate seen in over two years in the run-up to the EU referendum
Consumer spending suffered a second successive weak month of growth in April, rising just 1.9% year-on-year as economic headwinds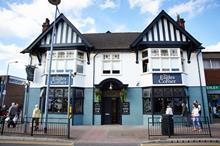 Celebrating the Great British pub, via its evolution, generational shifts, The Publican Awards, the possibility of a food-led tipping point, on-going legislation, some pubs located in Surrey, the Chancellor Phillip Hammond, and the cost of a new car park…
During MCA's Food to Go conference last month there was a lot of talk about London and 'the regions'. This is how we have been conditioned to think about the UK and in many ways it limits us
Seven years on from its creation, Stonegate Pub Company continues to disprove the notion that you cannot thrive as a wet-led, late-night bar operator. The TDR Capital-backed group is now garnering deserved sector-wide recognition for its approach to developing complementary town and city-centre concepts and engaged teams
Yves Van Durme, human capital partner at Deloitte Consulting, looks at the demand for 'real' leaders in business. Not just captains of industry but chief executives who are able to personify their brands and can create narratives which fit into the context of wider business and social-economic challenges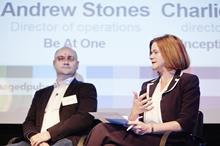 Kate Nicholls, chief executive of the Association of Licensed Multiple Retailers, dissects the details of this week's Budget announcements and its impact on the sector.