UK GDP increased by an estimated 0.6% in Q4 2016, driven by a strong performance in the service sector, with hotels and restaurants singled out for performing particularly well, according to the latest data released by the ONS.
Brexit will have a fundamental impact on food and drink prices, with foodservice inflation expected to rise by 3.4% in 2017 alone, David Read, chief executive of Prestige Purchasing has warned.
The latest figures from the CBI have shown "a modest increase" in business volumes in the consumer services sector but with expectations of faster growth in the next three months.
Food prices in Britain saw their biggest ever fall in September while overall shop prices fell at a slower rate compared to the previous month
Uncertainty around Brexit has dragged UK business output and optimism to three-year lows, according to new research from BDO
Consumer spending grew at the weakest rate seen in over two years in the run-up to the EU referendum
Consumer spending suffered a second successive weak month of growth in April, rising just 1.9% year-on-year as economic headwinds
Economic growth in zones two and three in London is set to overtake that in central London over the next 20 years as London's economy rebalances,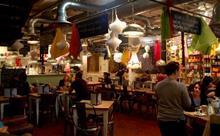 It is less than a year into his stewardship of the Richard Caring-backed group and Mark Fox has been busy putting in place the foundations to make sure the company can return to the expansion trail in better shape than it left it, while also getting ready to take a bite out of the grab-and-go market
The current political and social environment has created a totally new context for brand values and ethics to operate in, argues Paul Flatters of the Trajectory Partnership
Adopting omnichannel can help you serve up a better customer experience, argues Sharon Manikon, managing director of Customer Solutions at Barclaycard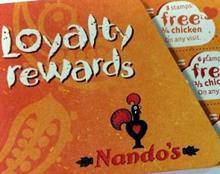 New research shows that 94% of UK consumers are willing to join a loyalty scheme but also highlights the challenge that they have never been harder to please. James Wallin examines what the data has to say about the secret of winning consumer loyalty to your programme.
The introduction of a new tax, the Apprenticeship Levy, from April 2017 seems set to ensure that staff costs remain high on the F&B agenda for a while at least, says Stephanie Wilson, partner, Human Capital - Employment Tax at BDO