Consumers spent 4% more year-on-year in February with entertainment spend up 10.8%.
UK GDP increased by an estimated 0.6% in Q4 2016, driven by a strong performance in the service sector, with hotels and restaurants singled out for performing particularly well, according to the latest data released by the ONS.
Brexit will have a fundamental impact on food and drink prices, with foodservice inflation expected to rise by 3.4% in 2017 alone, David Read, chief executive of Prestige Purchasing has warned.
The latest figures from the CBI have shown "a modest increase" in business volumes in the consumer services sector but with expectations of faster growth in the next three months.
Food prices in Britain saw their biggest ever fall in September while overall shop prices fell at a slower rate compared to the previous month
Uncertainty around Brexit has dragged UK business output and optimism to three-year lows, according to new research from BDO
Consumer spending grew at the weakest rate seen in over two years in the run-up to the EU referendum
Consumer spending suffered a second successive weak month of growth in April, rising just 1.9% year-on-year as economic headwinds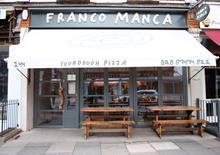 Franco Manca translates as "Franco's missing", but under the careful watch of industry veteran David Page, you could hardly accuse the pizza concept from passing up any chances to stay ahead of the category it has been shaking up since its launch in 2008. Mark Wingett takes a look at the winner of the Best Concept Award at this year's Retailers' Retailer of the Year Awards and parent company Fulham Shore.
Wagamama first opened for business, in Bloomsbury, London, on 22 April 1992. To mark its 25th anniversary this weekend, chief executive David Campbell sent a message to the company's growing family of 169 restaurants in 20 territories worldwide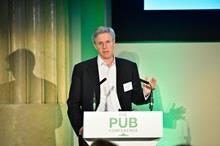 The Government has thrown many obstacles at pub operators from Brexit, the introduction of the national living wage, the market-rent-only (MRO) option and a new tax on soft drinks. Peter Hansen gives us his expert view on the market and his advice on the possibility of future M&A activity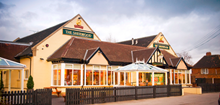 MCA's Menu Tracker has given Steve Gotham the opportunity to look at the latest menu releases by top leading pub chains Hungry Horse and JD Wetherspoon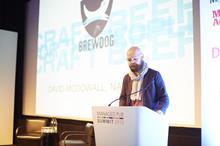 Known for its unorthodox approach to fundraising and marketing in its early days, 10 years down the line craft beer brewer BrewDog has matured into a successful international company. But, that doesn't mean the firm has become more conformist, as 'navigator' David McDowall explains to Mel Flaherty