The Competition and Markets Authority has restarted its investigation into Heineken's proposed acquisition of 1,900 Punch pubs as part of its joint deal with Patron Capital.
SBE, the privately held hospitality group is in advanced discussions" to merge with the Hakkasan Group

Piper has completed a deal to take a significant minority stake in Flat Iron

Piper is in exclusive talks to invest in Flat Iron, the 'single-steak' dining concept led by Charlie Carroll

Heineken is to review "a number" of initiatives operating across the Punch estate – including its Falcon retail contract programme – as it seeks to "keep the best of both worlds in the newly expanded estate", MCA has learnt.

Toridoll Holdings Corporation has acquired a 40% stake in Shoryu Ramen for £7m
Heineken has reached an agreement to buy Brasil Kirin Holdings from Asahi for £565m.

Punch shareholders have overwhelmingly backed the Patron/Heineken bid to acquire the company in a deal valuing the UK's second biggest pub company at £1.8bn.
Patron Capital has acquired 28.5% of the ordinary shares in Punch ahead of this week's vote on its joint bid with Heineken to acquire the pubco.

Kout Food Group has confirmed the sale of its Little Chef portfolio to Euro Garages.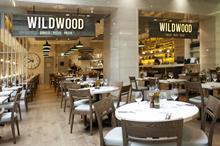 The sobering full-year update from Tasty, the Kaye family-backed operator of the Wildwood and Dim T brands earlier this week, was the first one that I think gave a truer reflection of where the market actually is, with the real hard yards set to kick in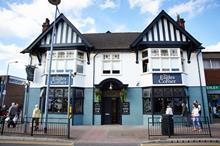 Celebrating the Great British pub, via its evolution, generational shifts, The Publican Awards, the possibility of a food-led tipping point, on-going legislation, some pubs located in Surrey, the Chancellor Phillip Hammond, and the cost of a new car park…
During MCA's Food to Go conference last month there was a lot of talk about London and 'the regions'. This is how we have been conditioned to think about the UK and in many ways it limits us
Seven years on from its creation, Stonegate Pub Company continues to disprove the notion that you cannot thrive as a wet-led, late-night bar operator. The TDR Capital-backed group is now garnering deserved sector-wide recognition for its approach to developing complementary town and city-centre concepts and engaged teams
Yves Van Durme, human capital partner at Deloitte Consulting, looks at the demand for 'real' leaders in business. Not just captains of industry but chief executives who are able to personify their brands and can create narratives which fit into the context of wider business and social-economic challenges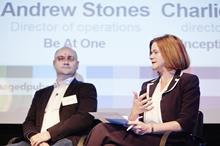 Kate Nicholls, chief executive of the Association of Licensed Multiple Retailers, dissects the details of this week's Budget announcements and its impact on the sector.