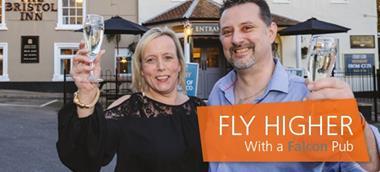 Heineken is to review "a number" of initiatives operating across the Punch estate – including its Falcon retail contract programme – as it seeks to "keep the best of both worlds in the newly expanded estate", MCA has learnt.

Toridoll Holdings Corporation has acquired a 40% stake in Shoryu Ramen for £7m
Heineken has reached an agreement to buy Brasil Kirin Holdings from Asahi for £565m.

Punch shareholders have overwhelmingly backed the Patron/Heineken bid to acquire the company in a deal valuing the UK's second biggest pub company at £1.8bn.
Patron Capital has acquired 28.5% of the ordinary shares in Punch ahead of this week's vote on its joint bid with Heineken to acquire the pubco.

Kout Food Group has confirmed the sale of its Little Chef portfolio to Euro Garages.

The Tesco/Booker merger could have positive long-term impacts on the eating and drinking out sector, a leading analyst has predicted.
McDonald's has announced it has agreed to sell its Nordic operation to Guy Hands
Tesco and Booker have announced they have agreed terms on a merger to create the "UK's leading food business".

Danny Meyer's Union Square Hospitality Group has announced an undisclosed investment in New York-based Joe Coffee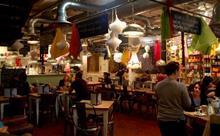 It is less than a year into his stewardship of the Richard Caring-backed group and Mark Fox has been busy putting in place the foundations to make sure the company can return to the expansion trail in better shape than it left it, while also getting ready to take a bite out of the grab-and-go market
The current political and social environment has created a totally new context for brand values and ethics to operate in, argues Paul Flatters of the Trajectory Partnership
Adopting omnichannel can help you serve up a better customer experience, argues Sharon Manikon, managing director of Customer Solutions at Barclaycard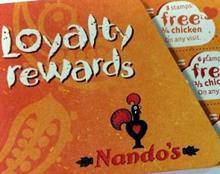 New research shows that 94% of UK consumers are willing to join a loyalty scheme but also highlights the challenge that they have never been harder to please. James Wallin examines what the data has to say about the secret of winning consumer loyalty to your programme.
The introduction of a new tax, the Apprenticeship Levy, from April 2017 seems set to ensure that staff costs remain high on the F&B agenda for a while at least, says Stephanie Wilson, partner, Human Capital - Employment Tax at BDO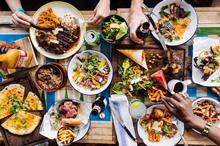 There's nothing like the start of a new year to get all and sundry dusting off the crystal ball to predict the 'next big thing'. It does not seem very long ago that Mexican food was being touted by the annual soothsayers as the category to watch in the UK. How time flies